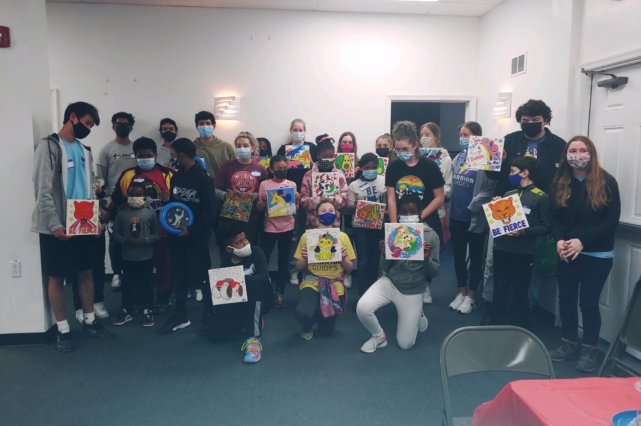 Warrior Guides Spring Events Recap
On Saturday, April 10th the Warrior Guides stepped out of the virtual world and returned to live events. Although we had to keep this event smaller than we are used to, a fun time was still had by all of those in attendance.
Forty Braves and Guides gathered at the Chester Cultural Arts and Technology (CAAT) Center, the hub for our RISE and Launch classes. The Center became electrified with the energy of our Braves and Guides as they were finally given the opportunity to meet in person for the first time since the pandemic began. The pairs started off the event with a pizza social.
Following CDC guidelines, they were broken into smaller groups to share a pizza dinner with one another. Remaining in small groups Braves and Guides worked together on a canvas paint project. In the spirit of Spring, Braves and Guides also participated in an iSpy game of fun. Each pair was sent off on a Spring Egg Hunt to find as many eggs as possible. Eggs were then traded in for some favorite treats.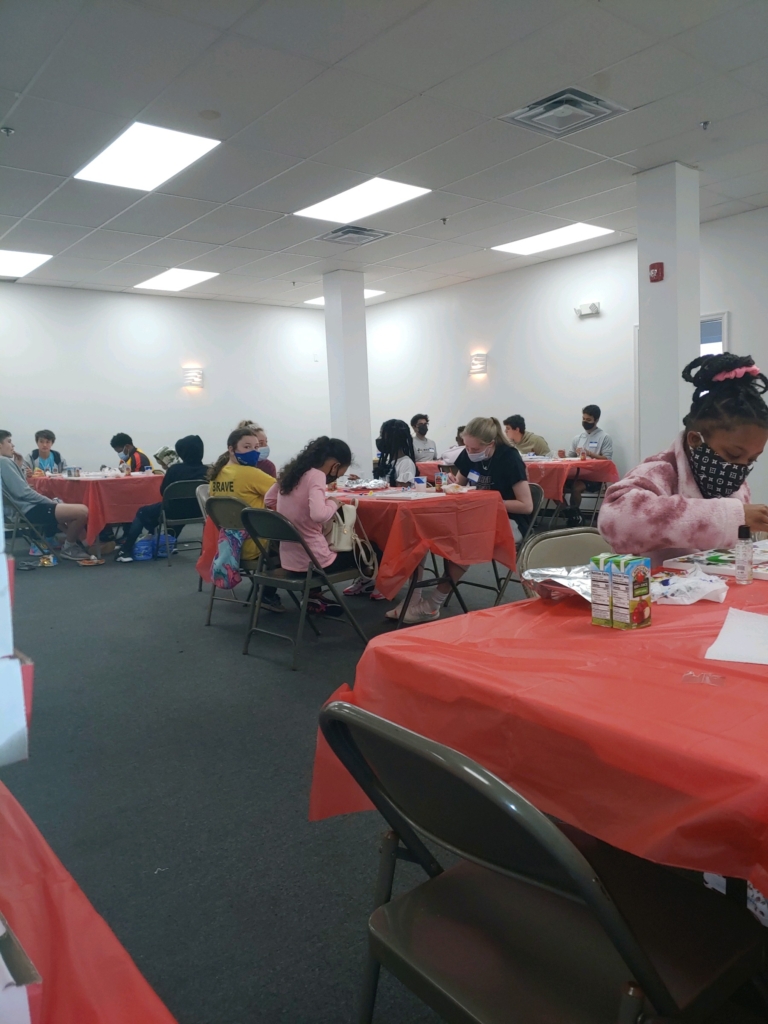 After six months of virtual events, it was so nice to be able to see one another in person and talk about the challenging but fun times they were able to have this year via virtual events. It was evident that the cooking challenges were the biggest hit of the year. In honor of the cooking challenge the group ended the evening with a cupcake decorating challenge. Cup cake decorating kits, including chocolate and vanilla cupcakes, two unique tipped icing bags and an assortment of sprinkles, were put together by Pastry Divas and were provided to our kids for some take home decorating fun. We cannot wait to see pictures of how these cupcakes turned out! We had such a great time being together again and cannot wait until next year when we are all in person again.