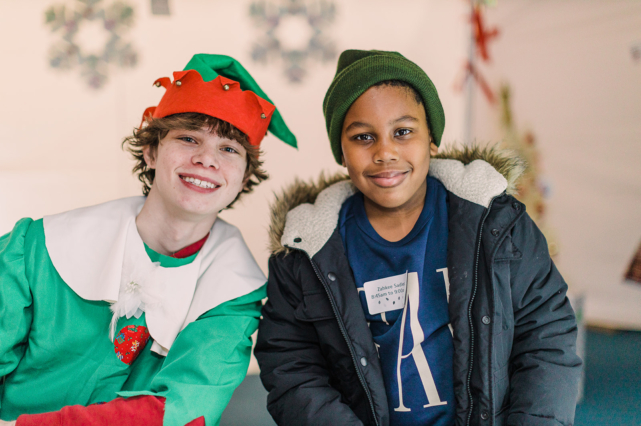 Christmas Spectacular
On Saturday, December 17, we hosted our 13th Annual Christmas Spectacular at Widener University's Field House.
With the help of our Chester County High School Volunteers, Corporate Sponsors, and local friends and family we collected over 5,000 toys, nearly 500 winter coats, hats, and mittens, 80 brand new bicycles and hundreds of gifts of giving for the adults in these children lives.
Through the tremendous effort of hundreds of volunteers, over 500 Chester children received a gift bag with individually wrapped toys just in time for Christmas.
The first stage of our Christmas Spectacular event is our Toy Drive. From mid-November through mid-December, we fundraise and collect 5,000 toys. Our high school club members and local corporate partners are "drop off" points for toy collection.
The second stage is all volunteer driven. We utilize Sign Up Genius (shout out Susan Krause), to collect hundreds of volunteers to pick up, sort, price, and wrap ALL 5,000 toys. This takes place over 3 days and is held at Christ Community Church. A very special thank you to Christ Community Church for opening your doors and hosting this vital stage of our event.
The final and greatest stage is the Christmas Spectacular Experience! On Friday, we had 5 corporate partners commit to competing in a decorating challenge. Each team decorated a different station of the Christmas Spectacular. Special thanks to Hazley Builders, Delcora, First Resource Bank, GMH Communities, and Amerihealth/Keystone Wellness.
On Saturday, we welcomed over 500 Chester children to the North Pole! They entered a bike raffle, made ornaments and reindeer food, indulged in homemade cookies and hot chocolate with Mrs. Claus, wrote letters to Santa, snuggled up and listened to a Christmas story and picked out a free winter coat, hat and gloves at the Keeping It Warm station.
This was an incredible day at the North Pole filled with hundreds of smiles, dozens of hugs and a fieldhouse filled with the true spirit of Christmas, love for one and all!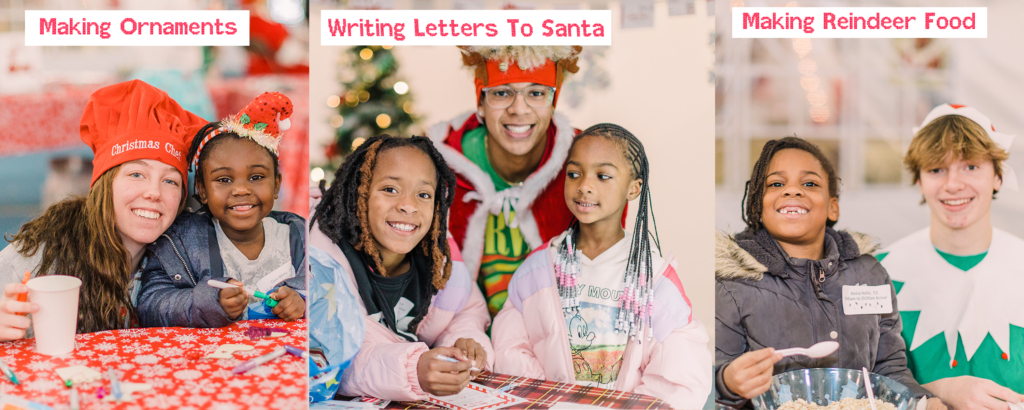 ---
Special Thanks
Without a shadow of a doubt, this was made possible by the incredible support fro our corporate sponsor, Hazley Builders.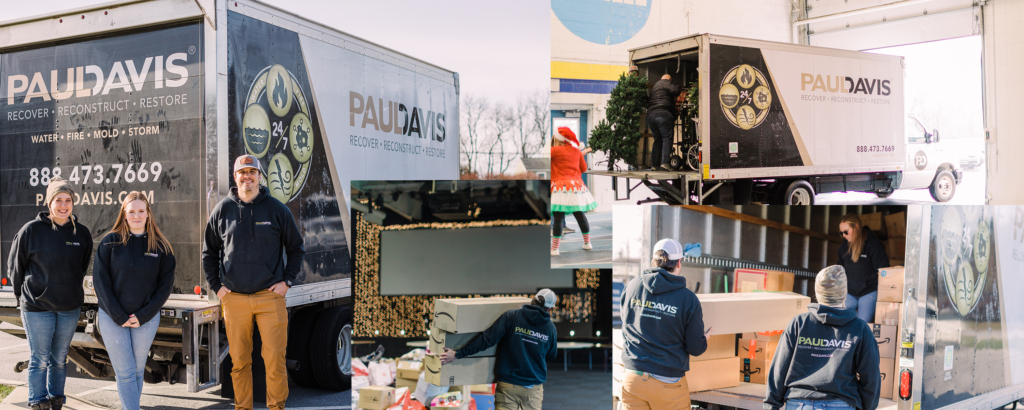 We want to give a very personal and special shout out to Paul Davis. All week, Paul Davis team members showed up and showed out. They picked up all 5,000 toys, unloaded them at Christ Community Church, then loaded all of our decorations and delivered them at Widener University's Field House, and THEN delivered ALL 538 bags of wrapped toys.
Your entire team is remarkable. Thank you SO much.