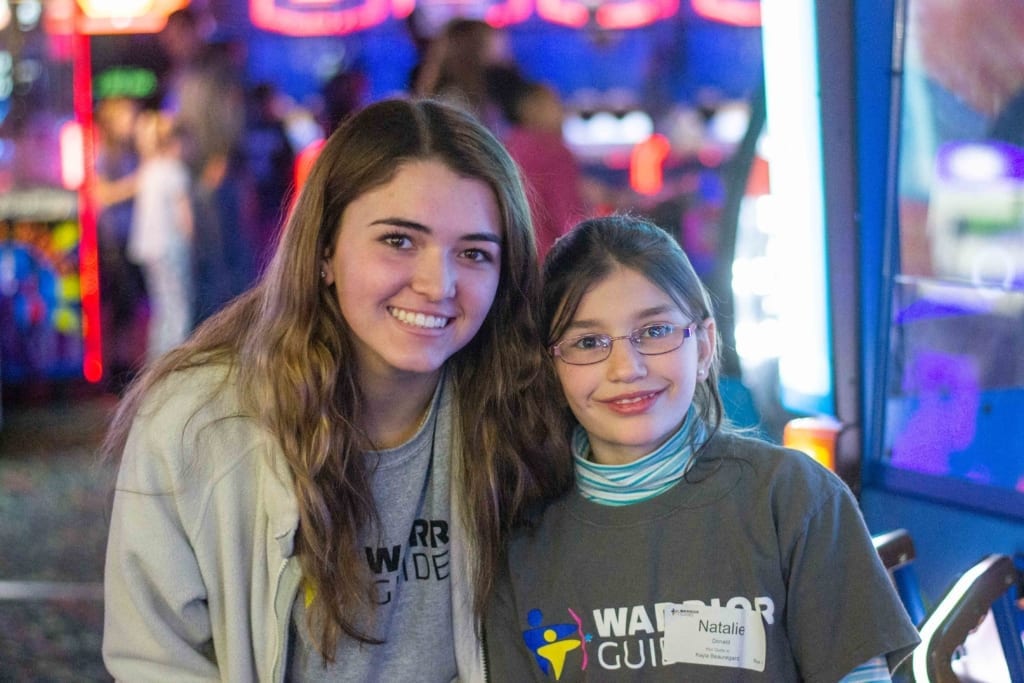 Warrior Guides loves going to Arnold's!
We will spend the night on go karts, bumper cars, playing in the arcade, and running through laser tag. Dinner and snack provided.
* Reminder- No Guides or Braves bring money to events. 
Bus at Chester High – 3:30 pm
Bus Departs – 3:45 pm
Bus returns to Chester High – 8:45 pm
*Guides can drive to Arnold's if they do not want to ride the bus.  Arrive at 4:30. 
* MUST ARRIVE ON TIME FOR PRE-EVENT MEETING WITH JULIE. 
Bus at Henderson – 3:45 pm
Bus Departs – 4:00pm
Dismissed – 8:00 pm
Bus returns to Henderson- 8:45pm
We need Volunteers! Can you help? Email Julie Bernard, our Program Coordinator: GetInvolved@ALHjr.org
We still need a sponsor for this event. Can you help? Click here for more info.