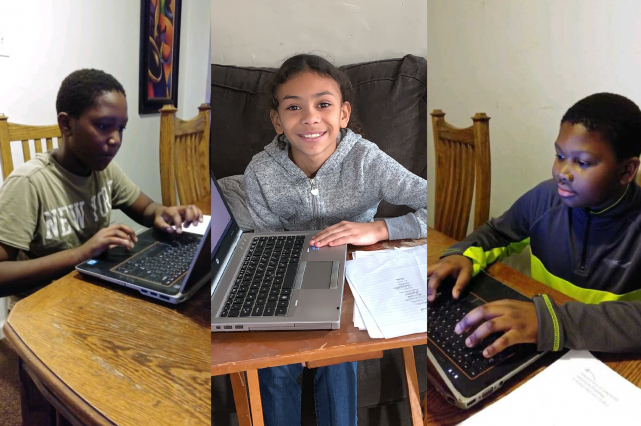 Computer Drive & Tutoring Program
Due to the COVID-19 pandemic that swept our nation in March of 2020, the governor of Pennsylvania declared all schools closed for the remainder of the year in precaution for our communities' health and well being. It was determined that students would finish out their school year remotely, and all assignments and exams would be moved to an online platform. This prompted a few issues for Chester students – remote learning proved to be quite difficult with a lack of proper resources at home.
Lack Of Computer Access in Chester
The Foundation learned that 40% of Chester families were without a computer at home. Relying heavily on smart phones proved quite difficult to complete school assignments and access homework packets. A lack of proper resources and tools should not defy a student nor be the reason they get left behind.
This prompted the Foundation to team up with IT Edge and TeamChildren to help provide new and refurbished computers to Chester families in need.  IT Edge has been providing free donations of both new and refurbished computers and we've been purchasing refurbished computers from TeamChildren with the help of donations from our amazing Andrew L. Hicks, Jr. Foundation community.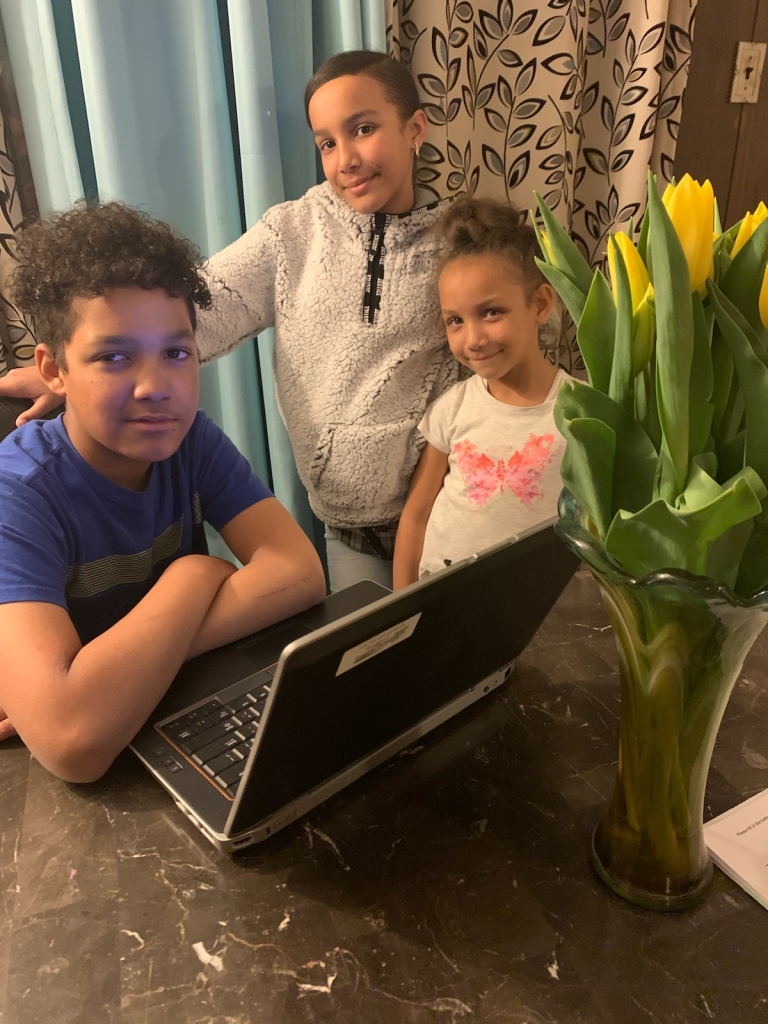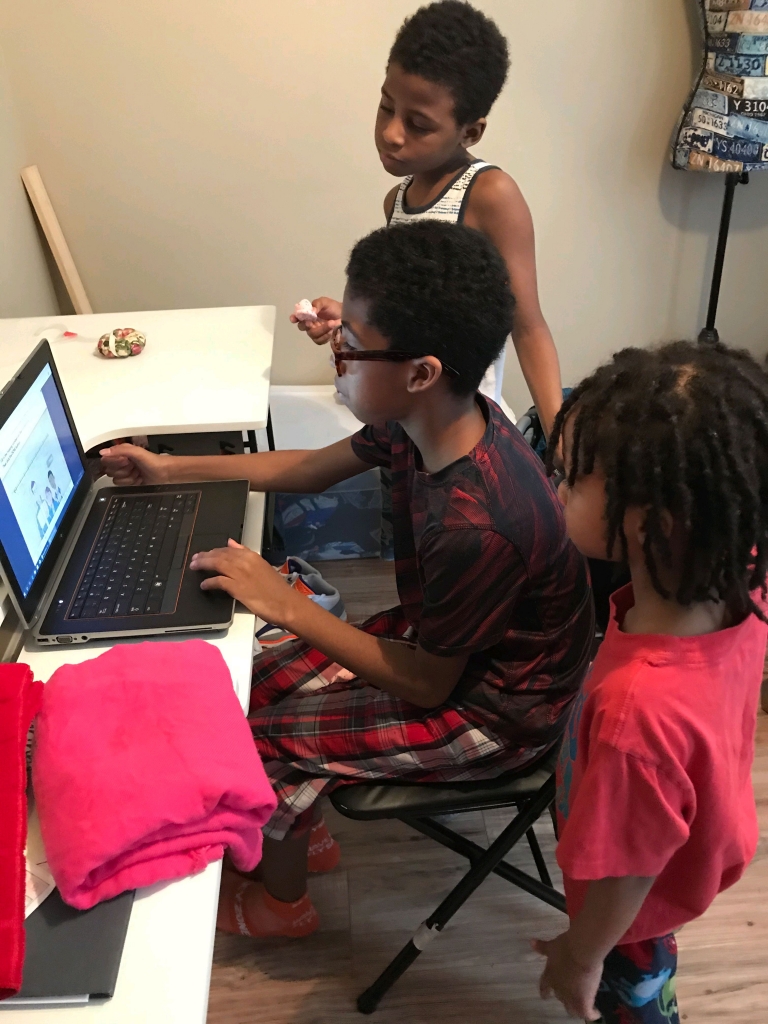 Since mid-March we have been able to provide over 330 laptops to Chester students. We have received numerous remarks of gratitude from some amazing families. They knew these times were going to be difficult on a variety of levels, but the addition of a new computer has helped immensely with their children's online learning. A mother of two children remarks on how beneficial the computer has been to her family and how she's also lifting up and helping other members of her community with the new capabilities:
"Personally, our family didn't have a computer. I felt shell-shocked when we heard that the kids would have to learn at home. We used to have a computer but it broke and we couldn't afford to fix it. The computer you gave us has been a blessing for the kids to do their school work on it, and to also get educational entertainment. But besides that we have been paying our bills on-line with it. My neighbor came over and borrowed it to apply for jobs on-line and he got a job from that last week. Friends down the street borrowed it to do a Zoom call with their family that lives in Africa and they haven't seen them in many years! It's been amazing!"
Donate To Provide Computers
While remote work and online learning seem to be the new normal for the time being, help us continue to help the Chester community during these arduous days. Everyone is learning to adapt and should be given sufficient resources that level the playing field. Each computer we provide is preloaded with Windows 10 Pro, educational software, anti-virus software and internet capabilities and costs the Foundation just $150 per computer. Please consider donating today to help us continue to provide laptops to Chester families in need.
Tutoring Program for Students
When a Chester family is given a new computer that is delivered right to their doorstep from one of our employees – they are also given directions on how to get free WiFi for 60 days along with how to sign up for tutoring offered from the Foundation. When the pandemic hit, we unfortunately were forced to cancel all of our upcoming in-person events and programing indefinitely with the health and safety of our volunteers and participants at the forefront of our minds. We then had to ask ourselves, how could we still share the love of Christ while connecting two culturally diverse communities, empower their youth through mentorship and build dynamic futures?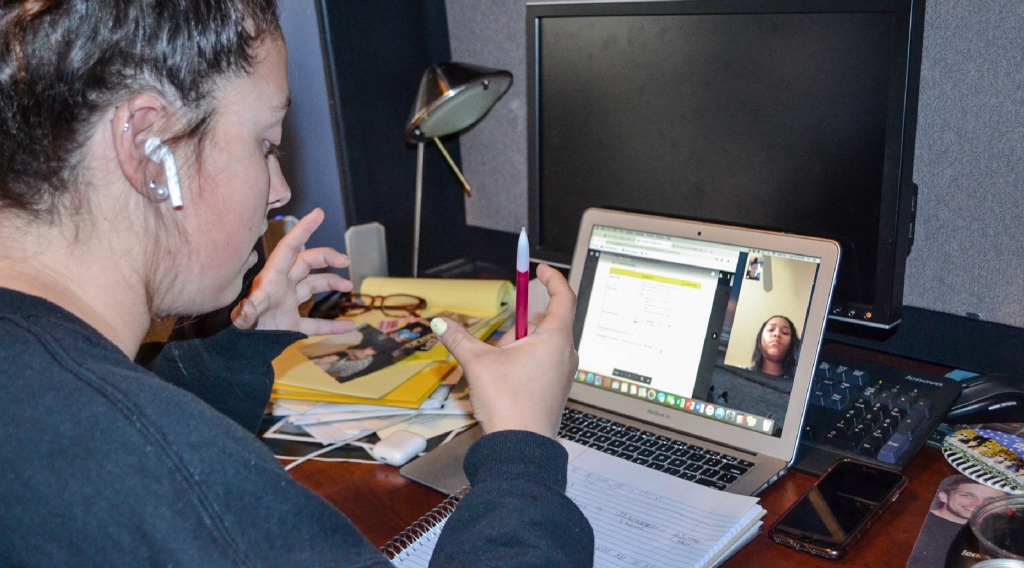 From this our new tutoring program was born. We have been able to recruit over 60 high school student, college student, and certified teacher volunteers to provide virtual tutoring and assistance while students navigate remote learning and all the challenges that come along with it. The students receive one-on-one video tutoring via Zoom, Facetime, or Skype. We have heard lots of great feedback so far from the benefits this program has provided. One Henderson high school volunteer even reached out to proclaim how much the program had effected her and had a significant impact on her and the young Chester child she was tutoring. Check out Sophia's moving story for an inside look into the potential of our new tutoring program.
Another tutor and former classmate of Andrew's, now an educator herself, Melissa Venuto remarks on how she has appreciated her time so far as one of our participating tutors, "Through all the uncertainties this time has brought us, it's humbling and encouraging to be able to connect with the students of Chester to give them a positive relationship they might need and continued educational support that they deserve. This tutoring experience has brought me nothing less than pure joy."
We are continually looking for additional tutors to join the program as well as still offering assistance to Chester students who are interested in receiving help with their online schooling. Visit our tutoring page for more information on how you can get involved or to sign up for support.