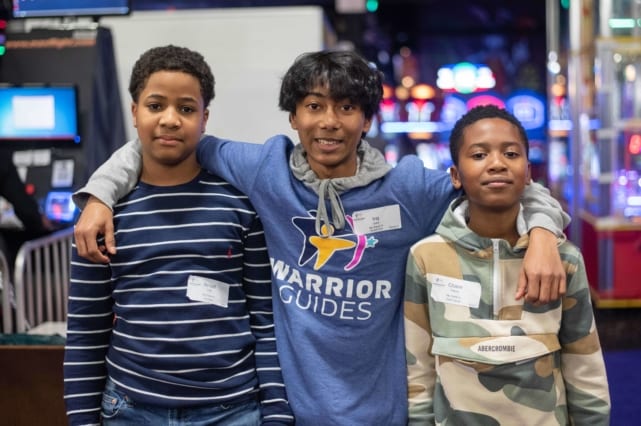 WG Arnold's Family Fun Center 2020
This past Sunday, our Warrior Guides took a trip out to Arnold's Family Fun Center in Oaks, PA. This event has become a favorite over the years offering a little bit of something for everyone to enjoy. The evening kicked off with some tasty pizza and drinks to fuel up for the night of fun ahead. Following dinner, each child was given a game card full of points to spend through out the arcade.
Arnold's is jammed packed with lots of fun arcade games, air hockey, motorcycle rides, bumper cars, claw machines, and so much more. Some groups even enjoyed a stellar game of indoor laser tag. And as always the highlight for most is the giant go-kart track that runs the length of the facility and boasts lots of fun for those who are strong willed enough to wait in line just for a chance to ride. It was a wonderful evening spent with lots of laughter had by all. A special thank you goes to our generous sponsors who have supported this event for the 4th year in a row, Stillman Volvo and iT Edge. With out their wavering support our events would not be possible.
Special Thanks
Arnold's Family Fun Center
Stillman Volvo
iT Edge
Krapf Buses
---