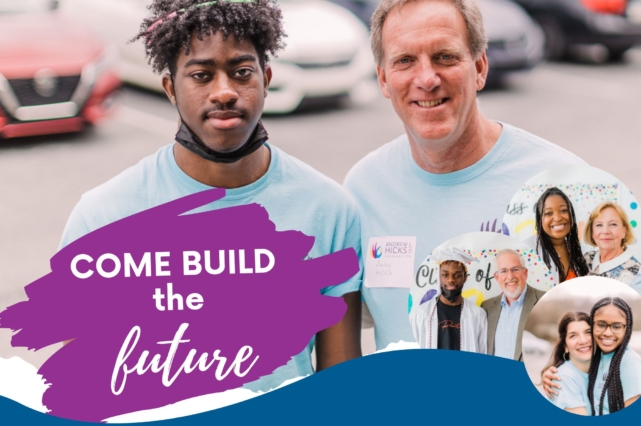 What Kind Of Legacy Do You Want To Leave?
Are you trying to find your purpose? This could be your opportunity to make a difference!
The Andrew L. Hicks, Jr. Foundation is currently recruiting mentors for our 2022-2023 Launch program. Launch is a college and career preparatory program for high school students in grades 10-12. Your relationship with one student has the power to change both of your lives. We are looking for mentors who want to connect, empower and build with us!
Mentors are kind, caring individuals who offer support, guidance, and encouragement to our Launch students in Chester. Every effective mentor must do two things consistently: make a connection and use that connection to convey a positive message.
The mentoring program focuses on improving academic skills, preparing students for careers, and providing encouragement and support to our students as they explore post-secondary education and life after high school. The messaging is always the same: "You are important, and I care what happens to you."
If you are ready to share your life experiences with a Chester teen, help direct them so that they can meet their goals and aspirations, and grow in new and exciting ways yourself, please reach out to our Director of Curriculum and Programming, Kristie Barnes, at Kristie@ALHjr.org. This could be the purpose you are looking for!
Interested in applying? Click Here