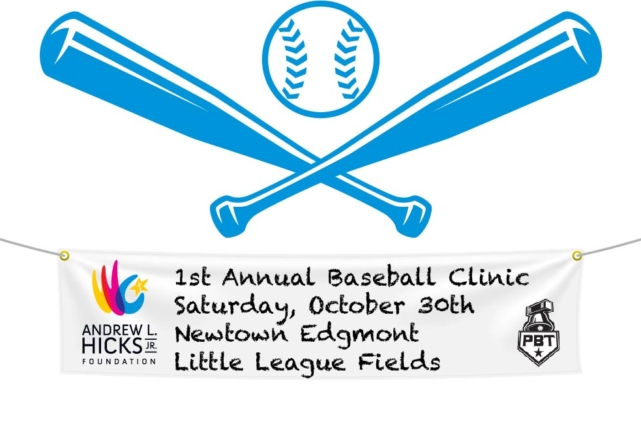 2021 Baseball Clinic: Child Registration
This year, we are hosting our 1st Annual Baseball Clinic! We will be hosting this event in partnership with Philadelphia Baseball Training. Join us on Saturday, October 30th, from 9AM-12PM at the Newtown Edgmont Little League Fields! Transportation and lunch are provided. Drop Off and Pick Up location will be at Chester Park.
What: Baseball Clinic
When: October 30th; 9AM-12PM*
Where: Newtown Edgmont Little League Fields
323 Bishop Hollow Rd, Newtown Square, PA 19073
Who: Chester 3rd-7th Graders!
*Transportation will be provided. Child Drop-Off is at 8:30AM, Child Pick-Up is at 12:30PM. Pick Up and Drop Off location is TBD.
Reach out to Brittani Hales if you have any questions or concerns!