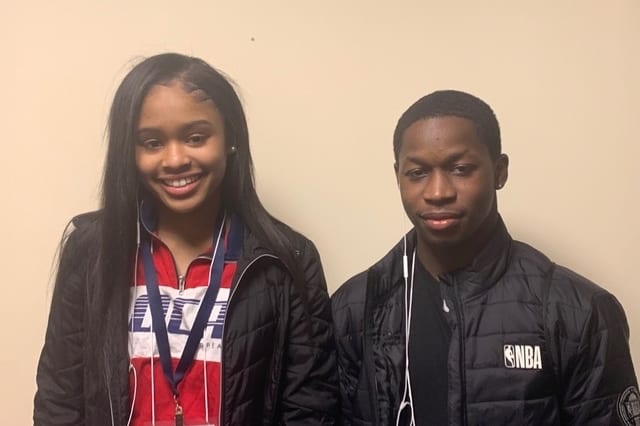 RISE Students Attend RYLA 2019
This year, two of our RISE students attended the Rotary Youth Leadership Awards Conference. Congratulations to Dyvne Lee (grade 8) and Khalil Brown (grade 9). The RYLA hosts made an except for Dyvne to attend as an 8th grader, as this program is usually for older students.
RYLA is a leadership development program run by RYLA District 7450. Their local Rotary Club sponsored Dyvne and Khalil to participate in the weekend retreat, hosted at Freedoms Foundation in Valley Forge. Their first challenge was to work collaboratively with participants from Southeastern PA, and bag 10,000 meals in only 2 hours for Rise Against Hunger. This is an international hunger relief organization, feeding millions of people around the world each year. Friday through Sunday, students participated in various team building, service, and leadership workshops. They also enjoyed guest speakers from Alex's Lemonade and Interact Talk, a semi-formal dinner, and awards ceremony.
We are thankful to the Chester Rotary Club for their continued support of our RISE students.