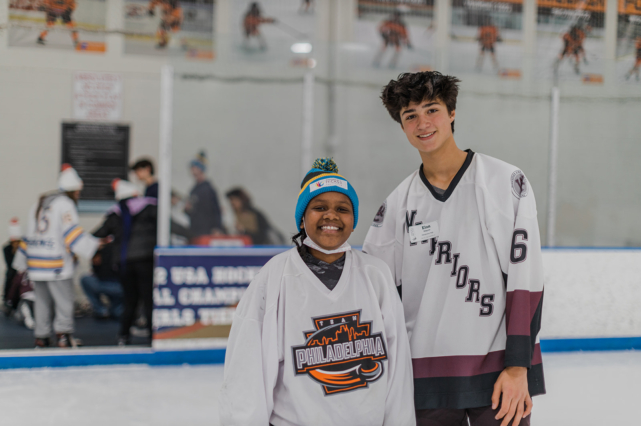 Learn To Skate 2022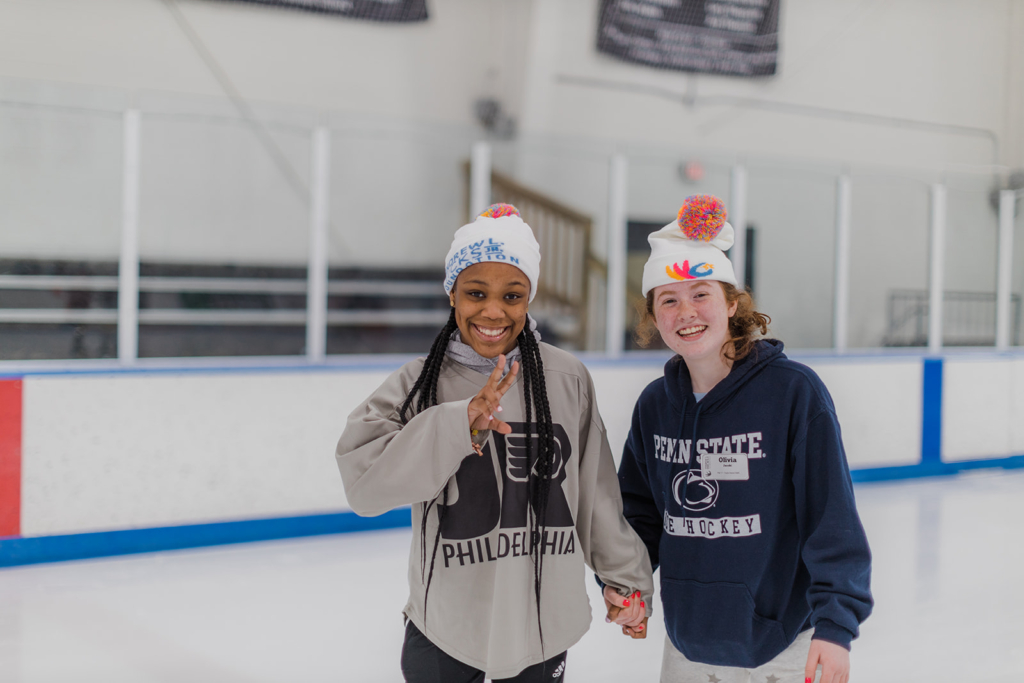 On Sunday, May 1, the Foundation held its 12th Annual Learn-To-Skate event at Ice Line in West Goshen. The day consisted of over 35 Chester 3rd – 8th graders being bused to Ice Line where over 40 Chester county high school skating volunteers were waiting to spend the day with them on the ice. Each Chester child was paired up with their own personal ice skater – many of whom were Ice Hockey players themselves. Once each child had a buddy for the day it was time to get everyone's skates on and hit the ice.
Each Chester skater even got there own ice hockey jersey to wear and take home, curtesy of our awesome volunteers. The children were taken out to the ice to learn how to skate. While we had some first timers there was a learning curve for some, we also had some returning participants who were eager to show off what they had learned the previous year. It was so awesome to see the young skaters slowly build up their confidence from gripping the wall or buddy, to slowly being able to skate on their own with lots of encouragement from their high school skater.
After an hour or so of skating fun, the group was treated to a delicious catered dinner and dessert. Seeing the pairs who most had just met that day bond over skating and a good meal was really wonderful to see. Once everyone was all fueled up they hit the ice for some more ice skating. It looked like everyone had a blast learning and laughing together. We are so grateful to our gracious hosts Ice Line, who make us feel welcome year after year, as well as our amazing sponsor Fox Rothschild, LLP & AFG Manufacturing who have made this event possible for the third year in a row now. We wouldn't be able to do it with out them or our wonderful volunteers!
Special Thanks
Fox Rothschild, LLP
AFG Manufacturing
Iceline
Krapf Buses