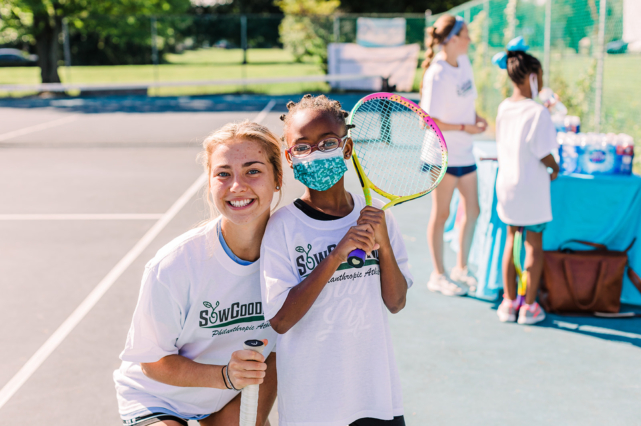 2021 Tennis Clinic
Last month, on September 11, the foundation partnered with Sow Good Now to sponsor a tennis clinic at the Chester Municipal Park tennis courts.
Tennis Coach Jordan Hodess and his team of volunteers from the local Chester County Area High Schools spent time with each child to share their talents and personal coaching opportunities!
It was a beautiful morning and such a great event! Check out the photos below!