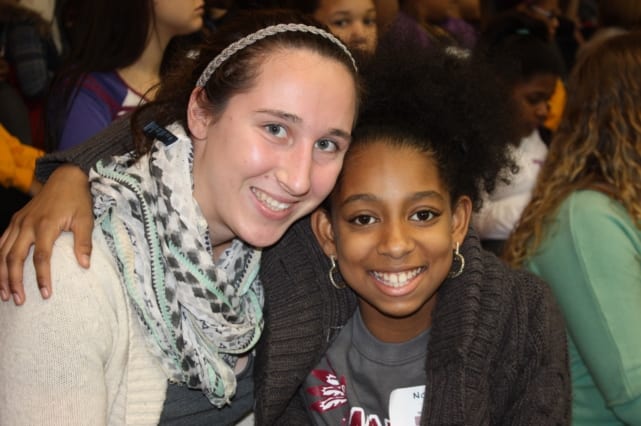 Lauren Andrews
Lauren Andrews is a 2014 graduate of Henderson High School.  She got involved with the Foundation immediately after it was founded six years ago, in 2010.
For Lauren, the Foundation was a special way for and her family to remember Andrew and carry on his legacy after his passing.  Lauren and her family have been friends with the Hicks' for years as her older brother Joey played travel soccer with Andrew since they were in elementary school.

Lauren's time with the Foundation has been a guiding force in her life.  She served all four years of high school and continues now as a college sophomore.  Lauren immediately recognized the need in Chester and after working with so many of the children and families, she has become a more service-minded individual.  Lauren has learned how to live life selflessly while serving others.  She has come to learn how to stand against social injustices, just as Andrew did and that one person can make a huge difference.
Lauren is currently in her sophomore year at Towson University in Maryland studying elementary education.  After graduation, she plans on teaching elementary school with the main goal of providing all children access to quality education.  Her time with the Foundation has made her much more confident in following her dreams of becoming a teacher.