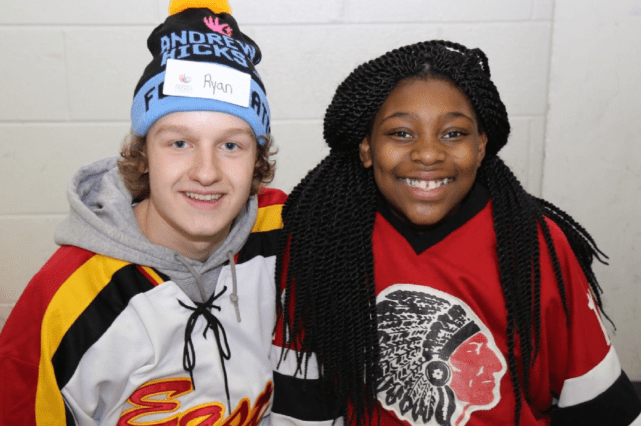 A'lasia Mosley
Like many Chester elementary students, A'Lasia first became active with the Andrew L. Hicks, Jr. Foundation by attending an "Open Event." In March of 2015, she boarded a Foundation bus headed for Ice Line in West Chester where she would take part in Learn-To-Skate, one of many Open Events the Foundation holds throughout the year.
These events provide opportunities for Chester children to experience new places and activities in safety and with encouragement. A'Lasia went on to enjoy Open Bowl, and Camp Lionheart.
When she became more familiar with the Foundation and felt safe and comfortable with the high school students who volunteer, she participated in our Warrior Guides program for two years.
CISV is a worldwide organization that believes peace is possible through friendship, and that a real difference can be made by starting with children. When CISV approached us in the summer of 2016 seeking a child from Chester to attend its Village program, the Foundation could see great potential in A'Lasia and was able to offer her an opportunity to attend CISV.
This four-week program for 11 year olds takes twelve delegations of two boys and two girls, each from a different country, to live together for four weeks. A'lasia's Village was in Ohio, and its mission was to share each child's culture while learning about those of the other delegations in the Village.
A'Lasia became close friends with the international delegates and had an unforgettable experience of making friends with children from all over the globe. We hope that A'Lasia will make life decisions directly related to her experience in the Village, and will maintain many of the friendships that she made as well.