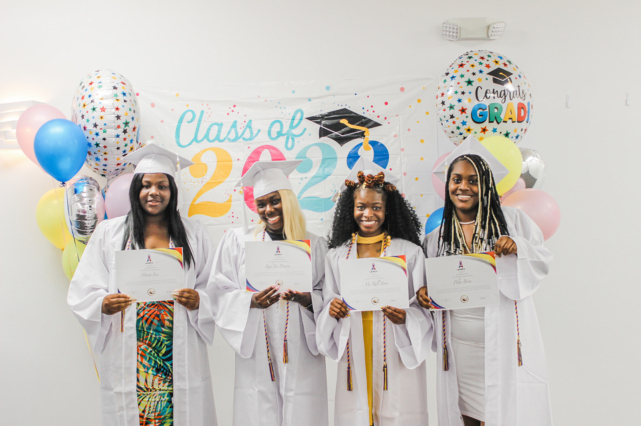 Launch Graduation 2022
On Sunday, May 22, we gathered at the CAAT Center to recognize and celebrate our 2nd graduating Launch Class! We had four graduates in attendance, Rah'Jae Dearry, Monet Lee, Pilar Brice, & My'Rell Stone, along with their families and support systems.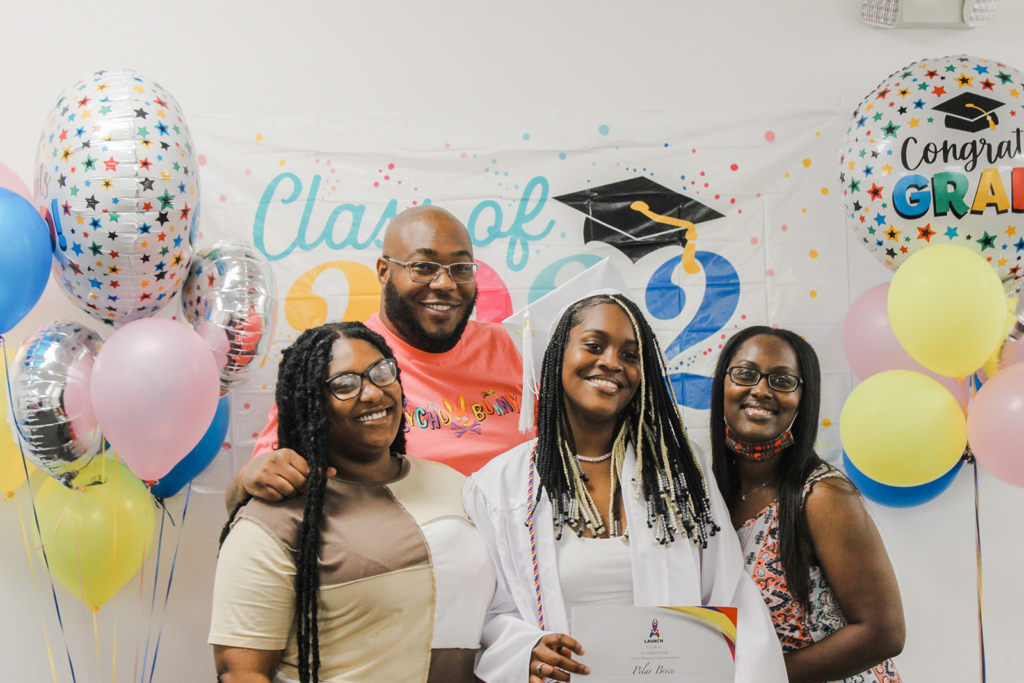 All four of our graduates have completed our programming; beginning with Open Events, moving on to Warrior Guides, RISE & finishing in Launch.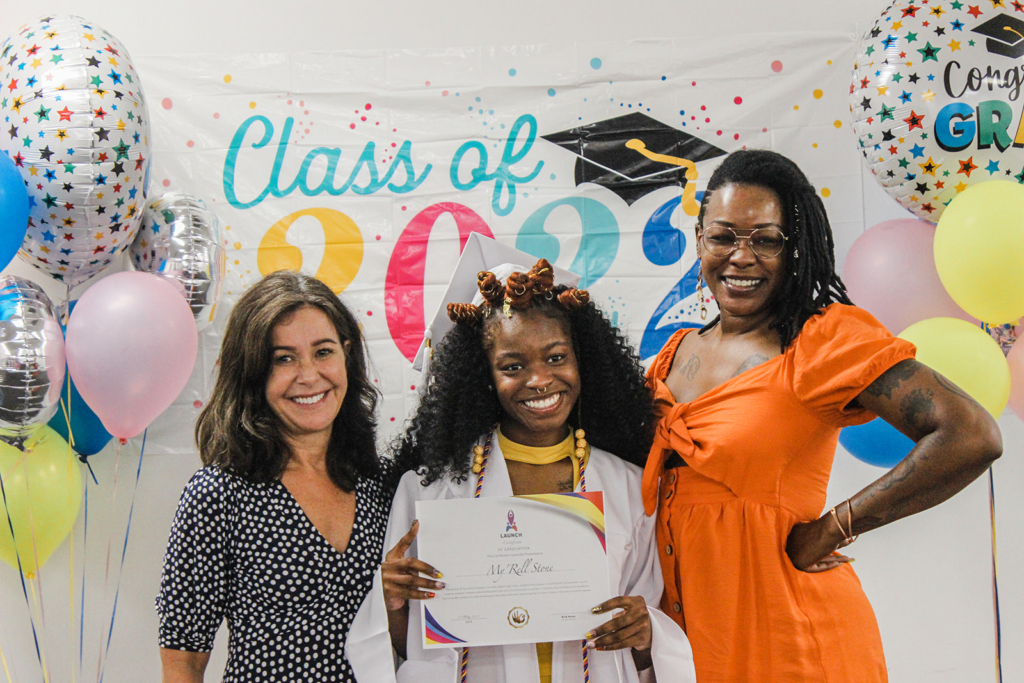 Each of our graduates have committed to secondary education of some sort beginning in the Fall of 2022! Rah'Jae will be attending Delaware State University as a Nursing Major, Monet will be attending Bloomsburg University as a Nursing Major, Pilar will be attending West Chester University as a Special Education Major, and My'Rell will be attending University of Hartford as a Biology Major.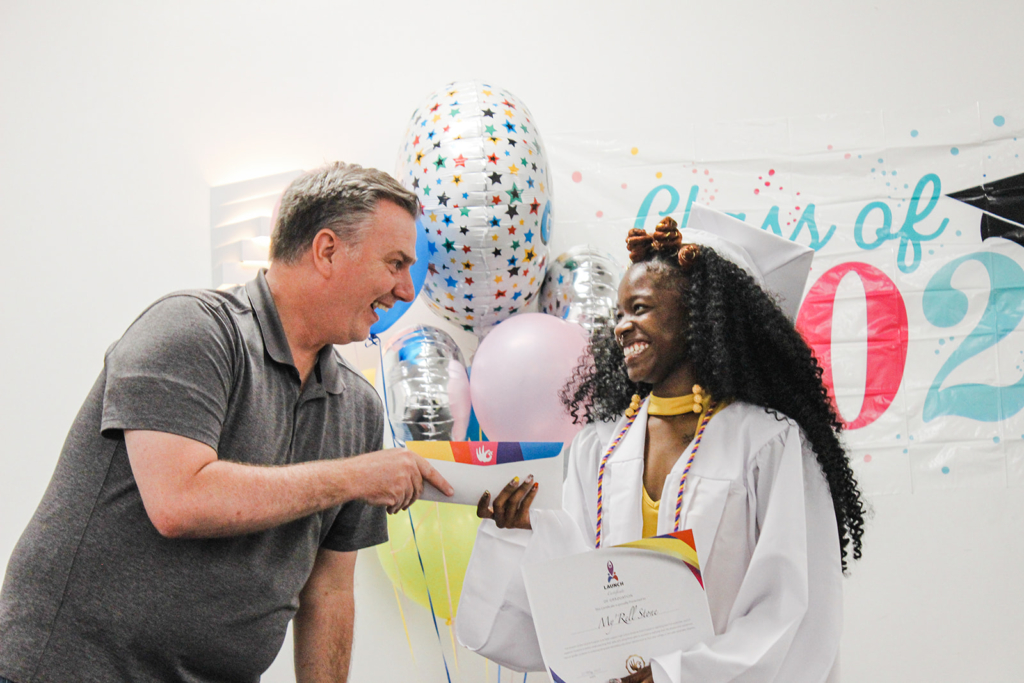 Each year, our Board of Directors nominates 1 graduate from our Launch class to receive our Launch Scholarship amounted to $10,000. This years recipient is My'Rell Stone (pictured above, with our Executive Director, Rick Kone). As mentioned above, My'Rell will be majoring in Biology at the University of Hartford, with plans to further her education and become a Pediatric Physician.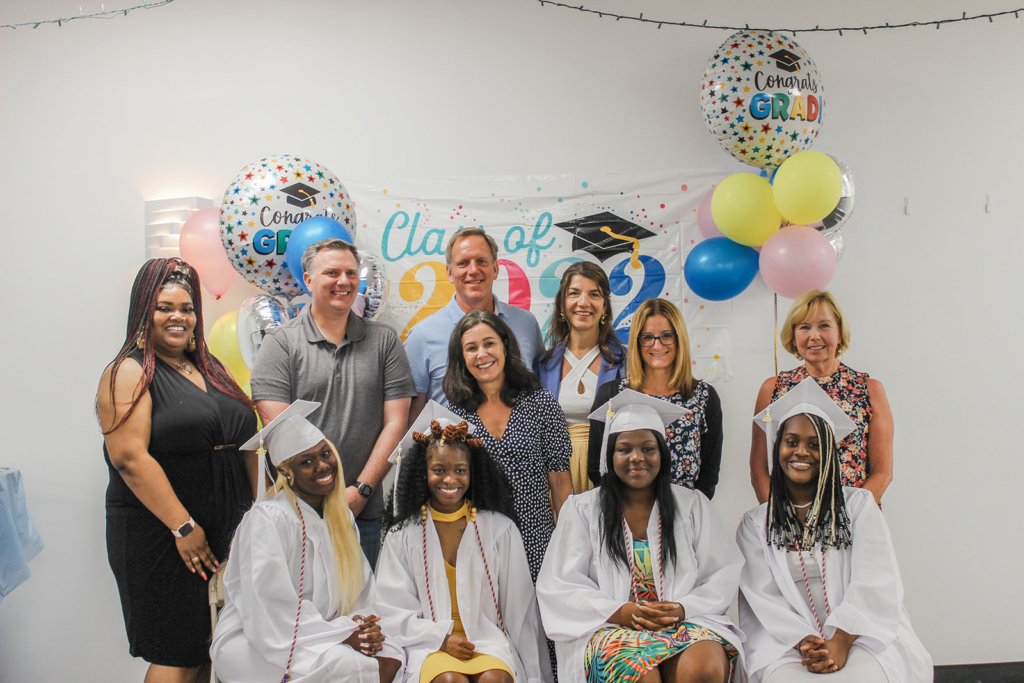 We love our graduates, and wish them the best of luck.