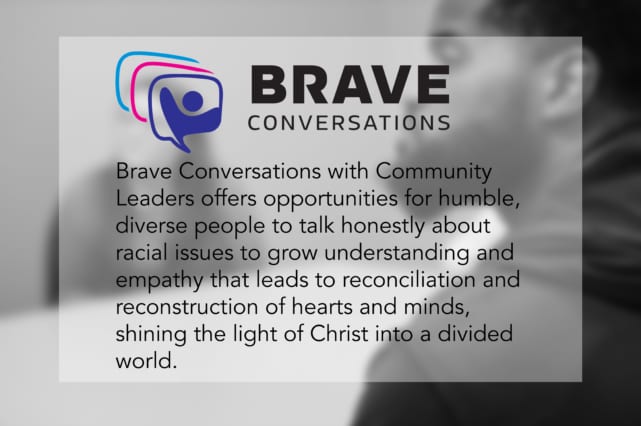 Introducing: Brave Conversations with Community Leaders
In June of 2020, with so many Americans sheltering in place, the murder of George Floyd caught the world's attention and brought a refocus on the injustices that our brothers and sisters of color face daily. Positioned uniquely with strong relationships in Chester and West Chester, the leaders at the Andrew L. Hicks, Jr. Foundation prayed about what we could do to bring together the adults in these two communities, to gain understanding and build allyship.
Since division is often rooted in misunderstanding, lack of education and lack of relationship, we decided to start with an introduction, and a series of conversations. We asked 10 Black men and women from Chester and 10 White men and women from Chester County, to come together, via Zoom, and talk for two hours every other week over a 16-week period.
These conversations were facilitated by Diversity and Equity Inclusion professional, Launia Terry, who prepared challenging topics each week. They were hard discussions, but rooted our participants in what became really deep relationships. Our first Cohort went from July 2020 through October 2020 and was followed by Cohort Two, November 2020 – February 2021. Cohort Three is in progress and will end in June 2021 and will be followed by Cohort 4 in the summer. This program, called Brave Conversations with Community Leaders (BCCL), has now been cemented into our regular programming and we intend to keep these Cohorts going.
The conversations are hard; they are emotional and exhausting – our Black friends are often frustrated and challenged to retell or explain, but also thankful for ears that were ready to hear and really listen. Many of our White friends are hearing about life experiences first hand, so vastly different from their own, but so raw and honest, that empathy forms. It takes many weeks, but over the four months of each Cohort, the participants share real life experiences, hurts, pains, regrets, sorrows, remorse, and reasons to celebrate too. They become close friends as hearts and minds are reconstructed.
Brave Conversations with Community Leaders was born to create a safe space for the hard conversations, to provide a place to meet and get to know people who don't look like one another, but share humanity, and to establish and nourish the relationships we need in order to make a change in this world.
Thus far, 60 BCCL participants stand together – and are passionate to bring unity, extend the opportunity to others, and to work on a way to act for social justice and reform.
If you would like to learn more about the topics discussed and the impact on our participants, please watch our extended cut version!
The mission of Brave Conversations with Community Leaders is to offer opportunities for humble, diverse people to talk honestly about racial issues to grow understanding and empathy that leads to reconciliation and reconstruction of hearts and minds, shining the light of Christ into a divided world. If you would like to join an upcoming Cohort, please email Karen Hicks at Karen@ALHjr.org.