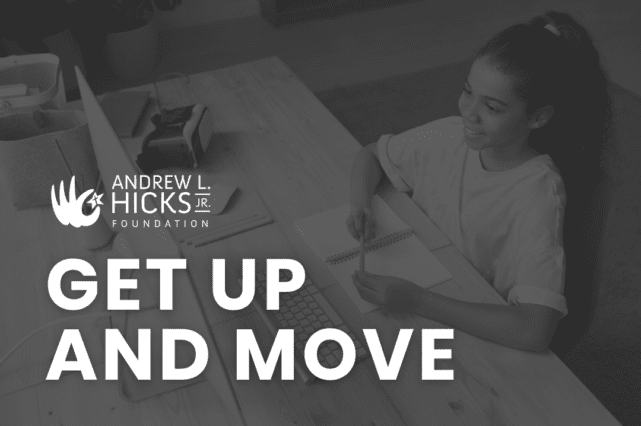 Get Up & Move 2021
This past February, the Foundation hosted the first virtual Open Event, entitled: Get Up and Move. Since the beginning of the pandemic, we have all been stuck indoors and we don't know about you, but we thought it might be a good idea for everyone's wellbeing to GET UP and MOVE.
This hour-long activity class focused on the mind body connection by introducing our families to Yoga, Meditation and Karate. Each activity was led by a seasoned instructor specializing in the art of movement.
Tiana Caldwell kicked off the event with a series of yoga stretches along with an introduction to meditation. Tiana is a gifted instructor who also happens to teach our 7th grade RISE class on Wednesday evenings. We feel so blessed that she joined our RISE family this year and are thrilled that she was able to provide the community with such an excellent introduction to the mind body experience.
Our second presenter of the evening was Ms. Natalia Kavarina. Ms. Kavarina is passionate about teaching dance which is evident by the way she lights up as she teaches children innovative dance routines. Ms. Kavarina patiently teaches children dance steps building upon each step as together she and the children choreograph unique dance moves that they can feel proud of.
The families that participated were also introduced to a free interactive program known as DoJo-Go. DoJo-Go is a virtual program which introduces children to the basics of karate. Each class is designed to provide children with 20 minutes of at home karate instruction. This program also focuses on the wellbeing of children by discussing topics that many young children struggle with and giving sound advice as to how to handle these obstacles should they present themselves.
We are pleased to have been able to offer engaging virtual events this past year, but we are very much looking forward to having in person Open Events again in the near future.