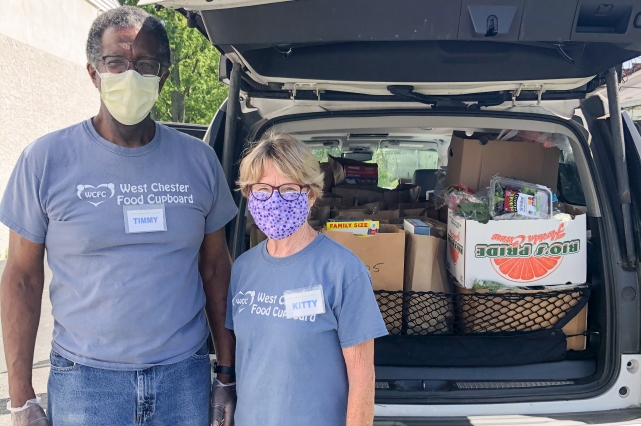 Teaming Up with the West Chester Food Cupboard
The West Chester Food Cupboard has been blessed with so many generous grants and individual donations that they have opened up their pantry to families outside of West Chester and graciously agreed to let volunteers from the Andrew L. Hicks, Jr. Foundation pick up food every Tuesday and deliver it to Drexel Neumann Academy's gymnasium. Every week 12 different families arrive at DNA to pick up their food donation. These families come recommended by social workers in Chester who have identified families that are having difficulty in supplying their kitchens.
Each family receives a generous supply of a variety of different meats including chicken, ground beef, ground turkey, sausage, bacon, etc. The produce includes a great assortment of regular fruits and vegetables and always some unexpected additions. Every family receives 1 1/2 gallons of milk, 3 dozen eggs, several pounds of cheese, yogurt and a variety of other dairy products. Three to four brown paper bags of non-perishables along with baked goods, breads, and a variety of other random goodies are presented to each family as well.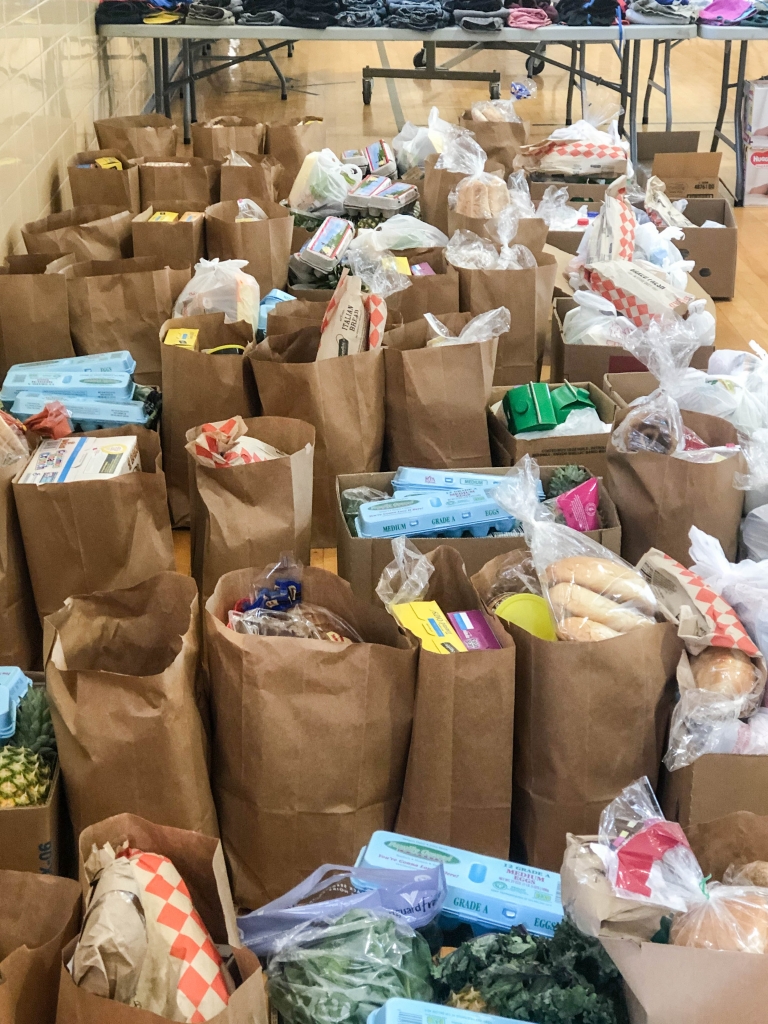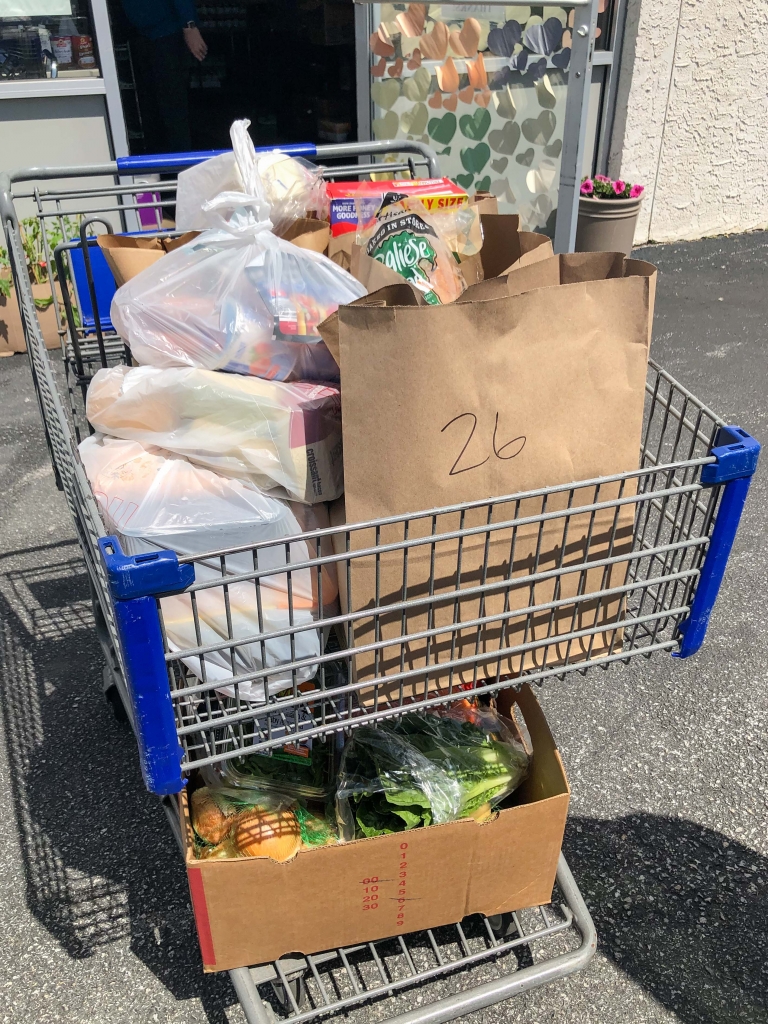 Every family is allowed to receive once per month, so in a month the Foundation delivers the food to 48 families. This program will continue from May through August.
We are so grateful for the generosity and compassion shown by the West Chester Food Cupboard. The supply of food is abundant and loaded into our cars with kindness, and hospitality! We are also so thankful that Drexel Neumann Academy, a small Catholic elementary/middle school on the east side of Chester would welcome us into their space and help us carry the tons of food into the gym. Their volunteers work side by side with our staff to prepare the food into 12 distinct areas and ready it all for pick up every week. We couldn't do it without these amazing partners!
Special Thanks
West Chester Food Cupboard
Drexel Neumann Academy