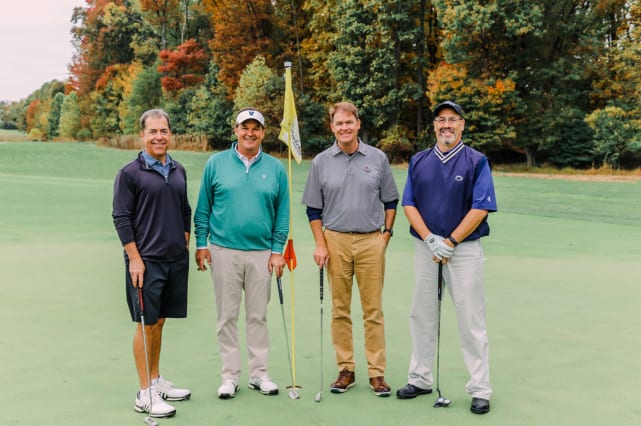 Golf Outing 2020
Despite the impeding pandemic, the Andrew L. Hicks, Jr. Foundation was able to host its 9th Annual Andrew L. Hicks, Jr. Memorial Golf Outing. A special thanks to everyone who came out to support this event. The outing looked a little different this year with masks and hand sanitizer at hand, but fun was still had by all.
Thanks to Applecross Country Club for hosting the event and making the day so special. A phenomenal breakfast was served buffet style to start us off and of course, everyone enjoyed the hamburgers, hot dogs and beverages served at the "halfway house" throughout the day. We cannot forget to mention our generous volunteers who help with the registration and golf games. Thanks to Eve Kramp, Mary Knisley, Leslie Kelso and Melissa Cadet for making things happen. A special thanks to Dan Knisley and Steve Natalie who orchestrated with perfection.
It was a beautiful day, and we are so thankful for the turnout. We had 124 golfers come out to support the Foundation. Thanks to everyone's generous donations, we will be able to ensure that our programs continue to thrive while providing a safe learning environment for our children. Typically, the money raised goes towards Camp Lionheart and RISE camp. This year, we had to change our focus to be able to adapt our programming to meet the demands of the pandemic. We are proud to be able to provide in person programming for Open Events, RISE and Launch. Warrior Guides continues with a virtual twist and we are so excited to be able to introduce Brave Conversations, developed to meet the social emotional needs of our children during these trying times. We truly appreciate all of you and are so grateful that you took the time to spend this special day with us.
Special Thank To Our Presenting & Premier Sponsors
---