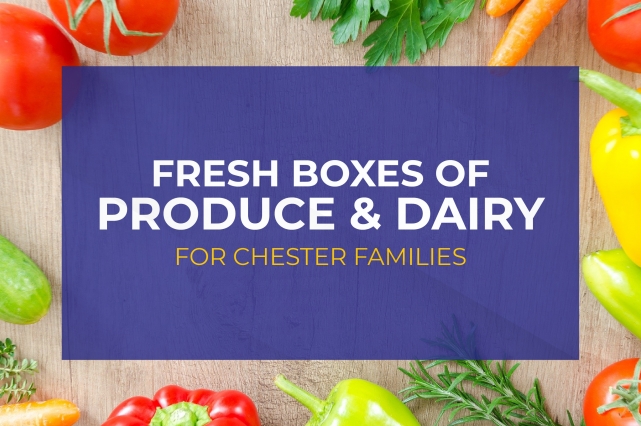 Fresh Produce & Dairy for Chester Families
In April the Foundation started another new initiative in response to the COVID-19 pandemic. While many in the Chester community were now finding themselves on a mandated lock down, a number of families have lost their sources of income and have unfortunately become food insecure. On top of the pandemic, the city of Chester is also presented an additional obstacle with being largest cities in the US without a grocery store.With public transportation limited, many at-risk families don't have a safe or sufficient way to get out of the city to buy fresh fruits, vegetables, and dairy.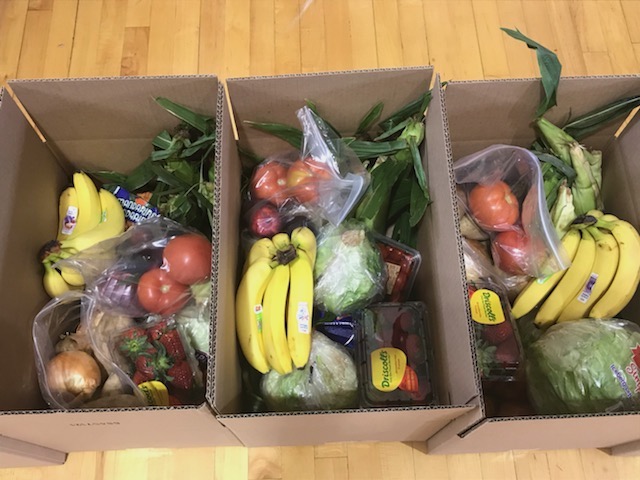 Curated Boxes for At-risk Families
Due to the mounting obstacles for some of the families in Chester, the Foundation has worked to provide 70 families with fresh produce and dairy boxes delivered every Monday. With the help of our education and social work friends in Chester, we've been able to identify at-risk families, and provide them with fresh, produce, dairy, homemade masks and some encouragement.
The produce is procured from American Beauty Fish & Produce of West Chester, PA and the milk, butter and eggs come from Hy-Point Dairy Farms in Wilmington, DE. All of the food is delivered to Drexel Neumann Academy's gymnasium where volunteers – led by DNA's Athletic Director, Craig Haywood, separate the goods into 70 boxes, donated by US Packaging Supplies out of Malvern, PA.
This initiative wouldn't be possible if not for all of the generous volunteers and businesses who have helped us along the way to get this program off and running in a fairly short amount of time. They recognized the time sensitive problem and certainly stepped up to the plate to help us provide for families in the community.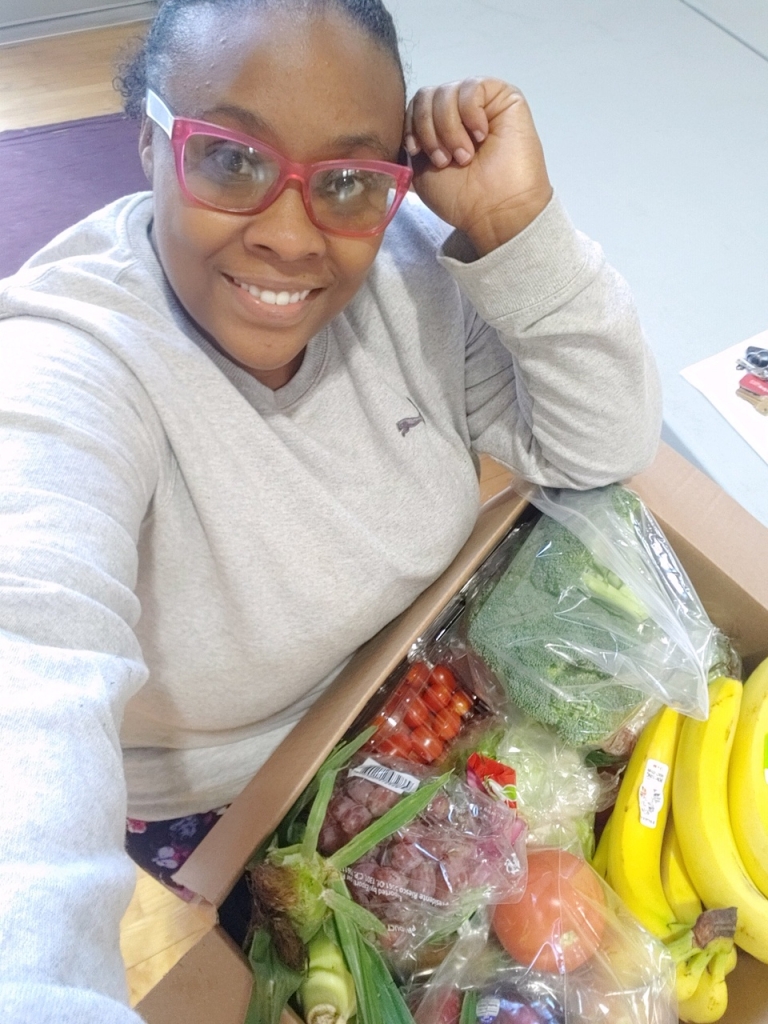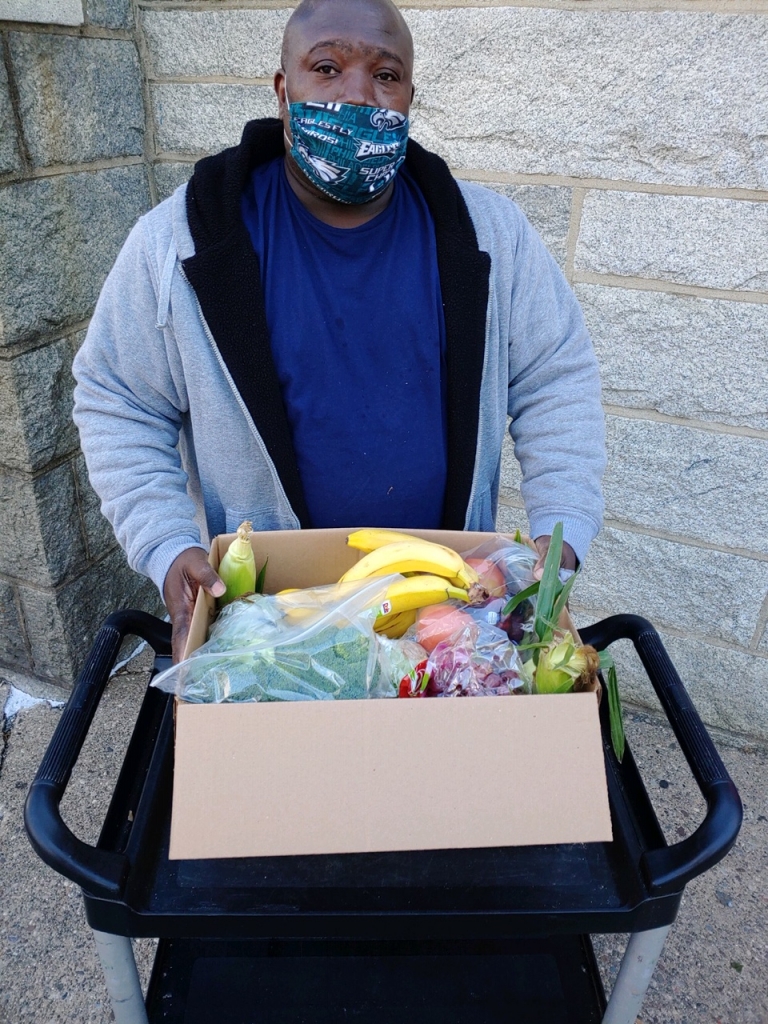 We have received wonderful feedback from a few of our families that are receiving the boxes. Keisha a mother of two boys reached out and said, "Our family loves the produce boxes. My kids would want to eat junk food but the boxes have healthy food and now they love it, especially the fruit. We couldn't find anything fresh near our home. These boxes are so nice. Thank you!"
Another mother Johneane shared her gratitude with a beautiful sentiment, "I give a little more than half of my produce box to my neighbor who is a widow with two kids. I also share with my friend who is a waitress and lost her job. This box is like fish & loaves. God just multiplies how far it goes. God is working in this turmoil. His people are helping."
What's inside the boxes?
bananas
lettuce
carrots
onions
potatoes
tomatoes
oranges
grapefruit
grapes
broccoli
cucumbers
eggs
butter
milk
celery
blueberries
strawberries
apples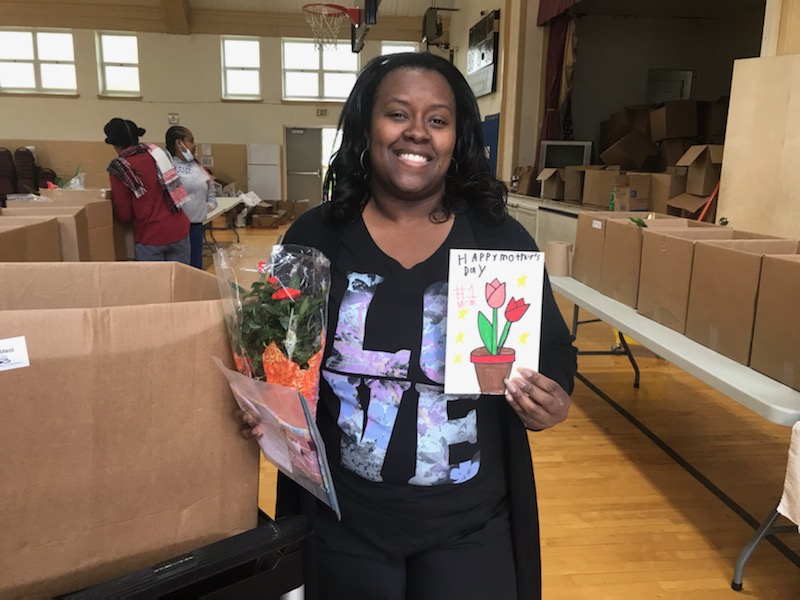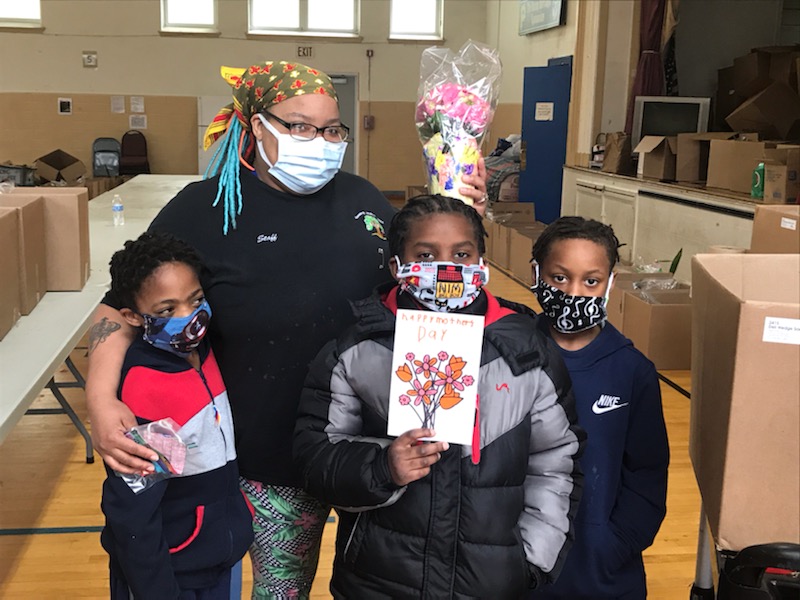 One of our past distribution days happened to land on Mother's Day weekend, so we arranged for each mother who arrived to  pick up a box of produce for their family to be presented a Mother's Day card and plotted plant from The Flower Station in Huntington Valley as a special treat. In addition to the produce boxes and mother's day treats our team was also giving a way cloth face masks. If you would like to donate face masks for this initiative please email Karen Hicks, many Chester residents were grateful for the masks proclaiming they were unable to find any in their area.
Help Support This Initiative
This program will continue to support these Chester families for eight consecutive weeks. One box costs the Foundation $35. Please consider making a donation or even setting up a reoccurring donation to continue to help us provide for these families during these difficult times. We all have enough worries during these times, our next meal should not be one of those concerns.