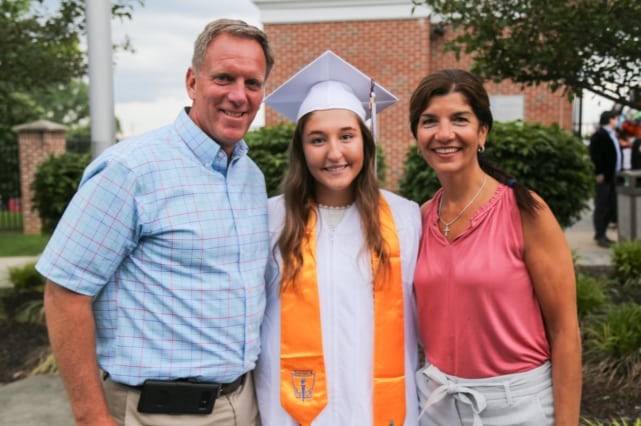 Andrew L. Hicks, Jr. Memorial Scholarship 2018
On June 6, Henderson High School held its Class of 2018 graduation ceremony. The Foundation awarded their 2018 Andrew L. Hicks, Jr. Memorial Scholarship to Corrine Ahrens! This award is a four year gift that totals $10,000 over four years ($2,500 each year for up to four years). Corrine has been heavily involved with the Foundation throughout her high school career. She has volunteered over 400 hours with us, and has demonstrated an undeniable love for the children of the City of Chester and an uncommon enthusiasm for the work of the Foundation. She went above and beyond for us and is very well deserving of the Memorial Scholarship.
Corrine volunteered at many of our Open Events and served as an event leader on a record 5 events in just the past two years! That takes an incredible amount of dedication and hard work on her part. In addition Corrine also served as a Warrior Guide for the past 3 years, as well as an officer the past two years. She has been a wonderful mentor to many young Chester girls and has continued to provide encouragement and advice to her Braves. Corrine also joined us as a camp counselor at Camp Lionheart last year, where her leadership skills continued to flourish.
Through out the years Corrine has selflessly served and has always been willing to help in anyway, no matter how big or small the contribution. Her continued dedication and hard work is why she stood out in the crowd, and is a very deserving recipient for the Andrew L. Hicks, Jr. Memorial Scholarship. Corrine is going on to continue her studies at American University next fall. We wish her all the luck and are so proud of her and hope she continues to serve and be a leader in her community!