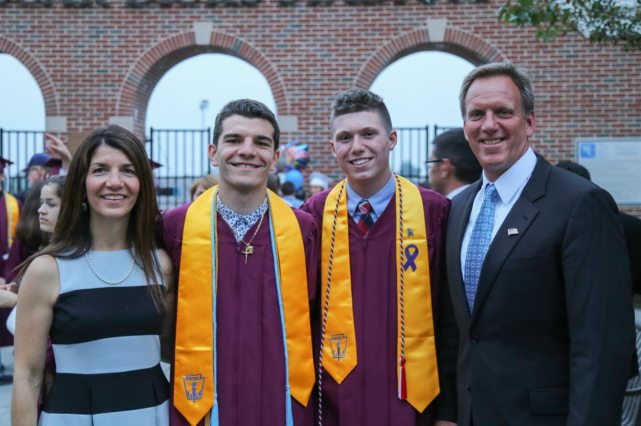 Andrew L. Hicks, Jr. Memorial Scholarship 2017
On June 5, Henderson High School held its 2017 graduation ceremony. The Foundation awarded its 7th annual Andrew L. Hicks, Jr. Memorial Scholarship to Ryan Howe! This award is a four year gift that totals $10,000 over four years ($2,500 each year for up to four years). Ryan has been involved with the Foundation from very early on – even before he was in high school! When Ryan did become a high school student his participation only grew stronger. If he wasn't leading an event or project for the Foundation he was a volunteer and lending support in any way possible. He went out of his way to do things without even being asked, showing maturity very early on and always serving with a heart of gold.
Ryan was involved in Warrior Guides all four years at Henderson, and was an officer his last two. He was always dedicated to his brave and created strong bonds with the Chester children year after year. Ryan also lead by example for his fellow classmates on how to conduct themselves at events and always went above and beyond to make certain that the event was a success and that the Chester children really enjoyed themselves.
In addition, Ryan was a counselor at camp during all 4 of his high school years, lead the Back-to-School Drive as well as our Fall Carnival his senior year, and was a volunteer at our Christmas Toy Drive for many years. We are excited to see Ryan's kind heart flourish as he embarks on his next journey at Pitt's Nursing School this upcoming fall! We know Ryan will continue to serve with the Foundation for years to come and we'll continue to root for his success!