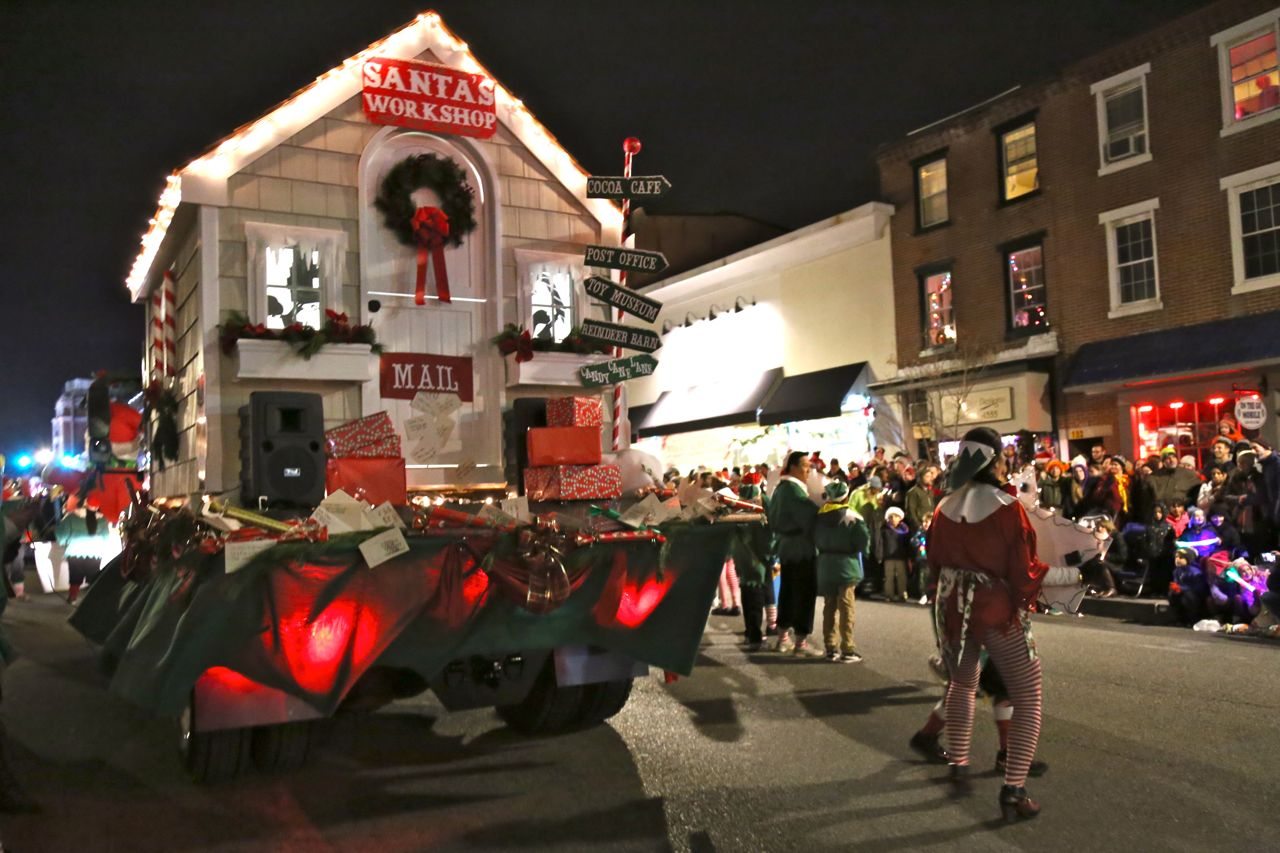 West Chester Christmas Parade 2016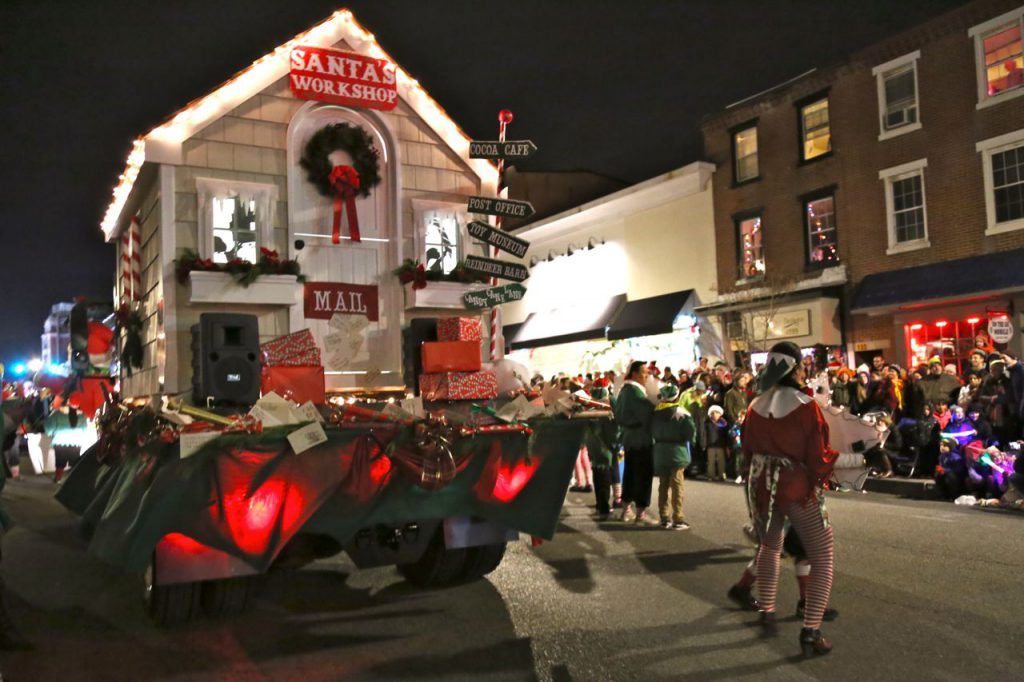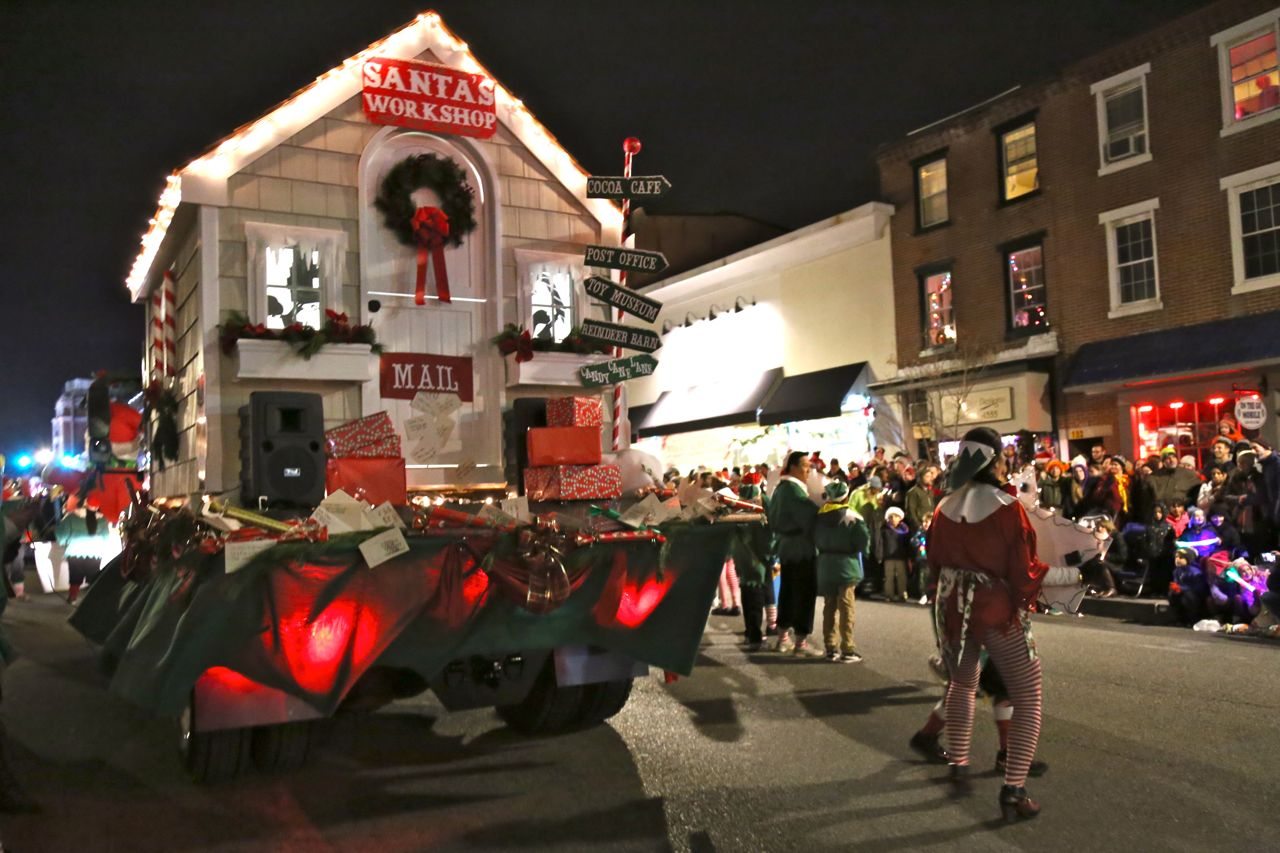 On December 2, a select group from Warrior Guides participated in the 37th Annual West Chester Christmas Parade. Over 40,000 spectators came to West Chester to experience one of the areas largest holiday events. Over 5,000 participants marched through the streets of West Chester, and QVC even broadcasted the event on national television. The Foundation was honored to walk beside "Santa's Workshop", which was the Hazley Builders cottage that was graciously donated to the Foundation to be raffled off. The adorable cottage was magically transformed into Santa's Workshop by the talented mother-daughter duo of Linda and Gina Franz. Linda and Gina, along with a talented group of volunteer sewers, even made everyone their own elf costume to accompany the workshop, and spread the Christmas spirit through West Chester. Every costume was individually detailed, complete with hat, socks, belts and other accessories.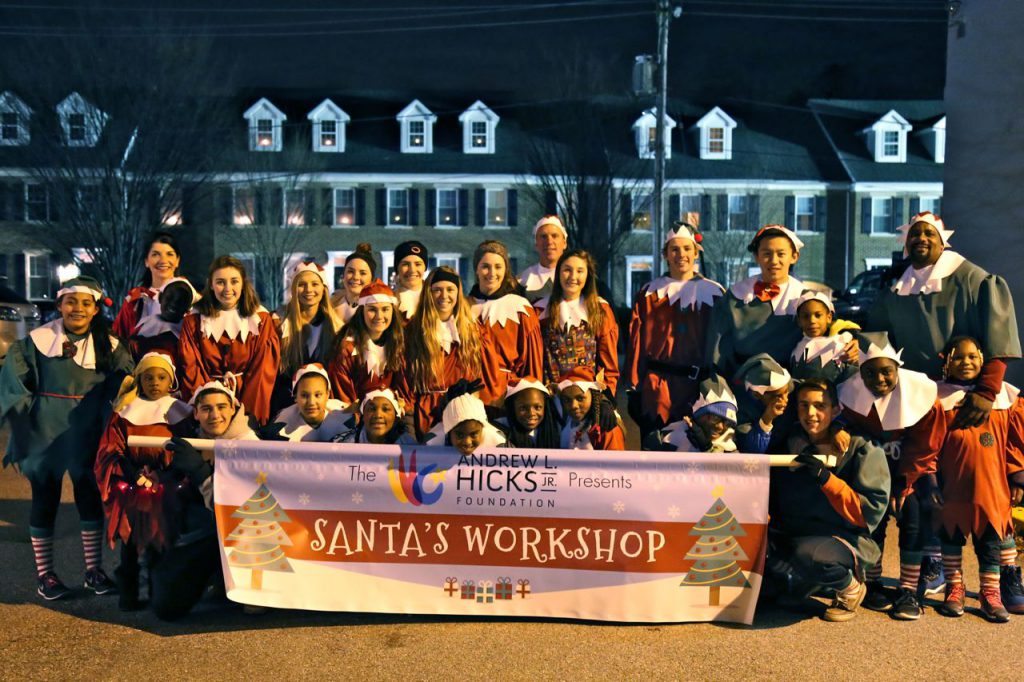 Before the parade, the group gathered for a tailgate of hoagies, chips, cookies and drinks to fuel up for their march. Around 7pm everyone picked out what props they would hold in the Parade, and with Christmas music blaring, everyone got lined up on the street. With all of the beautiful costumes, floats, and bands surrounding, you could feel the excitement in the air!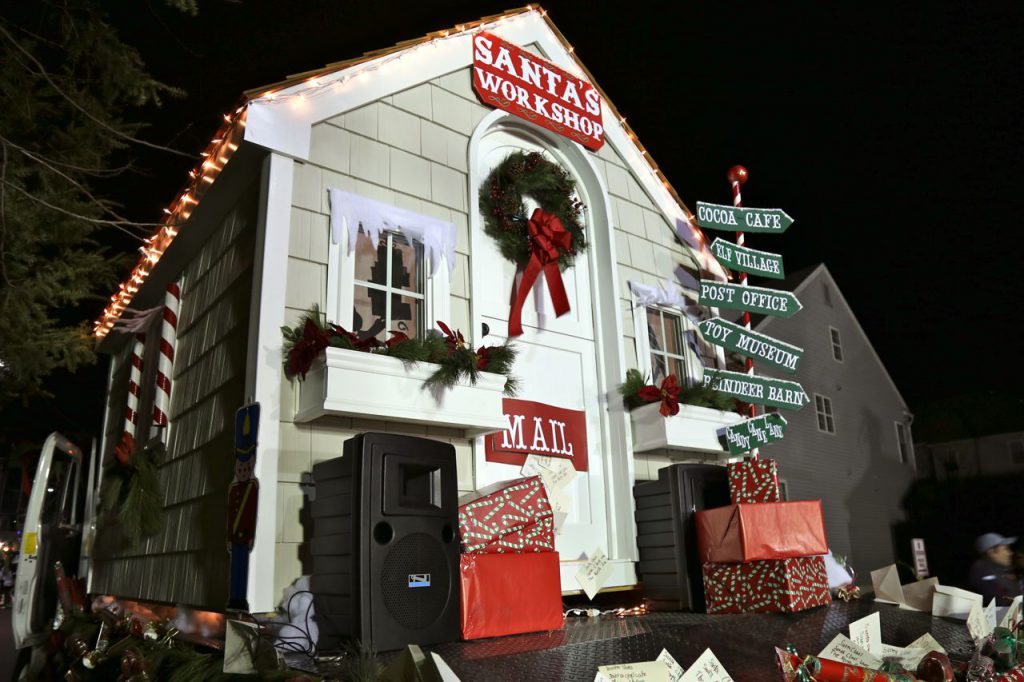 The streets were lined with spectators the entire mile-long parade route and our group danced the entire time! They were waving to parade goers, slapping small children's hands, and spreading holiday cheer! But along with that they were also spreading the mission of the Foundation. While the theme was Santa's workshop, and with Hazley Builders as our sponsor,  the group had the opportunity to demonstrate the different creations the Foundation "builds" in their metaphorical workshop from "sewing relationships", "leveling the playing field", "building friendships", "painting smiles", and "cutting out stereotypes".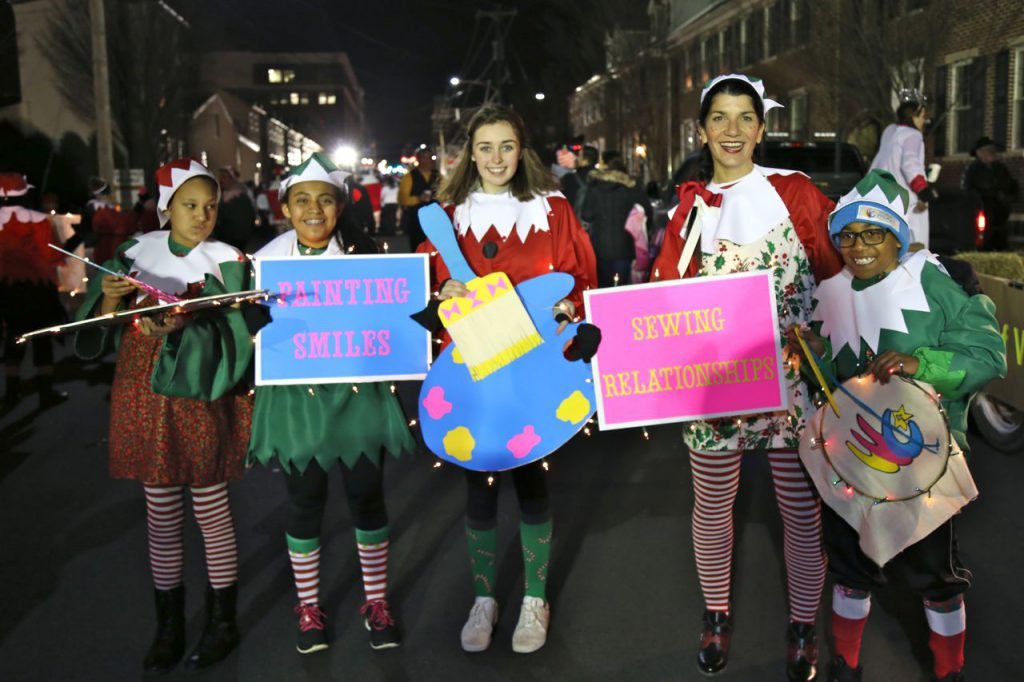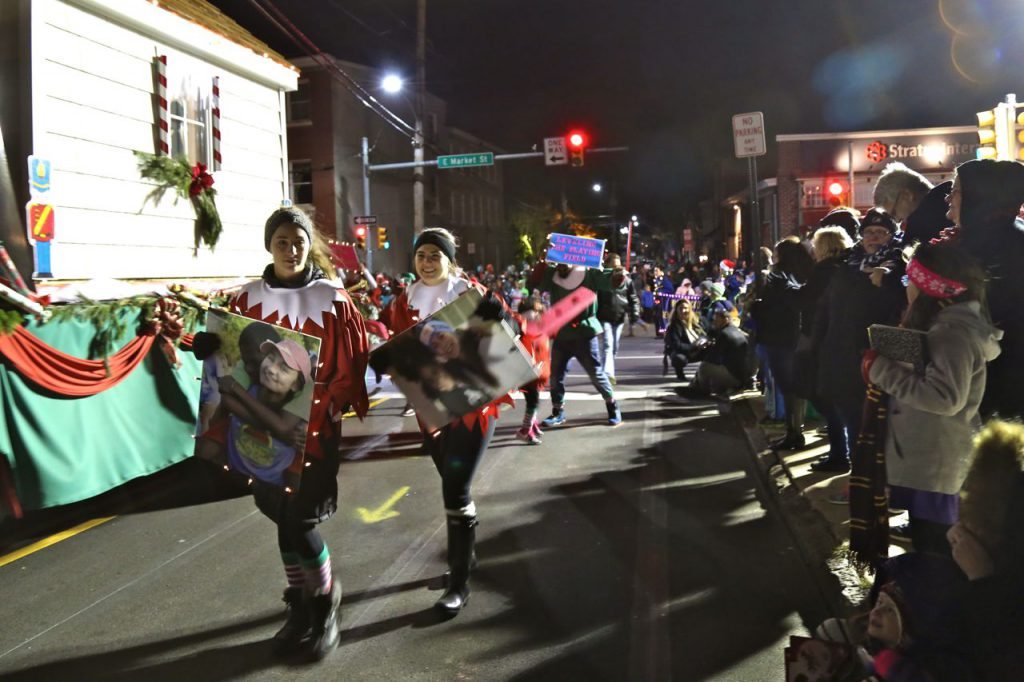 The float was driven by Michael Hazley (Buddy the Elf) and co-piloted by his younger brother, Chris (both pictured below). The Foundation is so grateful to the entire Hazley Family for partnering with us on this amazing project. It was a joy for the Chester kids and the HHS kids to participate in the Parade, and brought attention to the mission of the Foundation. In addition, the cottage was raffled off the following day. Tracy Worrell was the lucky winner! 189 tickets were sold, raising $3,780 for the Foundation!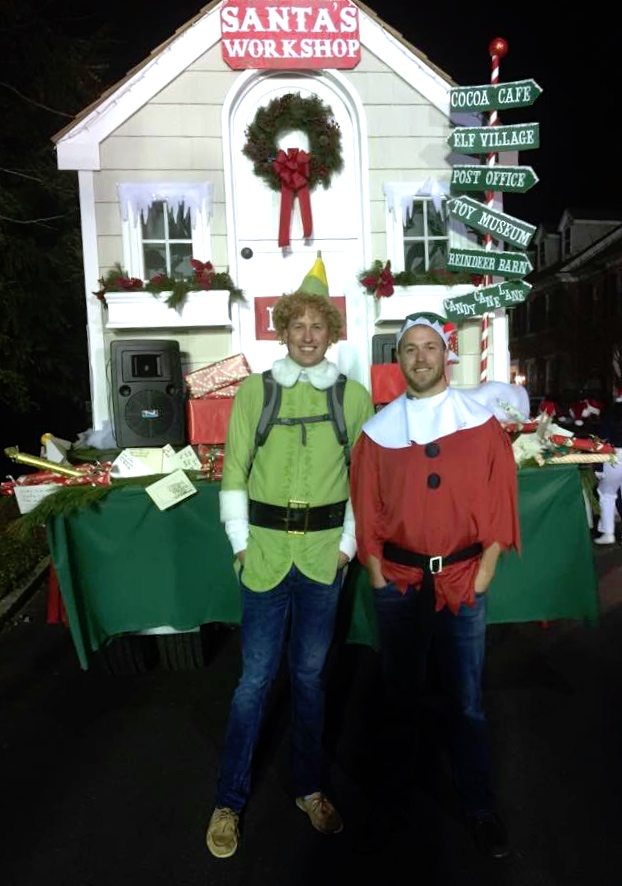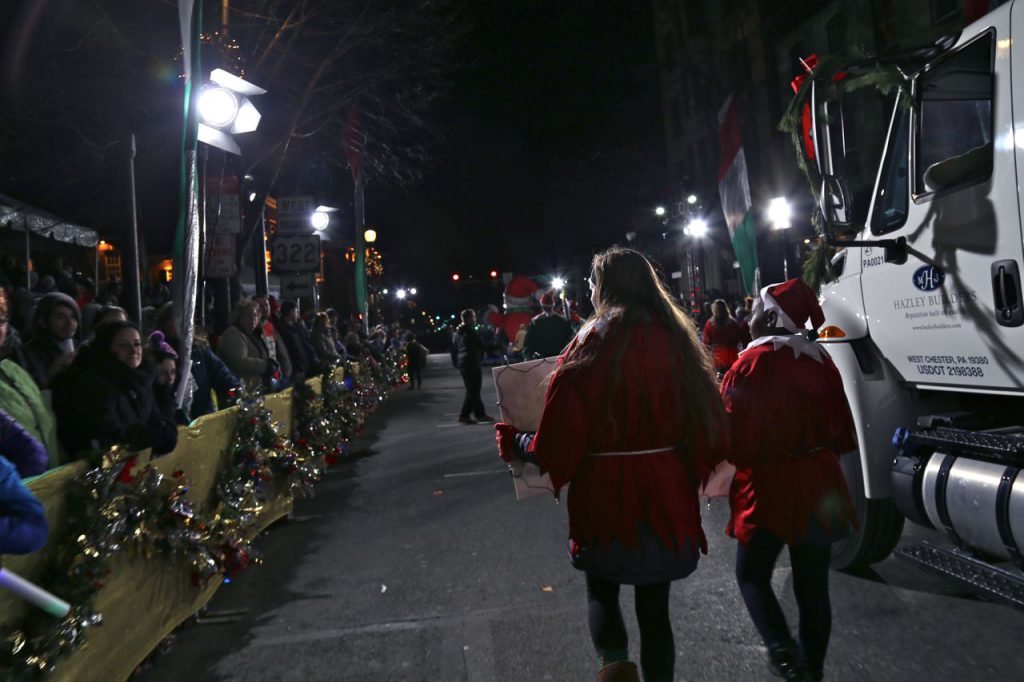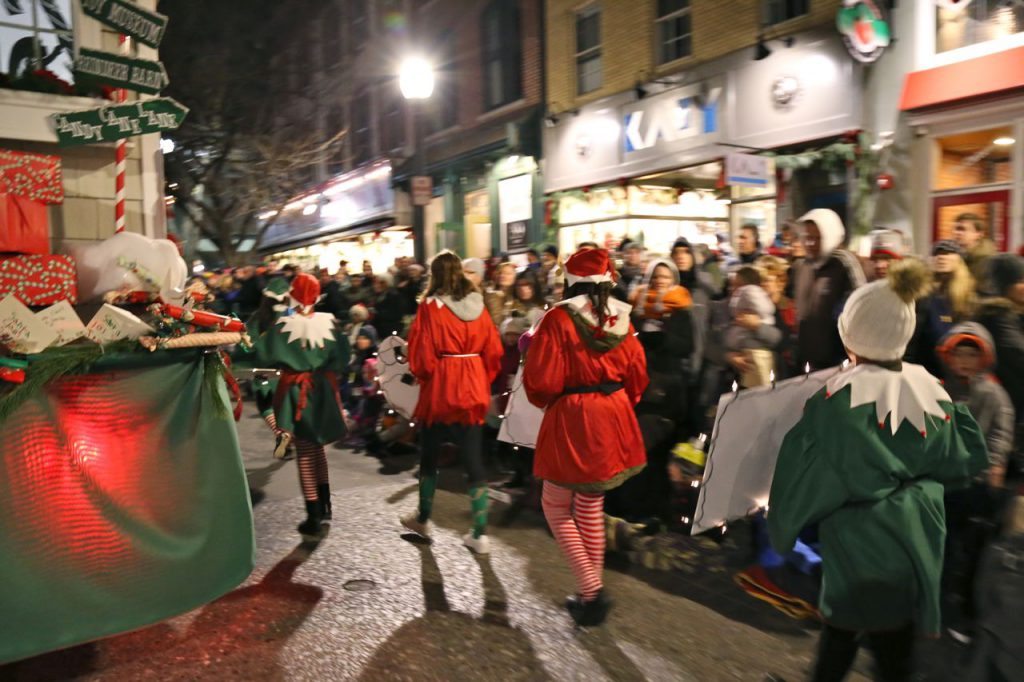 It was a wonderful opportunity for the Foundation to have the privilege to participate in the Parade for the first time and be involved in such a treasure to the town of West Chester. There were many groups who helped make the event possible and we could not be more thankful and blessed for the event going off with out a hitch. After our parade loop was made, every participant was smiling and so thrilled to have been a part of it; it truly was a magical night!
Special Thanks:
Hazley Builders
Linda and Gina Franz
Felicia and Kevin Meakim, The Flower Shop
Tony Stancato, StanAb
Kris Brightbill, Turning Tide Transitions
Gary Siano, Guided Wealth Management
Sally Sherry and Cindee White
Claudia King, Raelene Collins, Carol Reisinger, and Emma Ward
St. Simon and Jude 6th Graders