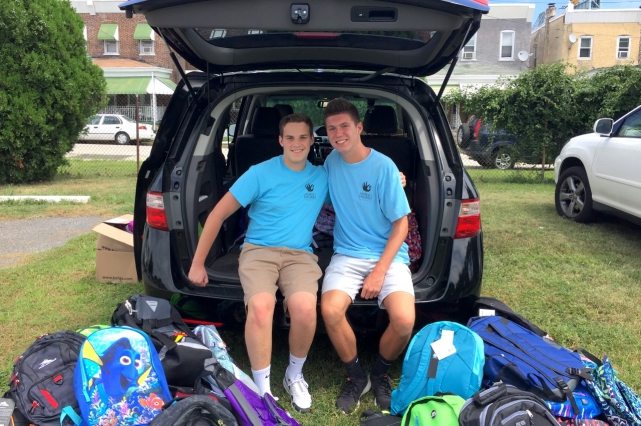 School Supplies Drive 2016
Sunday, August 21 was the 11th Annual Chester Community Fair, where Henderson High School junior Jake Drap (left) and Henderson senior Ryan Howe (right) were able to pass out the 197 book bags and school supplies they worked all summer to collect. They coordinated this effort beginning in June and set up and maintained nine different drop-off locations, at homes and area businesses.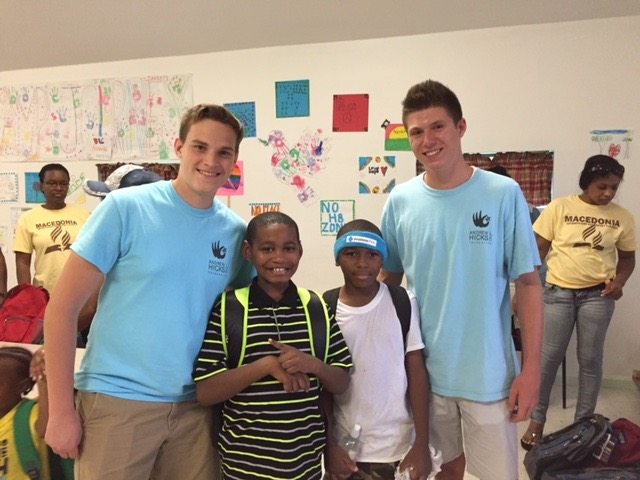 Thanks to so many of you who dropped off supplies, these boys had their work cut out for them organizing, sorting and then stuffing the back packs with various supplies. It was worth it though as several families lined up early (even in the rain!) to get their kids ready for school. The sense of pride and dignity that can come from a simple back pack will help start these Chester kids out strong for this 2016/2017 school year!
New this year was the opportunity for the Andrew L. Hicks, Jr. Foundation to have a table with some other local Chester vendors to meet some of the families and explain some more about the Foundation's mission and programs. The kids LOVED coming over and showing us their new book bags! And we can't wait to see how they'll use them this year.
SPECIAL THANKS:
Blane Stoddart
The Better Living Center
Macedonia Seventh-day Adventist Church of Chester
Jen Drap
Our corporate drop off locations:
Disc Hounds next to Rita's in West Chester
Dairy Queen in West Chester
Salon 7 on Boot Road
Palace Bowling & Entertainment Center
West Chester Area Senior Center
Allstate, Lisa Wicka – she matched every donation!