RISE Camp 2016

August 7th – August 11th, 2016 was the annual RISE Camp. A new class gets added each year; this year at camp there were 64 teens that made up three classes: RISE14, RISE15 and RISE16. While this camp is still geared towards fun, these older teens learn more about themselves and about their peers throughout the week.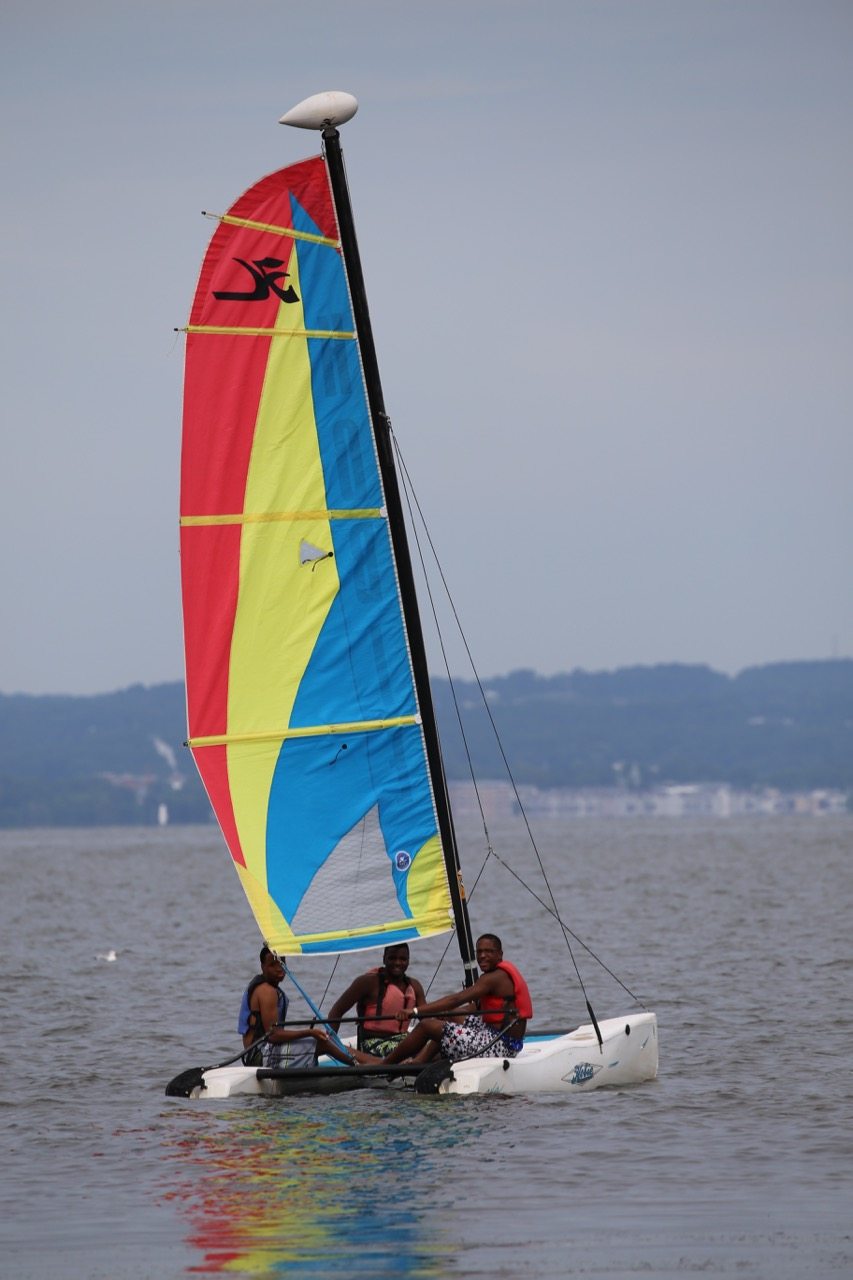 The three classes were on a rotating daily schedule. One of the days consisted of tubing and sailing, followed by a hike out to the Chesapeake Wilderness Institute (CWI), which is a remote campsite. This is where they had dinner and they got to spend the night together in canvas tents. They learned some survival skills and were educated on what was edible (and what wasn't!) in the wilderness where they stayed.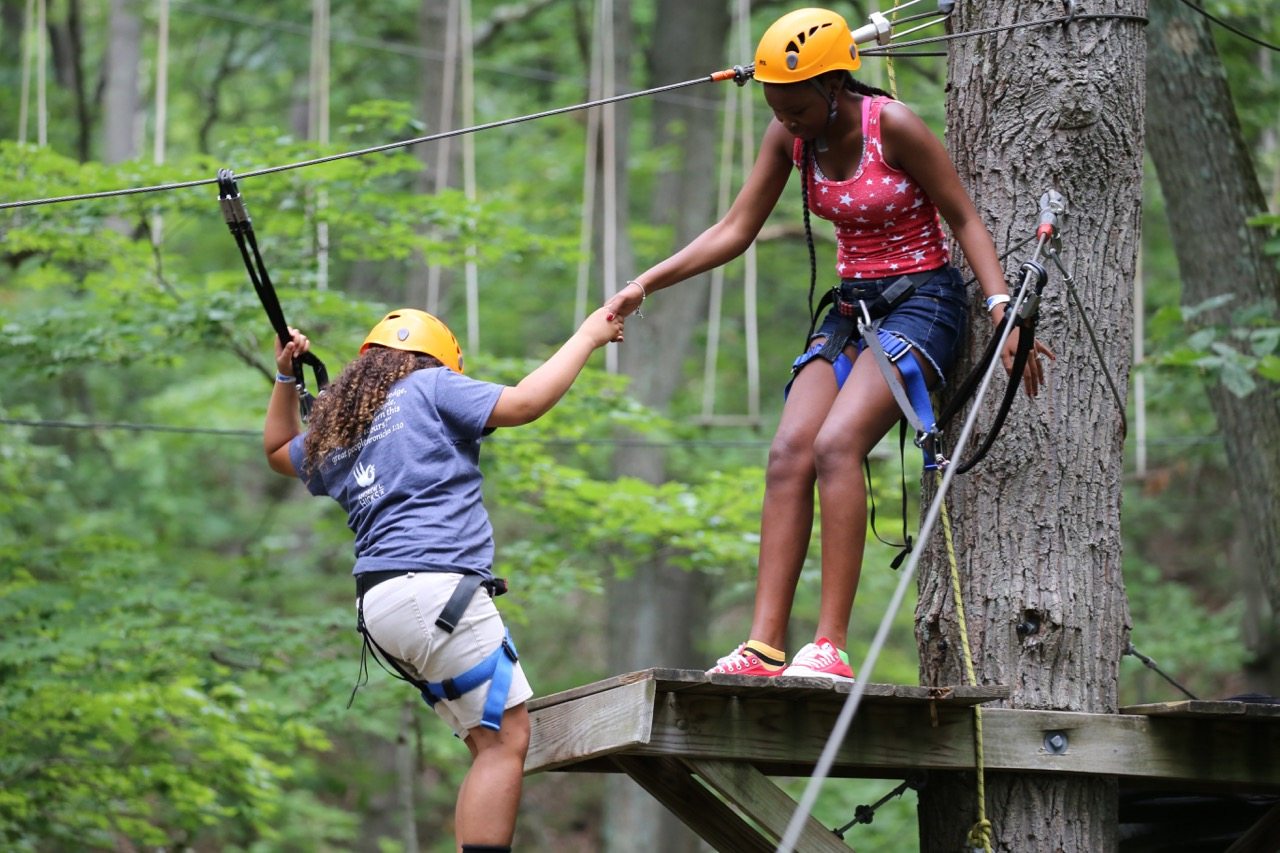 Another day, a class would either hike or boat out to the White Banks, where they had a picnic lunch on the beach. This is more about the journey than the destination, although the beach lunch was pretty cool! Finally, there was a day that included snorkeling and plenty of adventures: ropes course, zip line, three-man swing and rock climbing.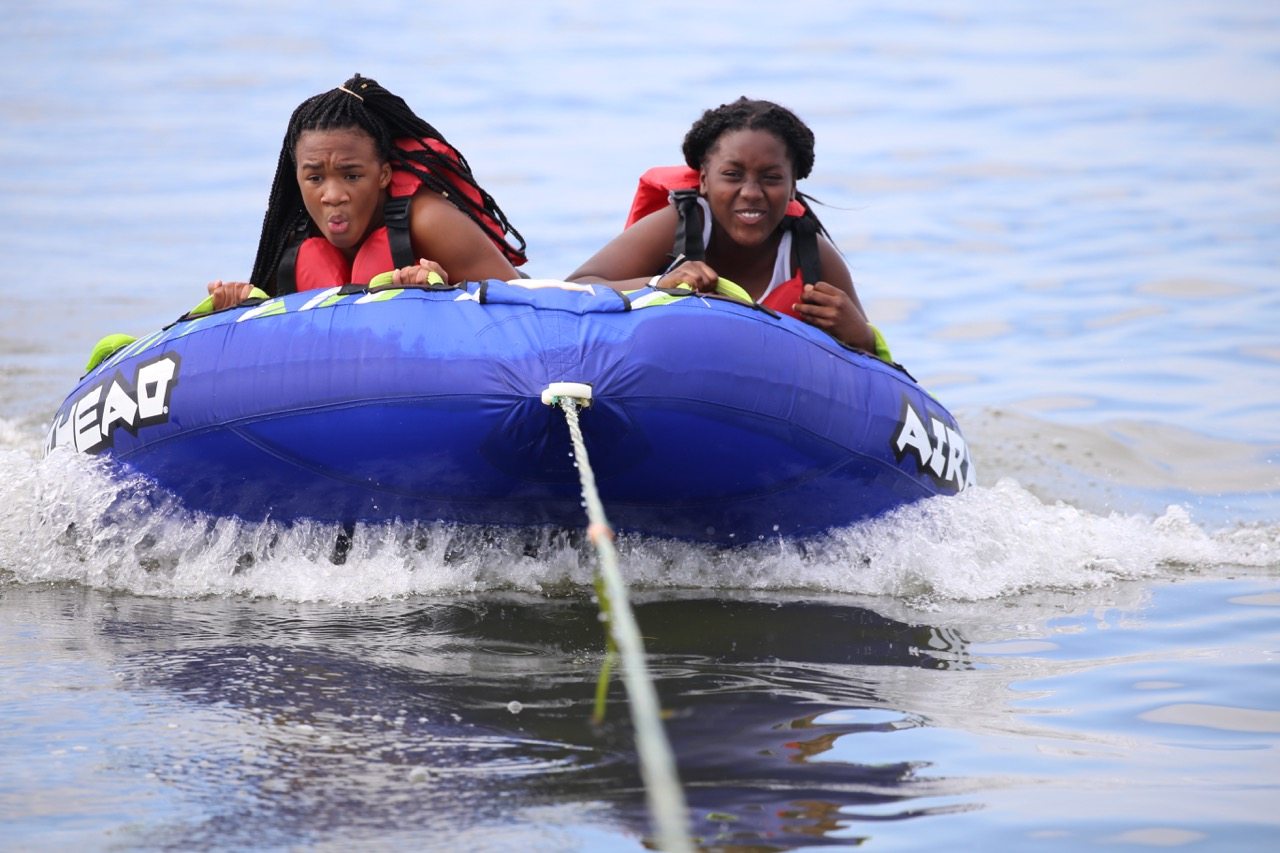 While each class took turns doing those activities, all three classes came together at least once a day. They needed to rehearse their RISE group project – a flash mob that was performed in front of the Camp Paradise campers on the final day of camp. This was such a good activity to help encourage kids to break out of their shells a little more and it also helped them see what working together could produce. The flash mob was a hit as the Camp Paradise campers jumped right up with the RISE teens and danced with them!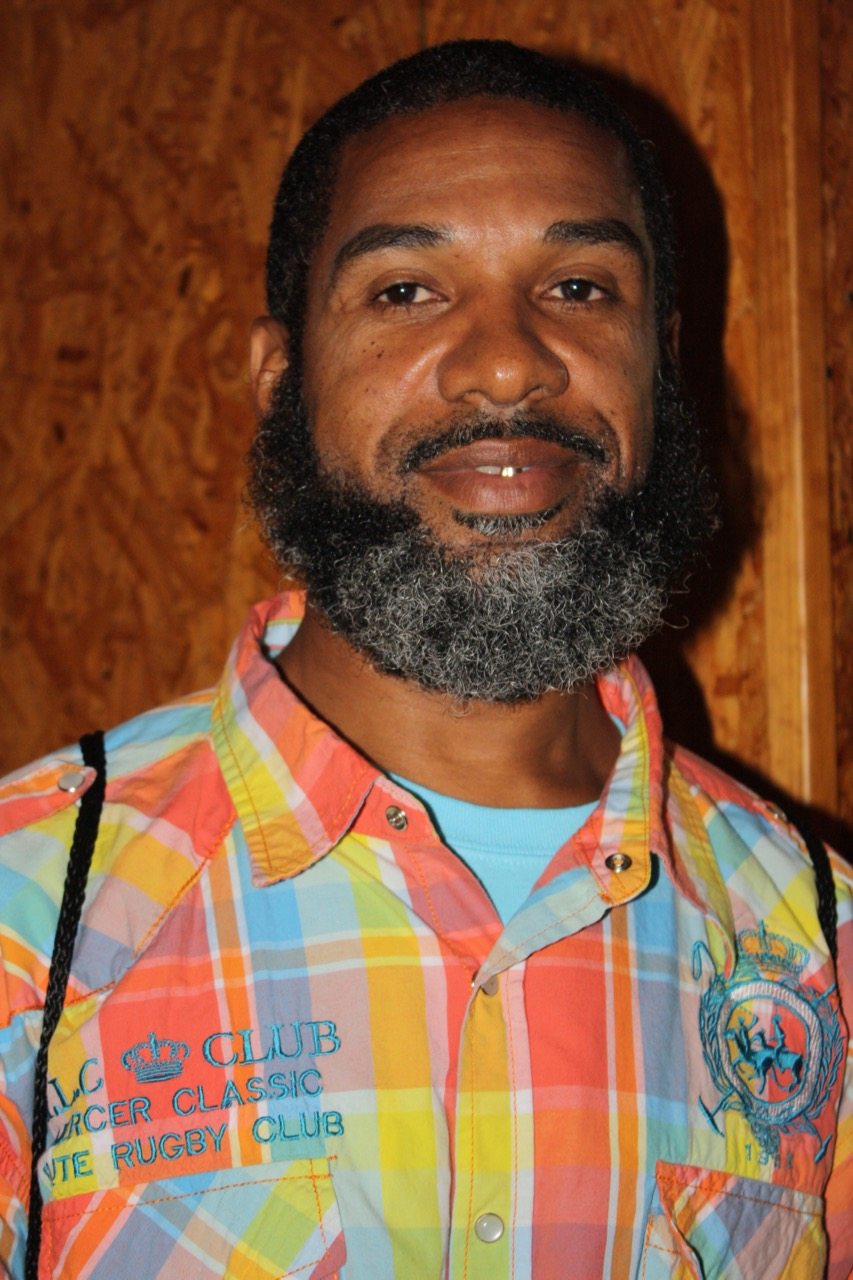 They also came together along with the Camp Paradise campers to hear guest speakers. Mr. Emmanuel Gilbert and Mr. Blane Stoddart shared their stories, struggles and experiences of growing up in the Chester community. The RISE group was treated to another testimonial from Mr. Tamu Garrett (pictured above). Mr. Garrett spoke about how his son was stuck by a stray bullet in 2010 in Chester that left him paralyzed from the neck down. You could have heard a pin drop as the students took in every word Mr. Garrett shared about the consequences of violence, the struggle to keep faith in the face of an impossible situation and the hope he sees in the youth of Chester today.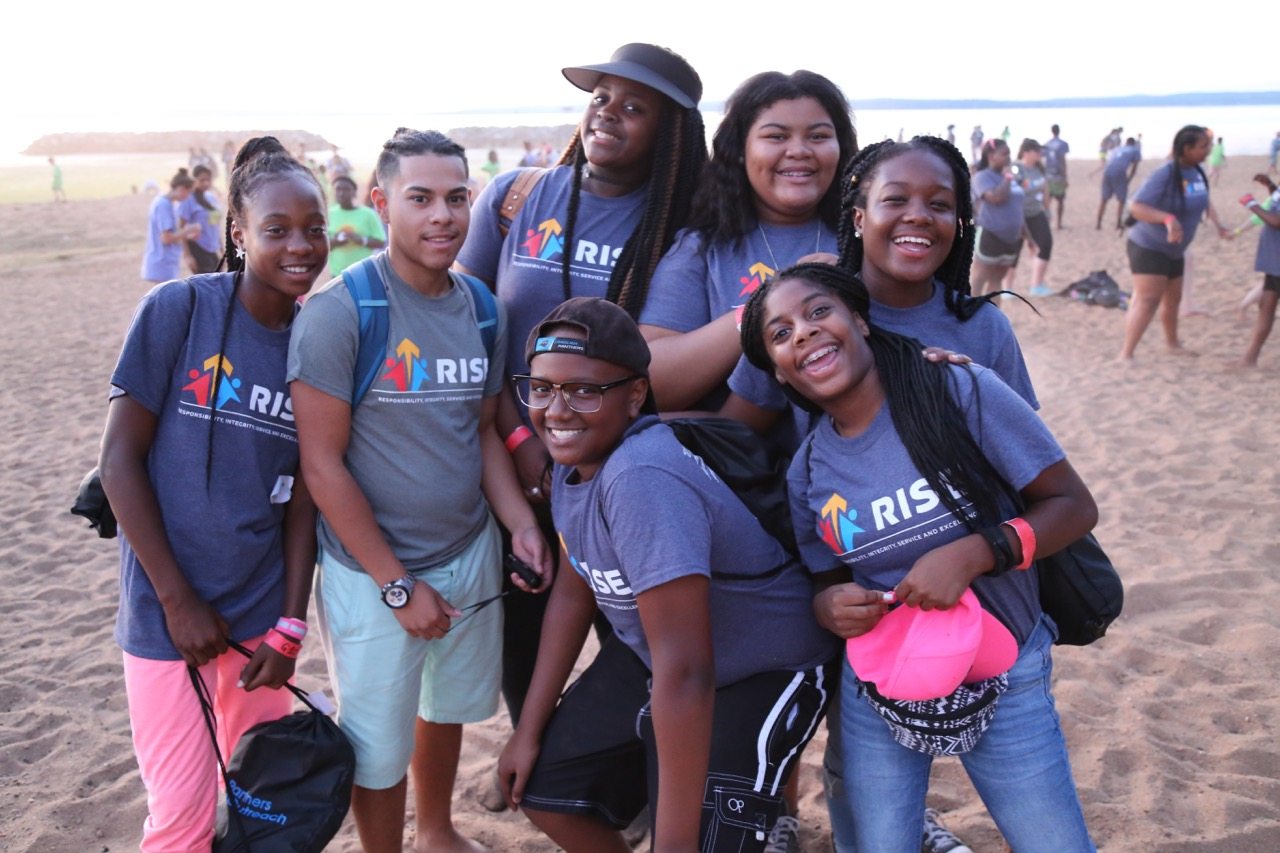 Overall this was a great week for each individual RISE class and the RISE program as a whole! It's the perfect segue into the upcoming school year, where these kids will meet once a week to continue to RISE in Responsibility, Integrity, Service and Excellence.
SPECIAL THANKS:
AGF Manufacturing
Chester Charter School for the Arts
Mr. Emmanuel Gilbert
Green Street Grill
Krapf Bus Company
Landmark Americana
NorthBay
Partners in Outreach
Sam's Club
Mr. Blane Stoddart
Tuttle Marketing
Wegmans
The Zrebiec Family
The many of you who sponsored campers!
For more photos, visit our Facebook page HERE!
To see pictures taken of Camp Paradise and RISE Camp by NorthBay, click HERE!