Camp Paradise 2016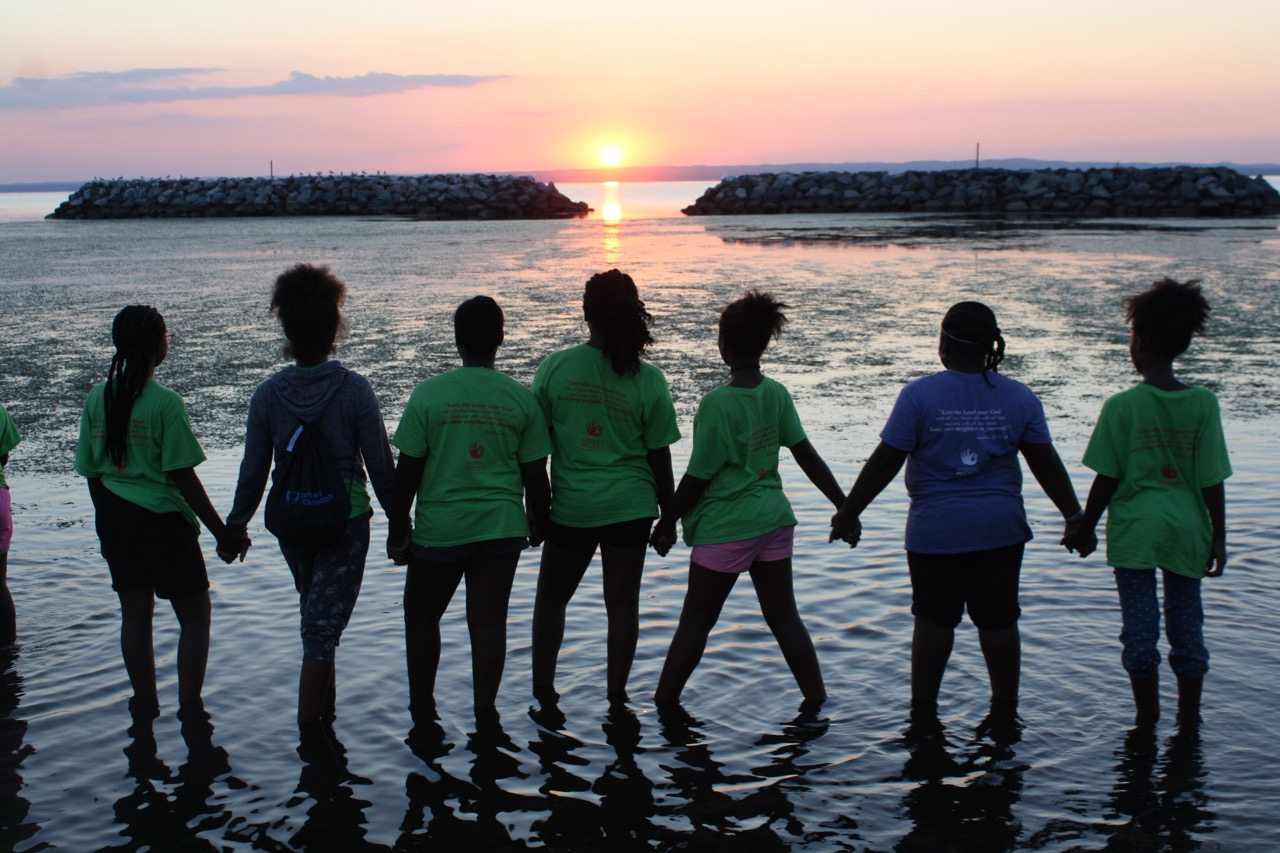 From Sunday, August 7th through Thursday, August 11th, 104 elementary school campers from Chester along with 36 high school/college Counselors and 13 Adult Chaperones enjoyed the 6th Annual Camp Paradise at NorthBay in North East, MD! The schedule was packed with fun adventures that required everyone to try new things and make new friendships.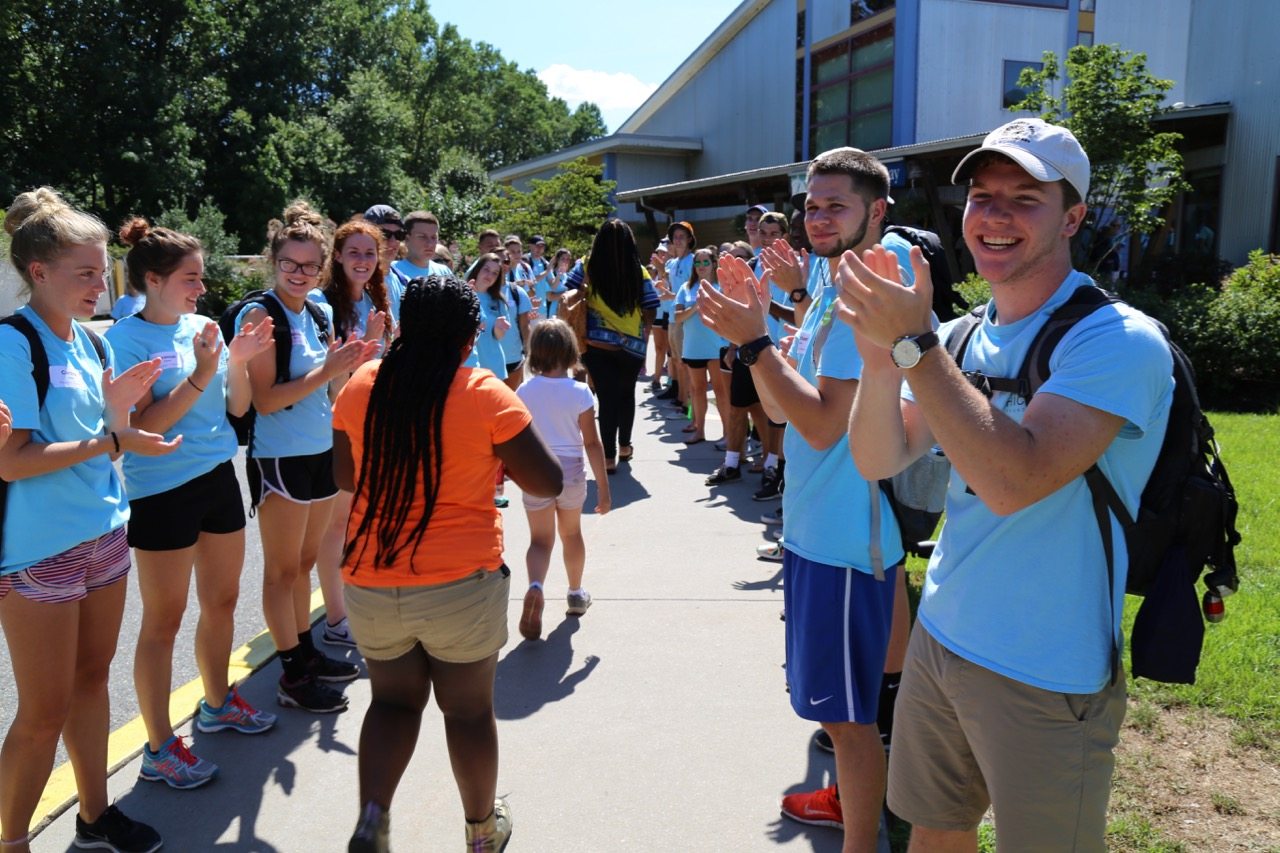 On Sunday, the Counselors and Chaperones arrived early to make sure everything was just right for the arrival of the campers. As kid after kid came through the high five line, it was clear that they were there to have FUN!! Everyone got settled into their cabins and then headed off for their swim tests and games in the gym. After dinner, the kids got the opportunity to hear from Chester resident and small business owner Mr. Emmanuel Gilbert, who spoke about the consequences of making bad decisions and how hard it can be turn things around, but then encouraged the campers to take the high road and stay on the straight and narrow path.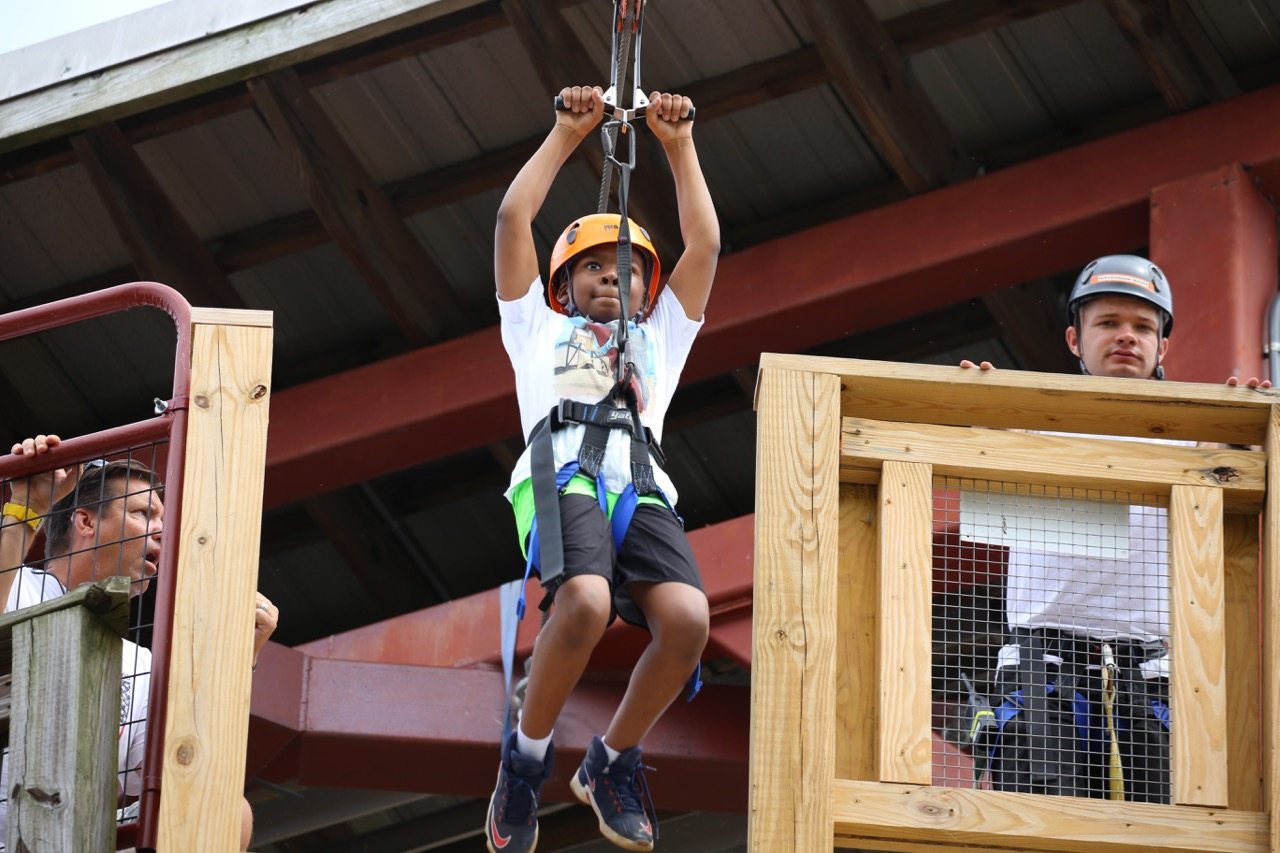 On Monday morning, the boys took turns on the zip line, the three-man adventure swing, and rock climbing while the girls spent their time on the ropes courses. These challenges were met head on and the sense of accomplishment the campers felt was contagious! After lunch, the boys got to hike, work on some art projects, play some sports and then they were off to the pool while the girls explored the Wetlands, the Bay Grass area and went digging for clams. After that, everyone met in the Theater for NorthBay Live – a fun time of skits and games. Once campers and counselors/chaperones alike refueled at dinner, they were off playing Capture the Flag and Nookum. The first full day ended with a dance party and bonfire on the beach. It was a FANTASTIC day!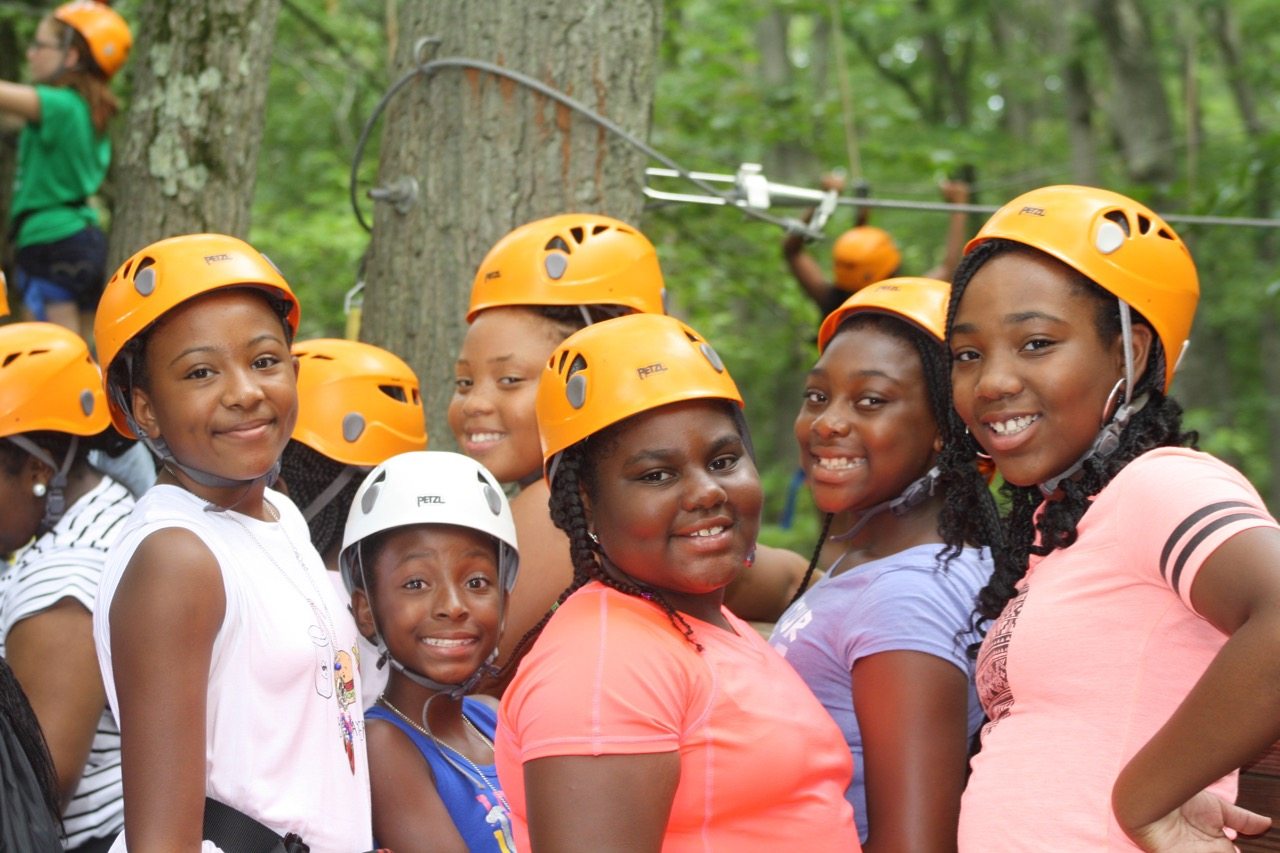 Tuesday's adventures were the same, but the boys and girls switched so by the end of the day, everyone had the opportunity to go zip lining, swing in the three-man swing, go rock climbing, tackle the ropes course, do arts and crafts, hike, play sports, dig for clams and learn about the Wetlands and Bay Grass. Again, great bravery was shown by all the campers who really put themselves out there to try new things – what camp is all about!
Wednesday was a particularly hot day, so in the morning, all campers were able to get some refreshing time in at the pool. They also were able to take the kayaks out into the Chesapeake Bay and enjoy a boat ride on "Miss Nancy." After lunch, some participated in a beach walk and a scavenger hunt – which lead the campers all over the large NorthBay camp. A few even learned some cool "survival" tricks while out on the trails. But by far, the highlight of Wednesday were the Cabin Olympics!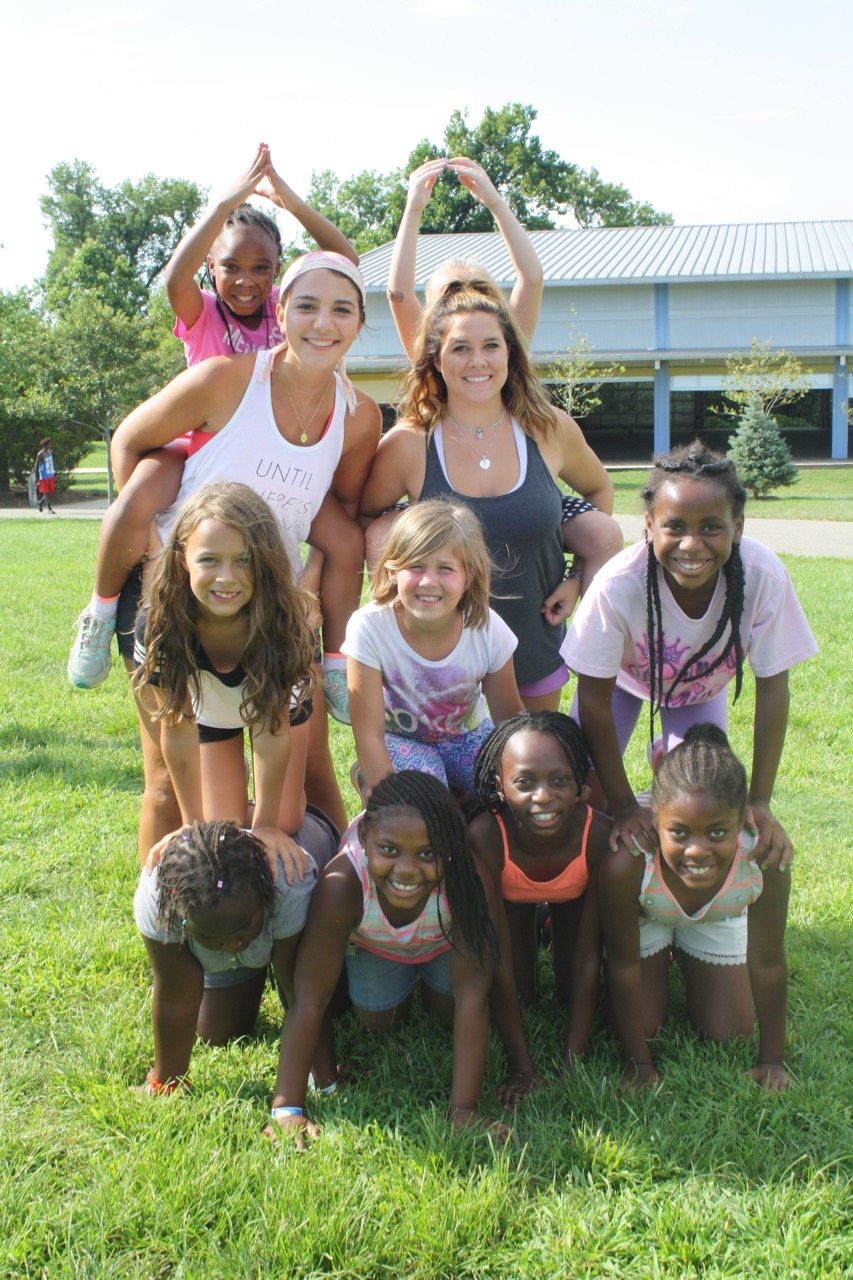 In honor of the Summer Olympics that were happening at the same time in Rio, each cabin became a country. There were numerous challenges that helped bring the cabins even closer together. They had to create their cabin/country flag, participate in the hilarious clothing race, a super-competitive piggy back race, a pyramid building contest, Camp Paradise's own version of a scavenger hunt, and a fruit eating contest that included a blueberry, cherry, kiwi, lime, clementine, guava, lemon, plum, apple, peach, date, pear, and a quarter of a watermelon! Each person in the cabin – counselors and chaperones included – had to eat one of the pieces until they were all gone before the next person in the cabin could tackle their chosen piece of fruit. The most overheard question at dinner was, "which piece of fruit did you eat?!"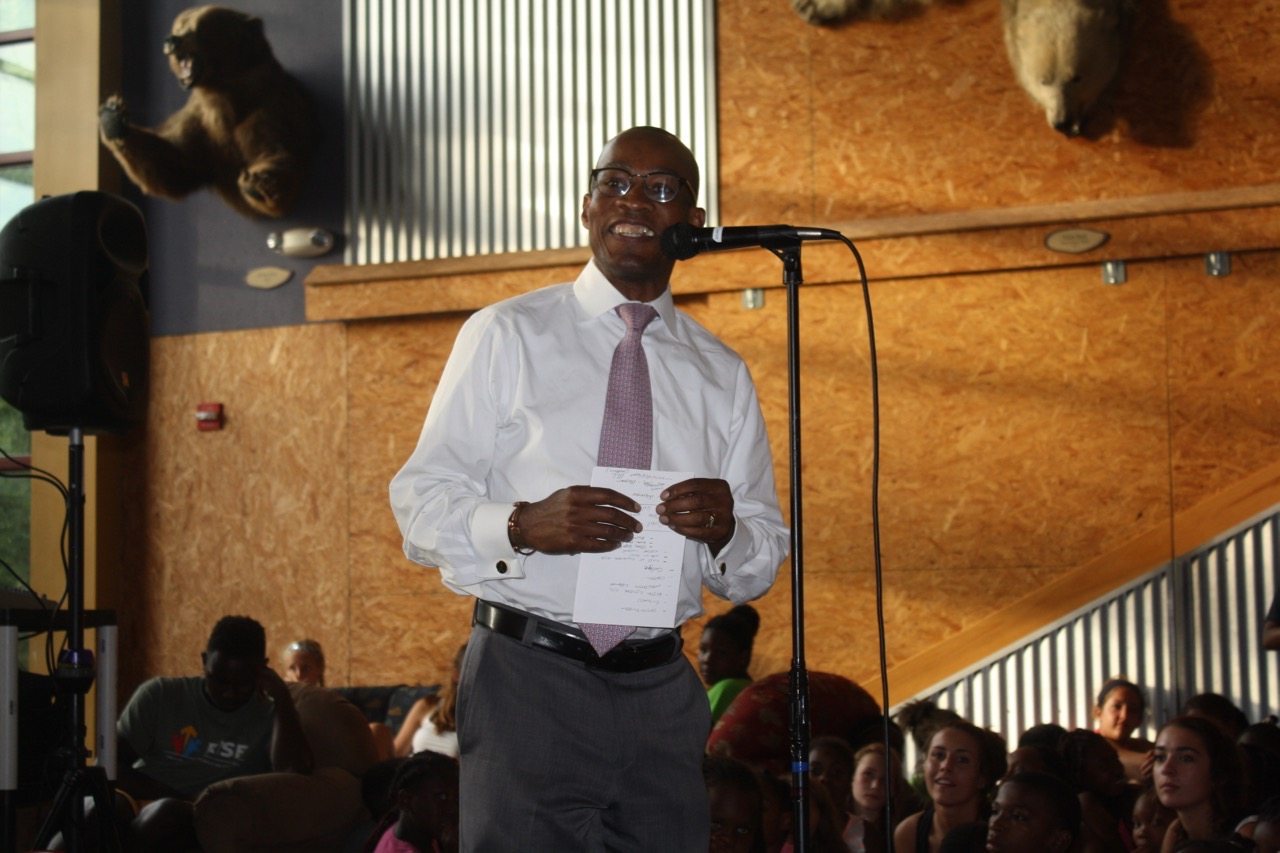 After dinner, campers heard from another guest speaker: Mr. Blane Stoddart, President and CEO of BFW Group, a construction project management company. Mr. Stoddart is also incredibly influential in the City of Chester working alongside his church, The Macedonia Seventh Day Adventist Church, with the Better Living Center. The kids were all challenged to think seriously about what their future could hold in terms of their careers. Then it was time for one more fun dance party on the beach followed by a movie night in the Dining Hall, where everyone enjoyed Zootopia and some movie candy to go along with it.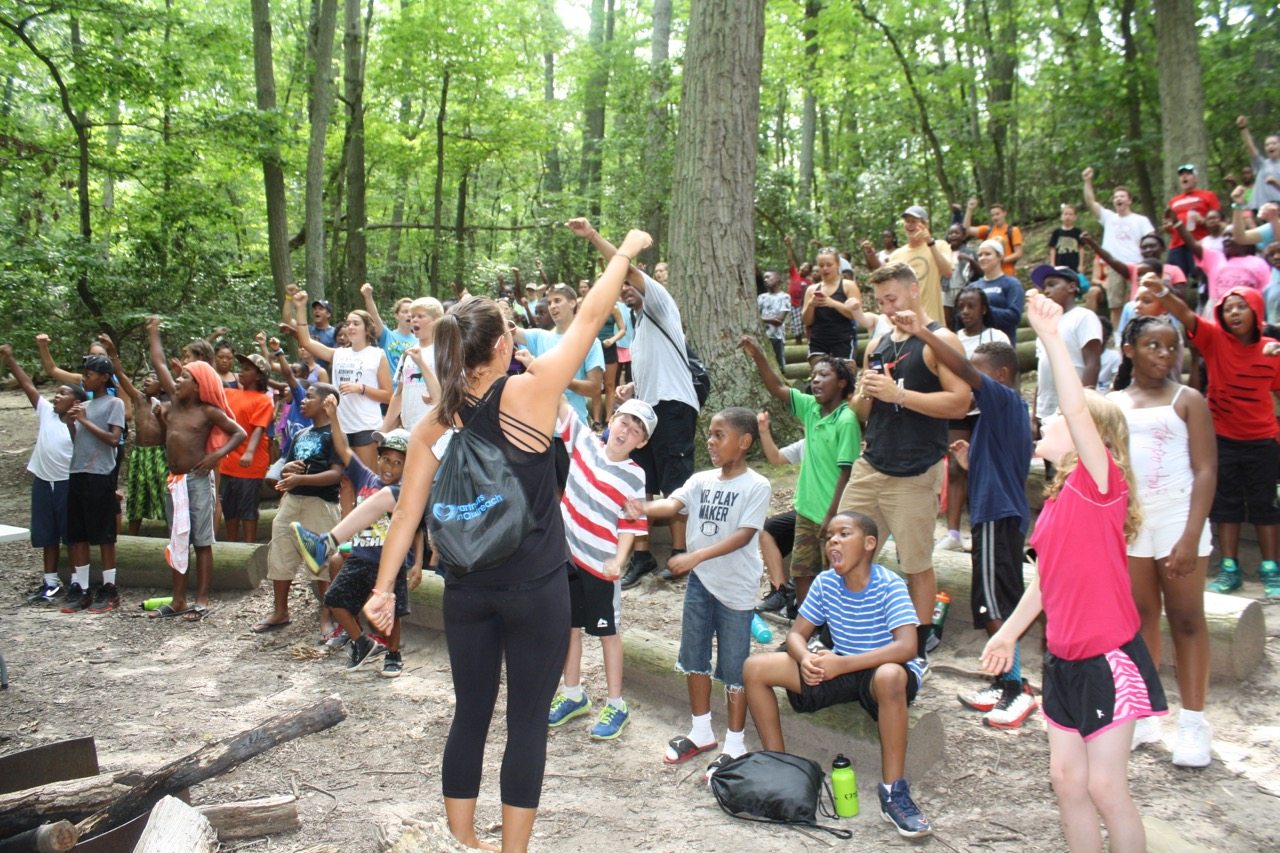 On Thursday, the final day of camp, it was all about the campers. After hiking to the beautiful Amphitheatre, a few talented Counselors led everyone in some camp and worship songs. Then the Counselors and Chaperones handed out awards for every member of camp. Awards ranged from "Sweetest Camper" to "Best Dancer" and yes, even "Best Watermelon Eater"! After lunch, the spotlight remained on the campers as they bravely put on a talent show. We saw dancers, rappers, instrumentalists, gymnasts, singers, hula-hoopers and more! It was obvious that a huge sense of camaraderie had built up between the campers, as everyone was so encouraging and thoroughly enjoyed the talents all had to offer.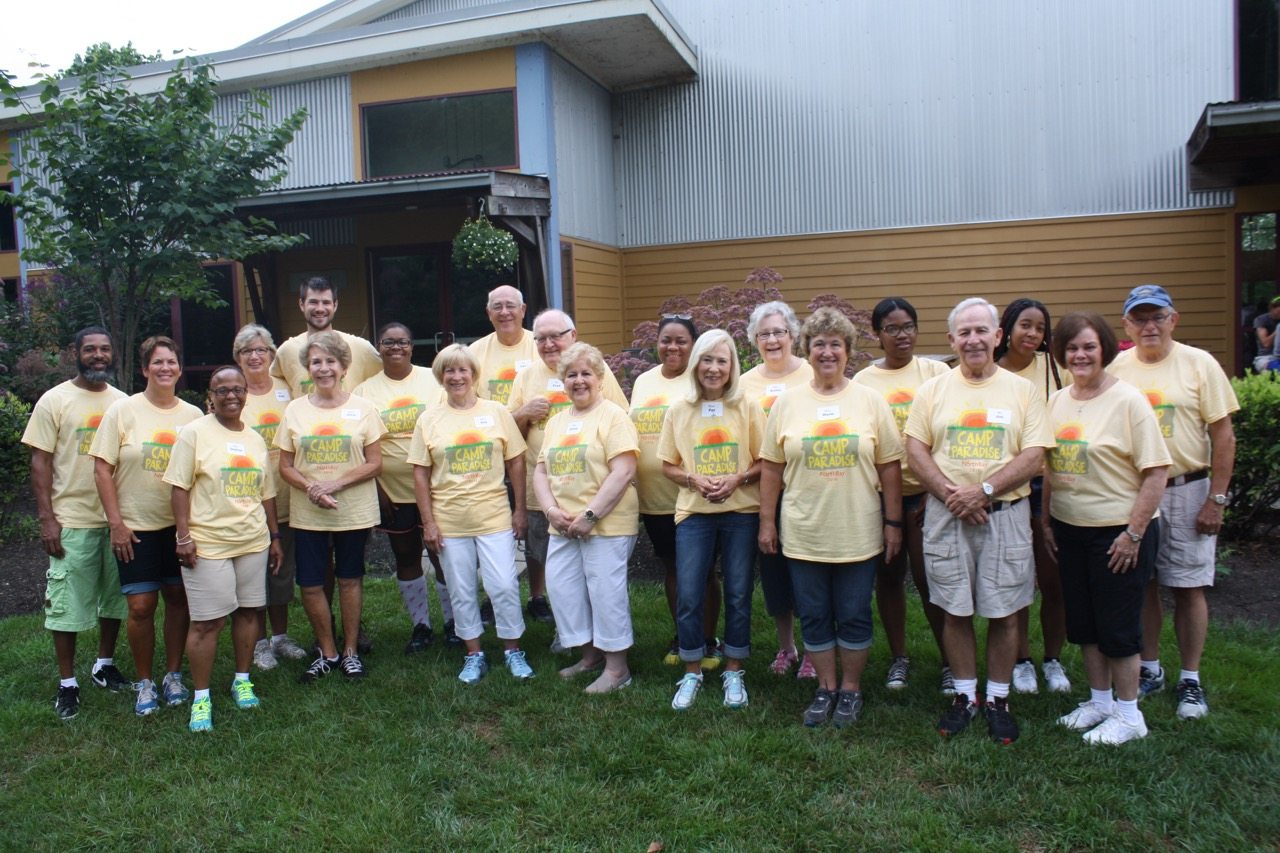 Before anyone realized it, it was time to head back to Chester. It's so hard to believe another year of camp is over! But, as in years past, this camp would not have been half as good if it weren't for the incredible Chaperones, Counselors, and KITCHEN CREW!! There were twenty volunteers this year who set up, served and cleaned up after every meal! THANK YOU! A special THANK YOU also goes to all of the nurses who volunteered their time to make sure all campers were healthy: Denise Dill, LPN, Elaine Fuguet, RN, Christy Acosta, RN, Claire Swarts, RN, Joy Donald, RN, Terry Boate, RN, and Alta Lane, RN. THANK YOU!! Last but not least, a THANK YOU goes to Camp Paradise's photographer, Heather Smith.

SPECIAL THANKS:
AGF Manufacturing
Chester Charter School for the Arts
Mr. Emmanuel Gilbert
Green Street Grill
Krapf Bus Company
Landmark Americana
NorthBay
Partners in Outreach
Sam's Club
Mr. Blane Stoddart
Tuttle Marketing
Wegmans
The Zrebiec Family
The many of you who sponsored campers!
For more photos, visit our Facebook page HERE!
To see pictures taken of Camp Paradise and RISE Camp by NorthBay, click HERE!
To watch Camp Paradise in action in a video done by NorthBay, click HERE!