Andrew L. Hicks, Jr. Memorial Golf Outing 5/23/16
Monday, May 23 marked the 5th Annual Andrew L. Hicks, Jr. Memorial Golf Outing. This event raises money for the upcoming Camp Paradise and RISE Camp at NorthBay that will run from August 7 – August 11. We were able to raise about $15,000 this year! While the exact amount is still being calculated, there is no doubt that without this superb event, camp simply would not be possible. The Foundation is so thankful to John and Debbie Goebel, the Golf Outing committee, our Premium Sponsor Bob DiGiacomo, UBS Financial Services and the 102 golfers who came out to support our work in the City of Chester.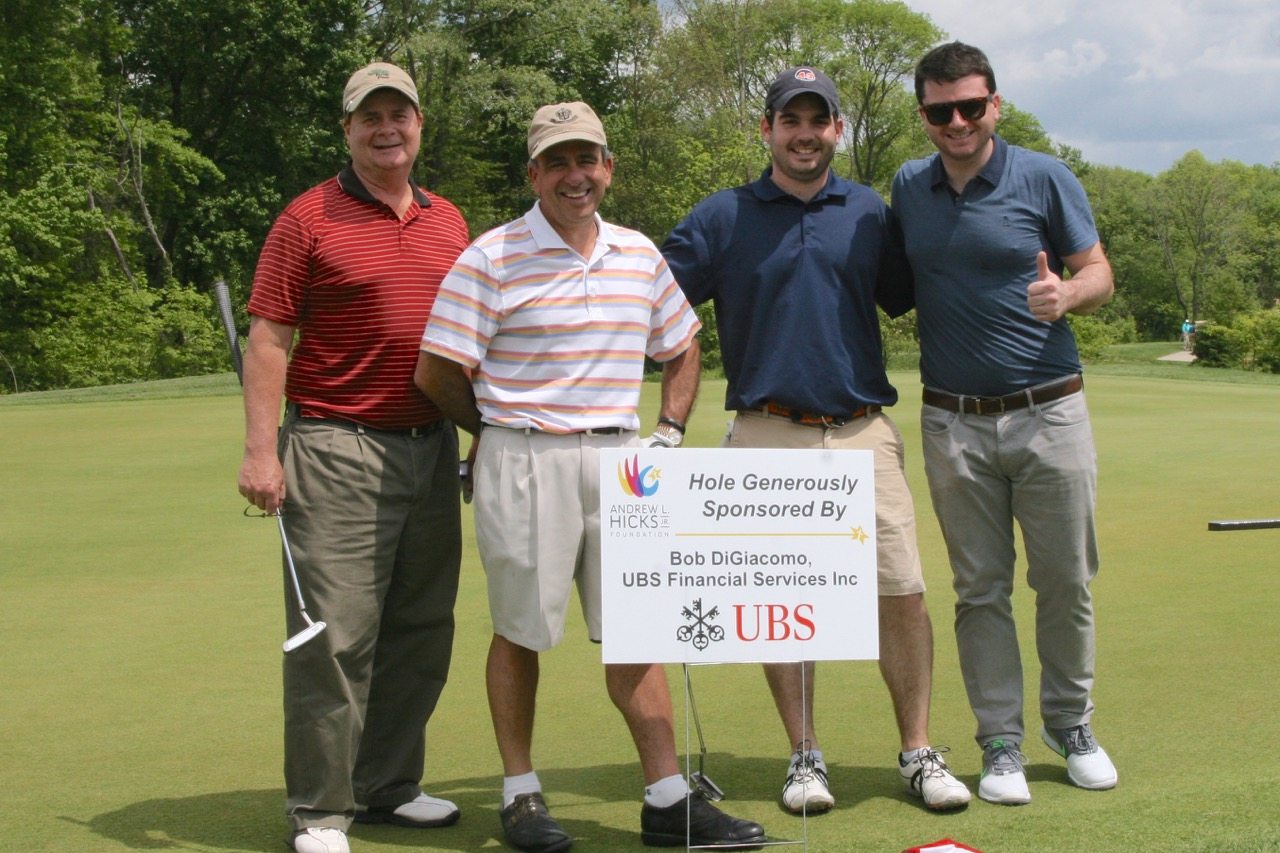 The Golf Outing was moved to Applecross Country Club in Downingtown, and the golfers truly enjoyed the immaculate course. Golfers began arriving at 11:00am for registration. Thanks to a private sponsor, all golfers received a logo-embroidered golf towel and white hat that also had the Foundation's logo embroidered on it. Then golfers could warm up at the driving range, on the putting green and enjoy a lunch before they took to the course.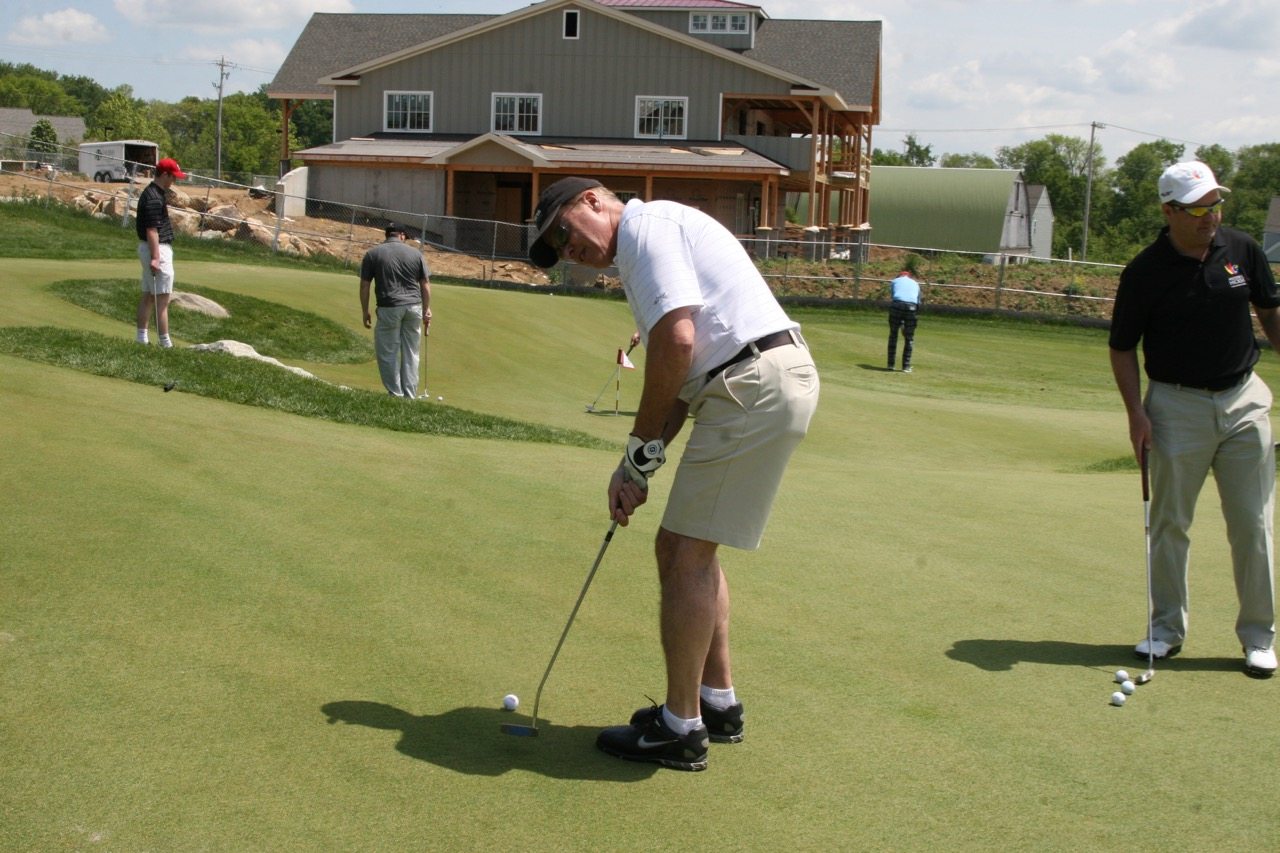 We were blessed with a warm, sunny day, ideal for any golfer! When golfers returned to the clubhouse at 6, they were treated to a delicious dinner, got the chance to bid on the silent auction items, and heard a presentation from one of the Foundation's Board Members, Pastor Billy Burch. You can watch the short three-minute slideshow that played after Billy's presentation HERE.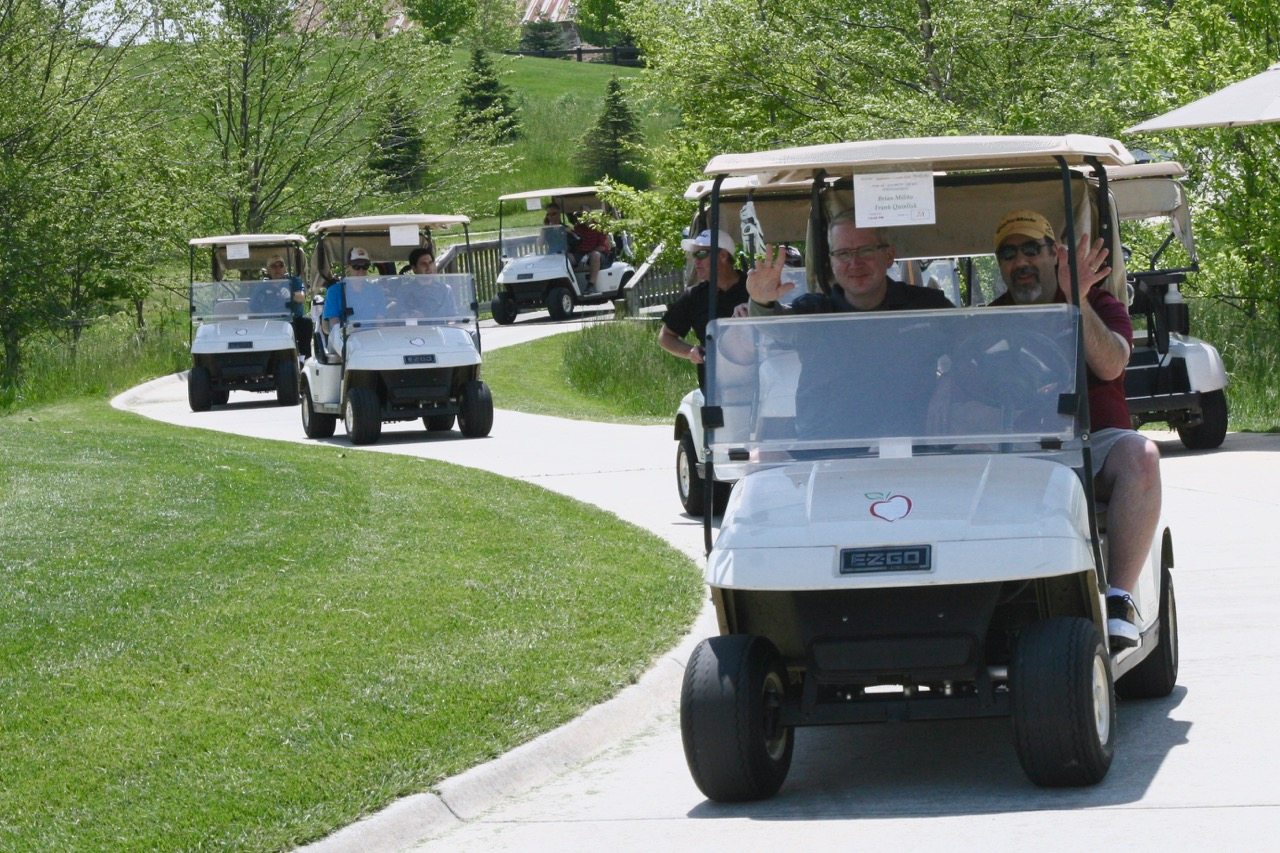 One special foursome consisted of four of Andrew's high school friends who are all in their first year of new jobs and took a day off to support the Foundation. Their commitment to honoring their friend and sending kids to Camp Paradise is an incredible encouragement to Andy and Karen.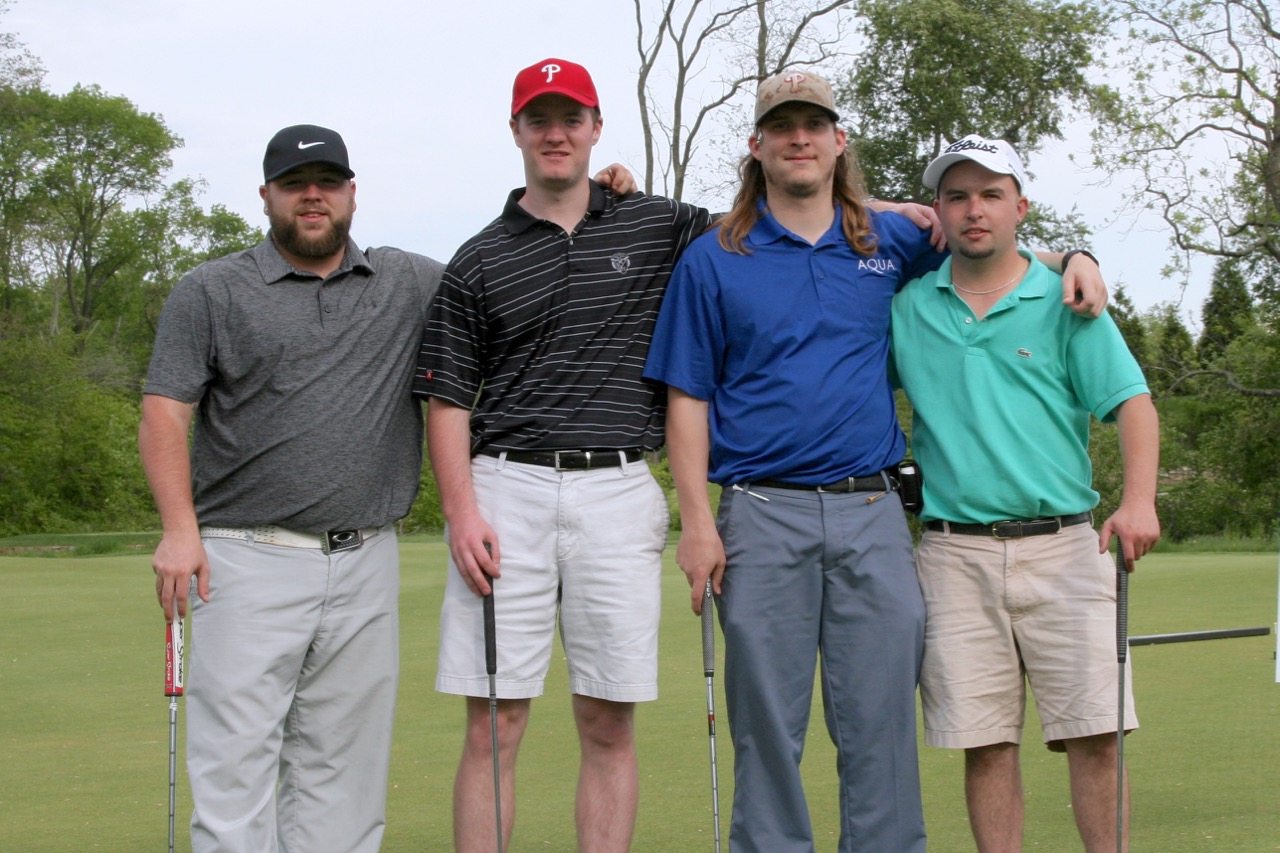 This was our largest golf outing to date. We are thrilled that so many golfers came out to support the Andrew L. Hicks, Memorial Golf Outing. We are thankful to John and Debbie Goebel who run this event every year for the Foundation as a gift, without the involvement of the Hicks Family. Camp Paradise and RISE Camp would not be possible without the success of this event!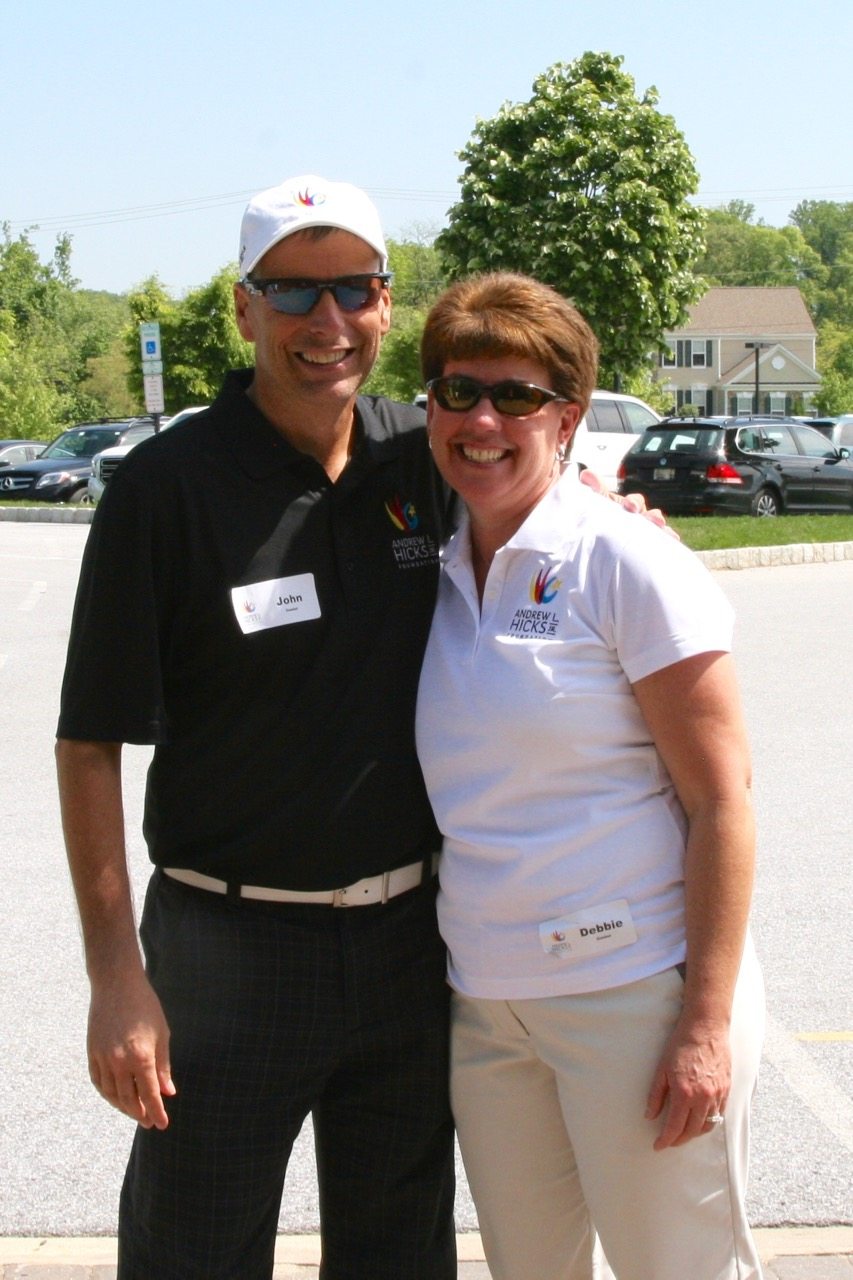 If you'd like to continue our efforts to raise $35,000 for our camps, you can click HERE.
SPECIAL THANKS TO:

Applecross Country Club

Our Premier Sponsors: Bob DiGiacomo, UBS Financial Services Inc and Goebel Cabinetry
Camp Paradise Foursome Sponsors: UPS, Friends of Christ Community Church, Hazley Builders, IT Edge, Dan & Mary Knisely, and The Hicks Family.
Camp Paradise Twosome Sponsors: Agentis Technology, The Shannon Family, Rhoads & O'Hara, Gary Siano Investment Adviser, and The Alexander Family.
Hole Sponsors: Arthur Hall Insurance, Chester County Running Store, Hudson L. Voltz, PC, Joel Bare Woodworking LLC, Meridian Bank, Myers & Associates, CPA's, The Aavik Family, and The Wright Agency.  
Silent Auction Donations: Firecraft, Palace Bowling & Entertainment Center, Dairy Queen, The Movie Tavern, Chester County Sports Arena, Rita's Water Ice, Chuck E Cheese, Philadelphia Phillies, Honeybrook Golf Course, Broad Run Golfer's Club, Ace Hardware of West Chester, Stonewall, Milito's, Glen Mills Golf Course, Chester County Running Store, Landmark Americana, Distinctive Gardens, General Warren Inne, Touchstone Home Products, The Desmond, Walt Ball, Applecross, LA | FITNESS, The Orangery, The Desmond, MaryBeth Roe, Hartefeld National Golf Club, Spring Hollow Golf Club, Skippack Golf Club, Avante Salon, Flemings Prime Steakhouse, ACAC, Downingtown Country Club, Galer Estate Vineyards and Winery, Restaurant Cerise, Brandywine River Museum, and Chaddsford Winery.
Golf Outing Committee and Volunteers: Melinda  Allen, Derrick Allen, Kim Rowe, Pat  Nieberle, Lois  Schmidt, Janet  Battaglia, Gretchen Flack, Leah  Goebel, Pat  Bollinger, Mary  Knisely, Heather Smith, Gary Schmidt, Tucker Lownes, Steve Natalie, Jack Goebel, John Goebel, and Debbie Goebel.