Warrior Guides Phillies Game 5/17/15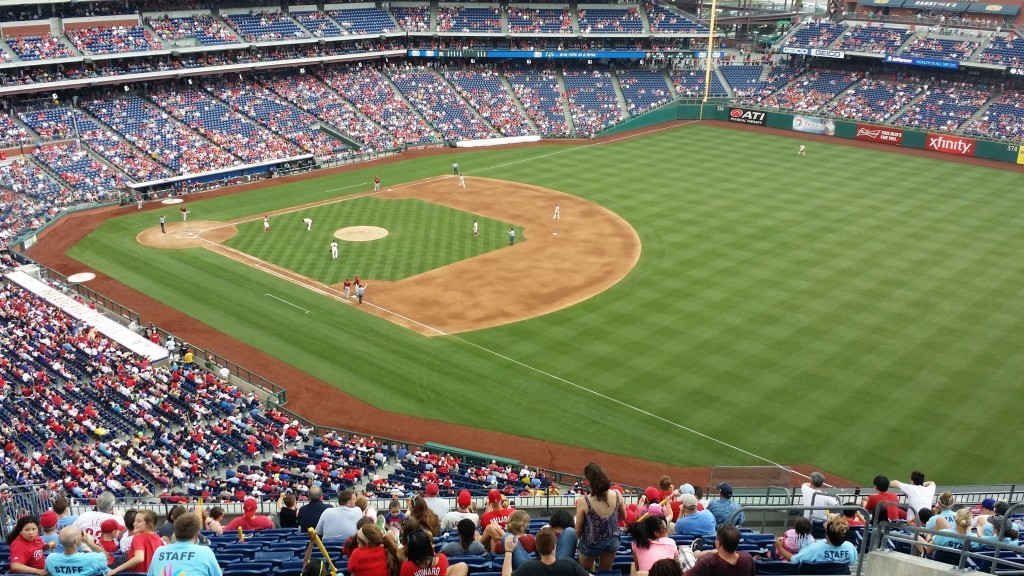 The Philadelphia Phillies generously welcomed the Warrior Guides to Citizens Bank Park on Sunday, May 17th to watch their ballgame against the Arizona Diamondbacks.  Two buses filled with Chester Braves arrived outside the ballpark around 12:30pm and were met by two busloads of Henderson Guides.  The large group of 200 kids and 20 chaperones were all kindly treated to free entrance into the stadium by the Phillies and the Commissioner of Major Leage Baseball!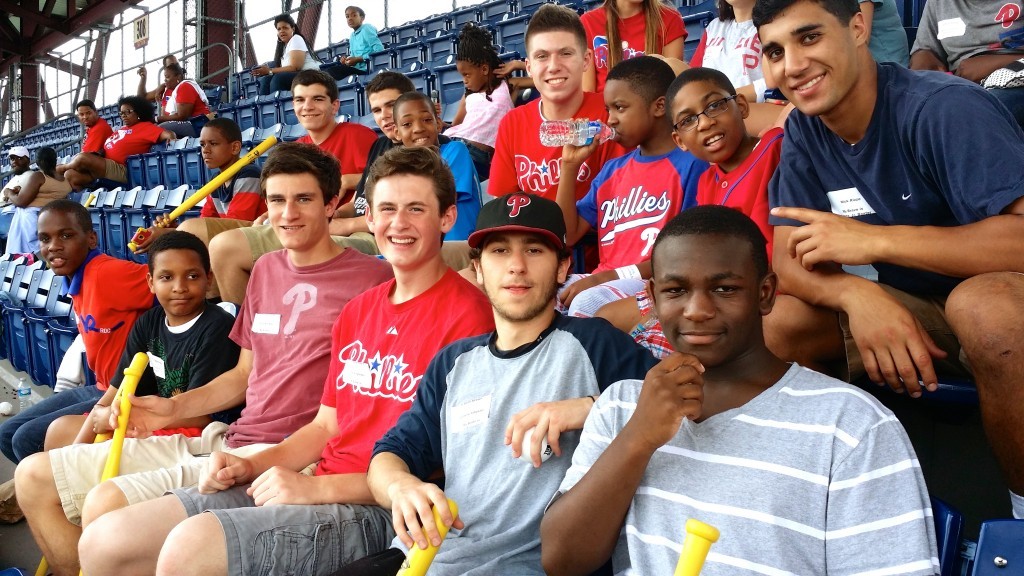 Every participant was provided with a delious brown paper bag lunch stuffed with a gourmet cold turkey sandwich from Capriotti's in West Chester, a bag of chips from Herr's, a delicious chocolate chip cookie and a bottle of water.  With lunch in hand, everyone headed to their seats to enjoy it even before the game began.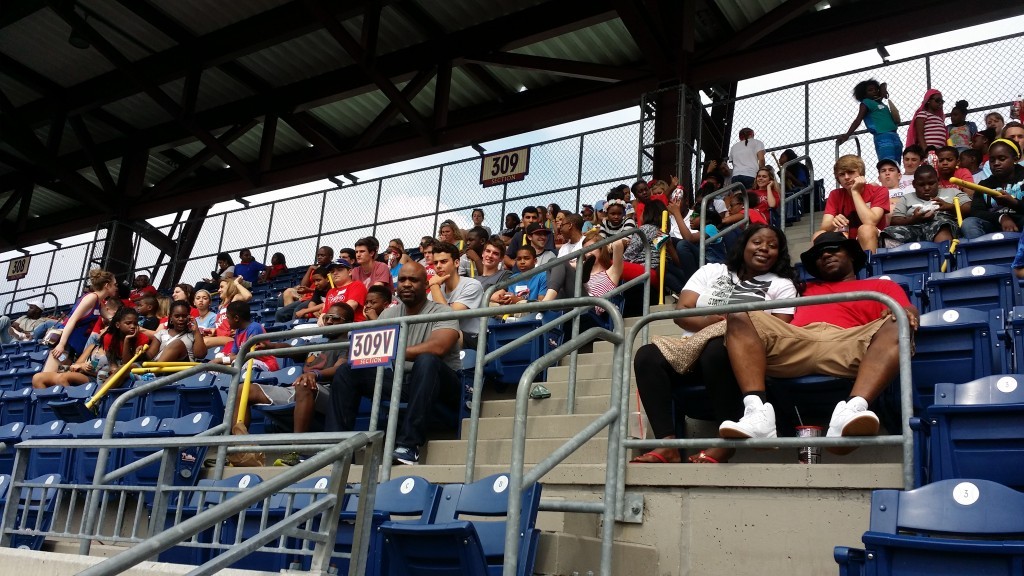 As it turned out, it was wiffle bat and ball giveaway day so every Chester child received a free wiffle ball and bat!  They were given the opportunity to bring the game back home so that they could invite neighborhood friends to a pick up game of wiffle ball.  What a treat!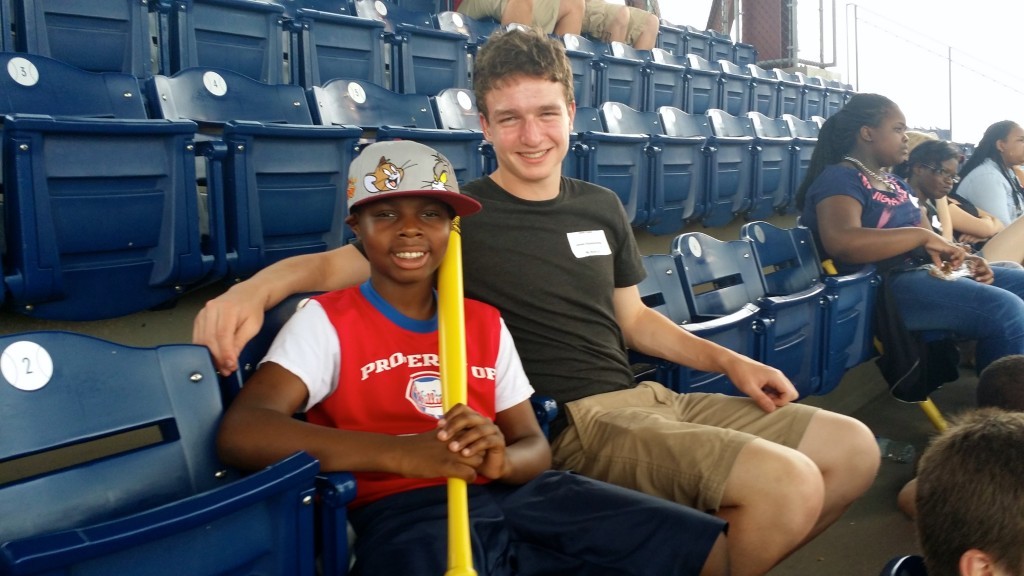 The game was really fun and the Phillies made it even more enjoyable with a win over the Diamonbacks, 6-0!  The hits were plentiful and scoring took place as early as the second inning with runs also in the 4th, 6th and 8th innings!  What an exciting game to be at.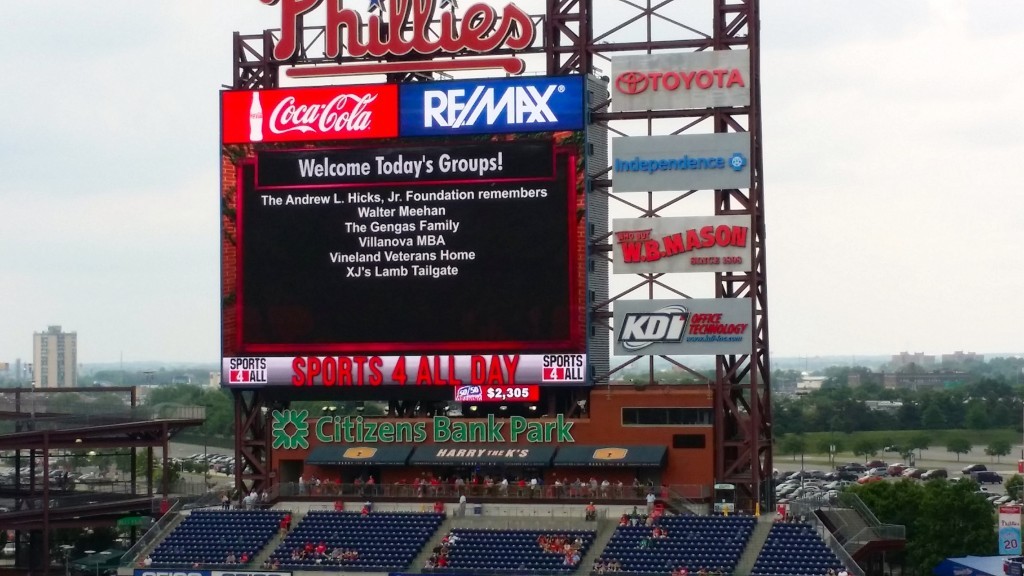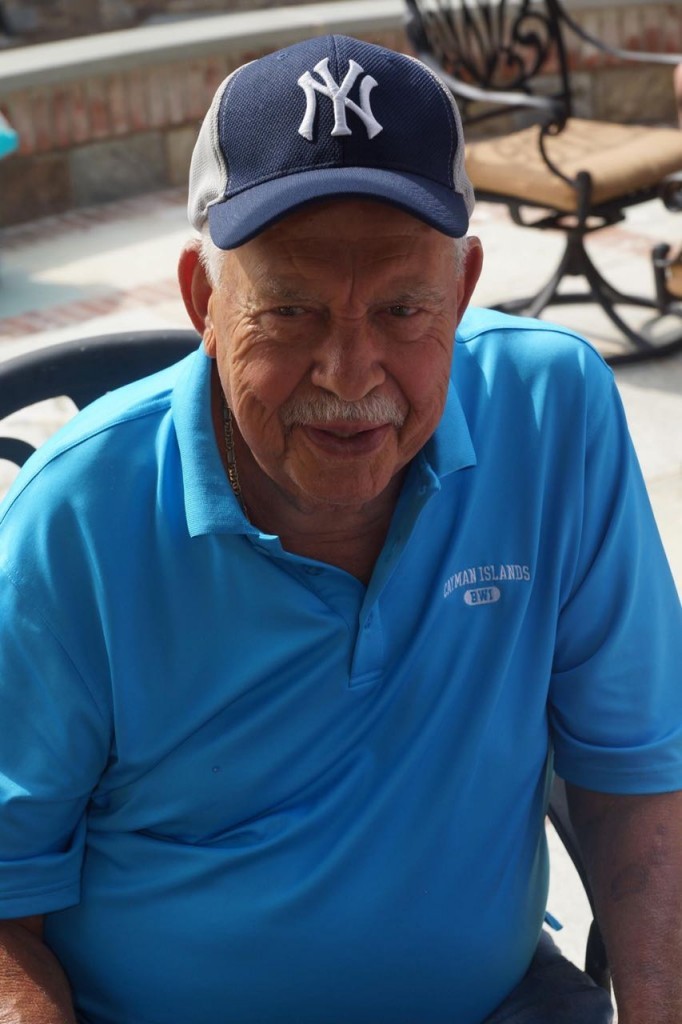 Although the tickets were generously provided by the Phillies and The Commissioner of Major League Baseball, the transportation and food for the event was a gift of friends of Walter Meehan.  Walter, the father of Andrew's Aunt Kim,  was a good friend to Andrew and long time supporter of the Andrew L. Hicks, Jr. Foundation.  He passed away on January 4, 2015 and his wife and children asked that in lieu of flowers, donations instead be made to the Foundation.  The Foundation has directed all of those generous financial gifts to this event as both Andrew and Walter LOVED the game of baseball!  In honor of Walter, the Phillies recognized him on the scoreboard.
Special Thanks:
Friends of Walter Meehan and the Meehan Family
Philadelphia Phillies
Cappriotti's of West Chester
Krapf Bus Company
Herr's Potato Chips