Warrior Guides ACAC Christmas Party 12/12/15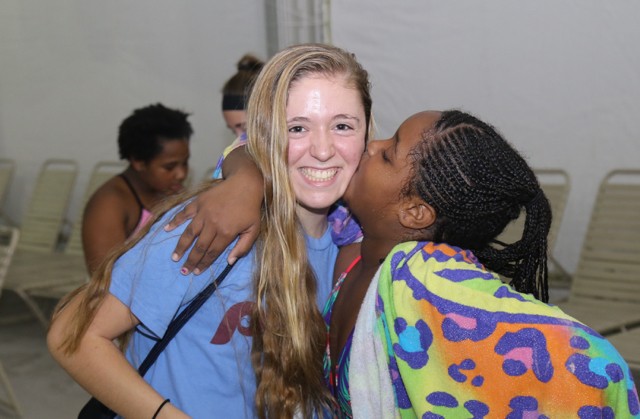 It was so exciting to receive an invitation from ACAC Fitness & Wellness Center in West Chester for the Warrior Guides to come and enjoy their facilities on Saturday, December 12th as they celebrated Christmas together. ACAC is so much more than a gym!  The Guides and Braves had the opportunity to recreate in their activity centers as well as in one of their mammoth pools!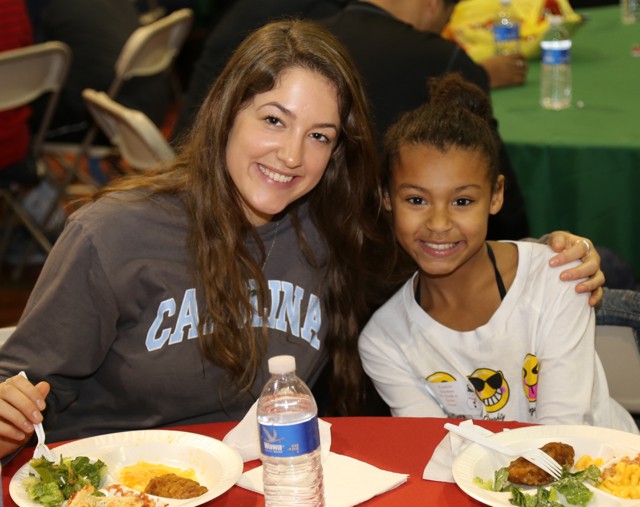 The Chester Braves arrived on site at 6pm.  The kids were enthusiastically greeted by their Guides and then the pairs entered the large gymnasium which was decorated for Christmas with green and red table cloths and festive decorations.  After a blessing of the food and over the event, the children were served a delicious and filling Christmas dinner of meatballs, baked ziti, chicken fingers, macaroni and cheese, garlic bread and Caesar salad.  It was exciting to see the kids laughing and talking together as they anticipated the hours ahead of fun at ACAC.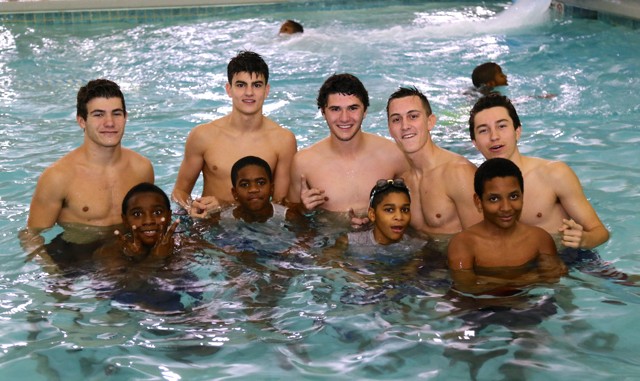 After dinner the kids were divided into a green group and a red group.  The green group was escorted to the locker rooms where everyone changed into bathing suits and then met up at the enormous indoor pool.  The Chester kids jumped straight into the water and quickly formed a line at the giant circular slide which dropped them into the water with a great splash!  Other children immediately flocked to the wading area beneath multiple colored buckets which hung from the ceiling and were constantly being filled with fresh water. Once they got filled to the tipping point, they would turn upside down and dump a pail-ful of water on the kids standing beneath!  Time after time, the kids would giggle and run away and then come back right away for more.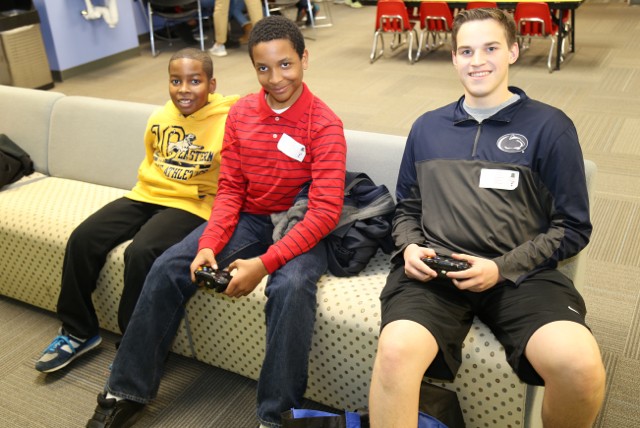 The red group was taken to the activities area where there was so much to do.  Braves and Guides alike climbed through the giant Spider Mountain which allowed the kids to hide from each other and then chase each other through the climbing maze.  Other pairs played together on the Moon Bounces and still others in the group met up in the Game Center where they could shoot pool, play foosball, compete with each other in PS2 and other video games.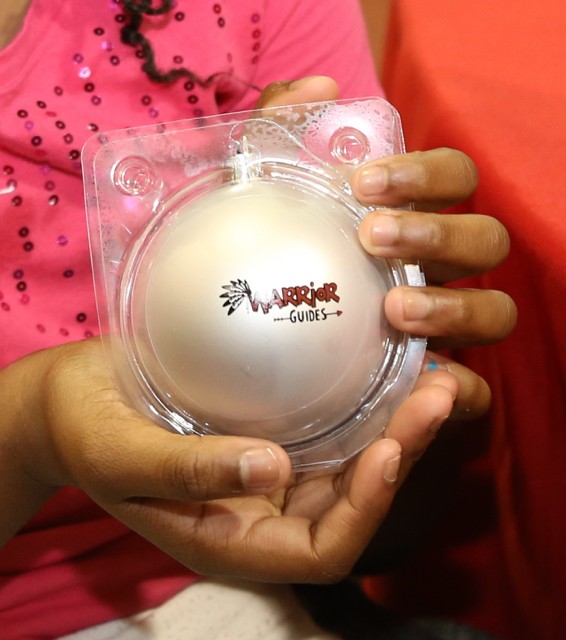 After an hour the two groups switched places with each other.  The night went by really quickly because there was so much to do.  By 8:30pm the two groups gathered back at the dinner tables for some Christmas cookies and to open their gifts from the Andrew L. Hicks, Jr. Foundation.  Everyone received a Christmas ornament with the Warrior Guides logo printed on the side to remember their 2015/2016 Warrior Guides experience.
Special Thanks:
ACAC Fitness & Wellness Center
Krapf Bus Company
Tuttle Marketing