Fall Carnival 2015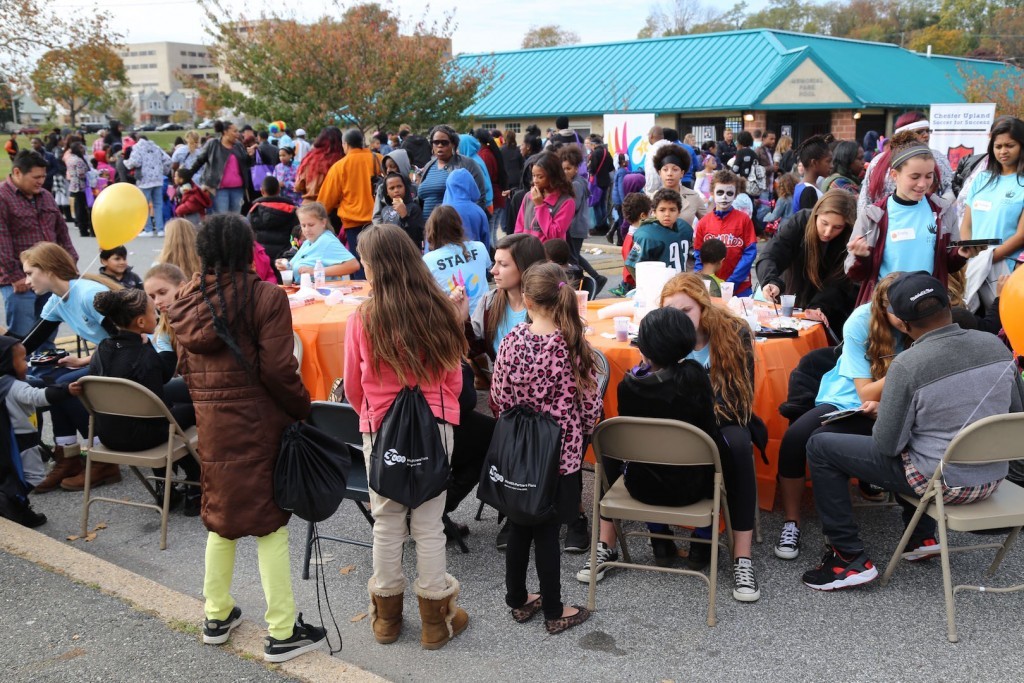 The Fall Carnival grows and grows every year, this year, the 6th consecutive October that the Foundation has hosted this event, was by far, the best attended.  Over 1,200 Chester residents came out to enjoy the Carnival, which was put on by Downingtown STEM senior, Justin Chang, Henderson High School seniors, Jordan Tuttle and Ashley Tryniszewski and Downingtown East freshman, Keturah Phillips.  These students invited their friends to volunteer at the Fall Carnival so the Foundation brought a group of 80 kids to make the Foundation happen.  Over 600 of the participants were Chester children ranging in age from infant to teenagers and many came in costume!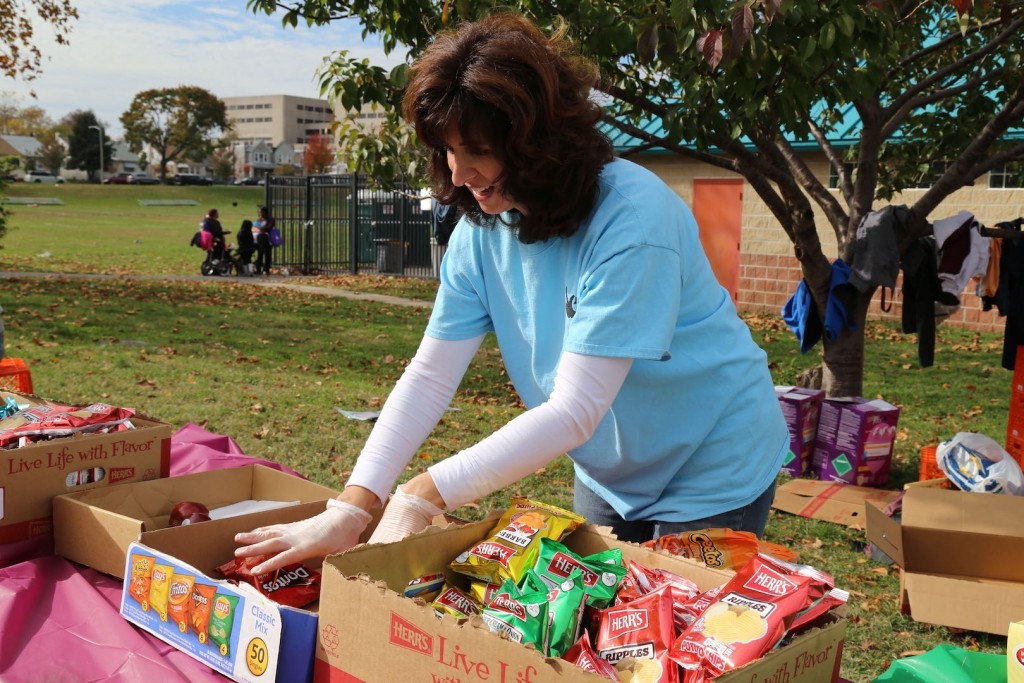 The Chester families were treated to free food and drinks such as hot dogs, a variety of Herr's chips, Philly Soft Pretzels, WaWa fruit drinks and refreshing bottles of water.  The children also enjoyed painting pumpkins, having their faces painted and the little girls even got their fingernails painted with intricate fall designs.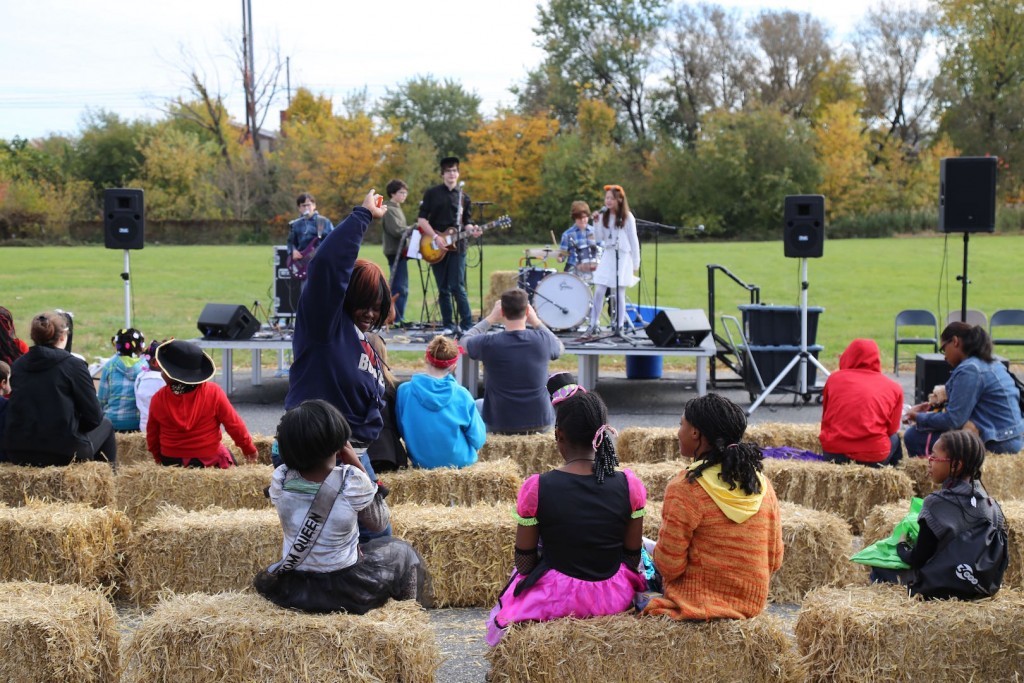 The entertainment for the day included listening to GMinor and Fun Guys, two great student bands who volunteered their time and talents.  Henderson High School's Dance Team also came to Chester to perform a few of their dance routines and Kollective Talent, a Chester based dance company, showed off their dance moves as well.  Christ Community Church's youth group volunteered at the Carnival and even provided several talented balloon artists who sculpted different animals for the children.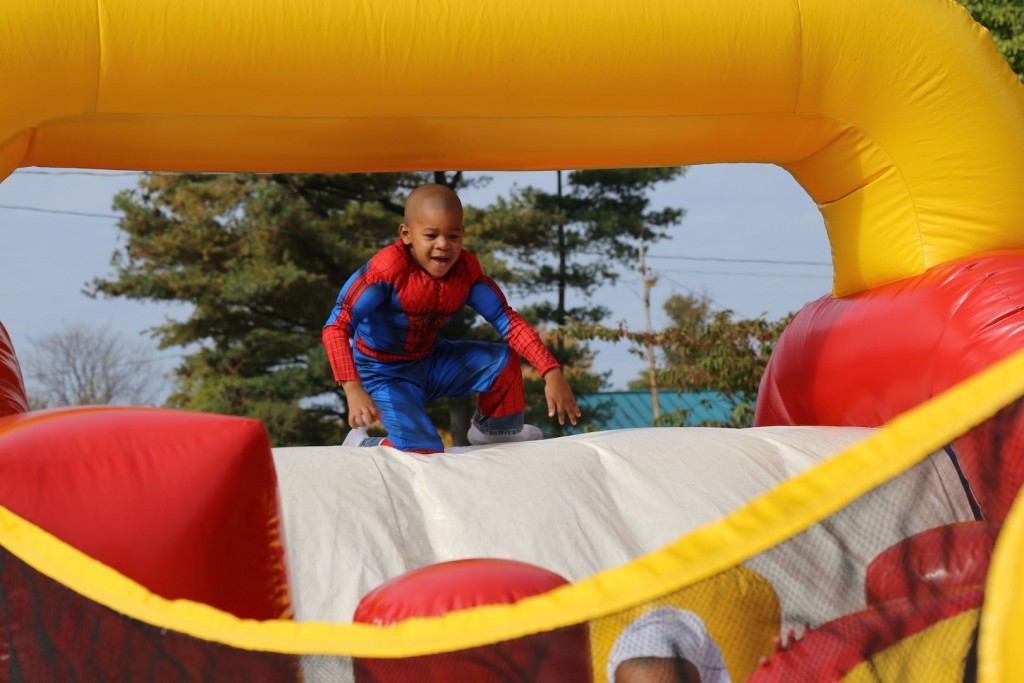 There were also large inflatable moon bounces, an inflatable basketball court, an inflatable skeeball and a huge inflatable obstacle course.  This equipment kept the younger children busy for hours along with plenty of carnival games.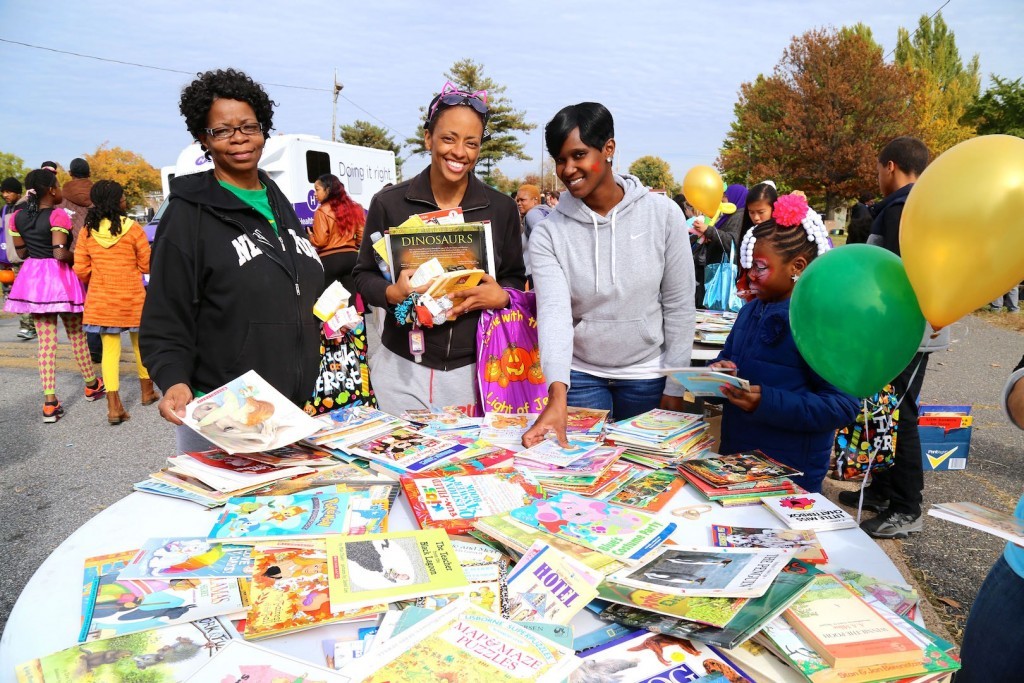 In addition, there were over 3,000 donated books that were given away.  Both children and adults had the opportunity to peruse the many books that were on display on the reading tables and to choose as many as they liked to take home for free.  Lots of community partners joined the Foundation by occupying tables that were set up for them to display information about their organization.  It was a great way for them to communicate with the community about their resources and how they can help.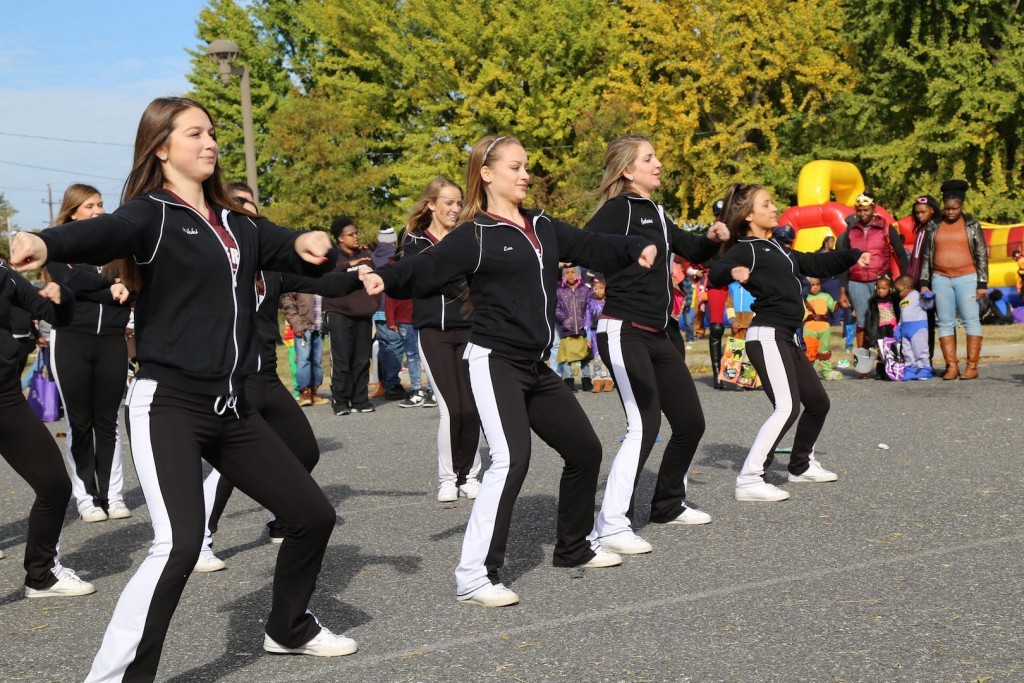 The Foundation is grateful to the many who contributed to make the 6th Annual Fall Carnival a success.  This event is a fantastic way for the Henderson students who are new to the Foundation to see what volunteering is all about and to see and experience the City of Chester firsthand.  It's also a terrific way for the Chester families to meet the people of the Andrew L. Hicks, Jr. Foundation and to discover for themselves how much they are cared for and appreciated by the West Chester community.
Special Thanks:
Christ Community Church
Krapf Bus Company
Herr's Chips
Philly Soft Pretzel
Henderson High School
WaWa
Dance Team
Kollective Talent
Chester Parks and Recreation
Fun Guys
G Minor
Chester Crozer Community Health
Chester Crozer Women & Children
Lowry Community Connection
Chester City's Bureau of Health
ChesPenn Health Centers
Soccer for Success
Young Lives
Pete's Produce
The Kramp Family
Jill Fay
Chester Water Authority
Just Pizza
King's Hay
Pepperidge Farm
ACE Hardware of West Chester
Coca Cola Distributing Company of West Chester
Wegman's
Giant Food Stores
PECO