Camp Paradise 2015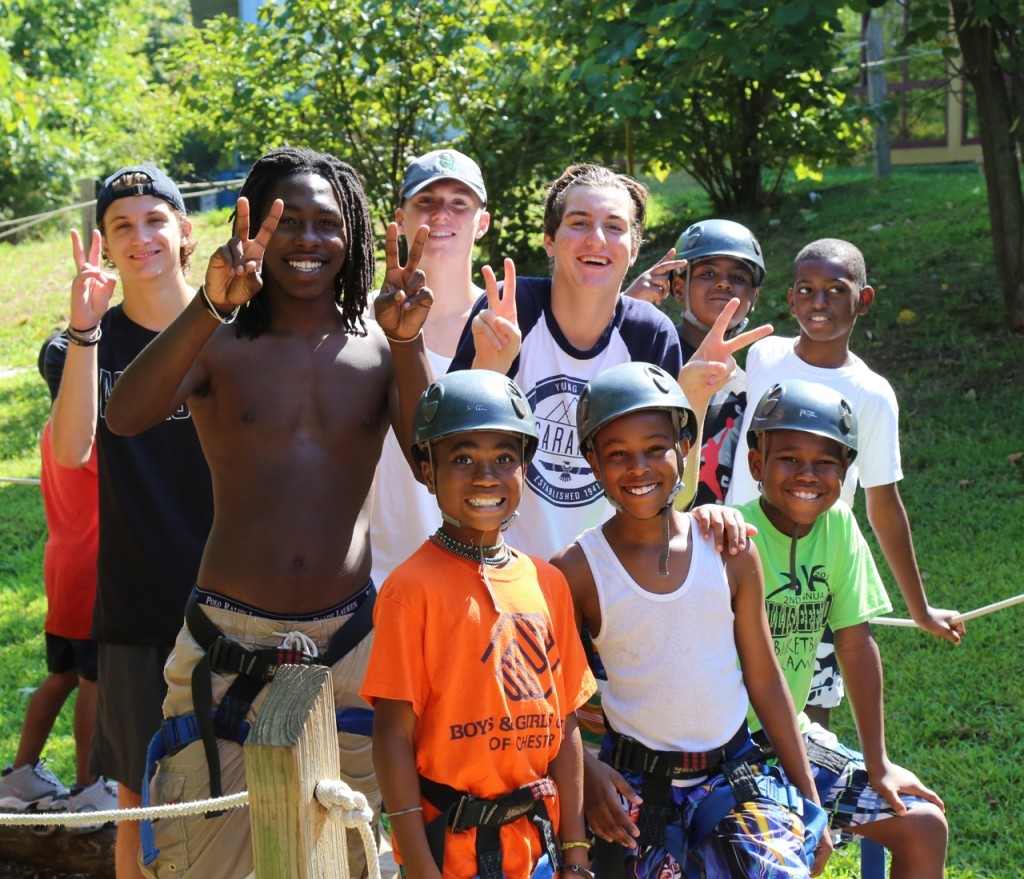 The Camp Paradise participants enjoyed the most beautiful week of the summer of 2015 (August 11-15) on the shore of the North East River at NorthBay.  The 103 campers, 39 Counselors and 13 Adult Chaperones were blessed with breathtaking sunsets every night and fabulous low-humidity days in the 80's; just perfect weather for enjoying all of the activities that NorthBay has to offer.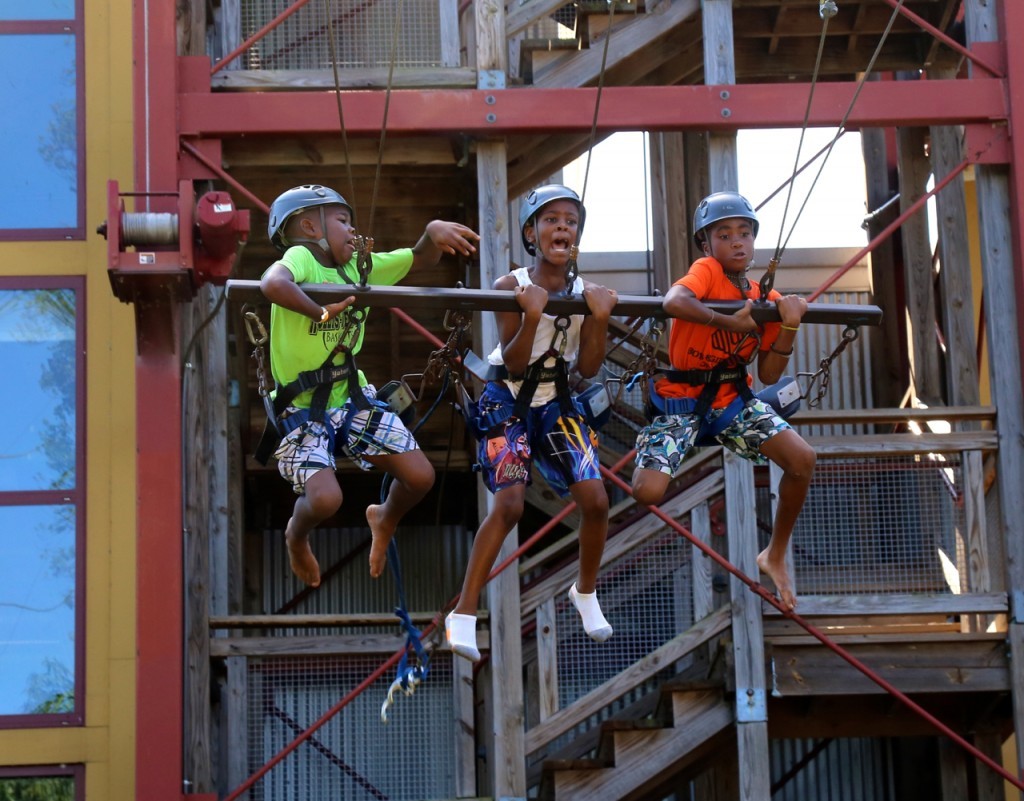 Every day was filled with "firsts" for so many of the kids…first time zip lining, first time on a 3-man adventure swing, first time on a high ropes course, first time swimming in a river, first time kayaking, first time seining (fishing with a net), first time having a campfire on a beach, first time rock wall climbing, first time sleeping away from home, first time clamming, first time exploring in the wetlands, first time discovering bay grass, first time snorkeling, first time tree climbing, first time canoeing, first time doing a beach hike, first time learning how to build a shelter, etc.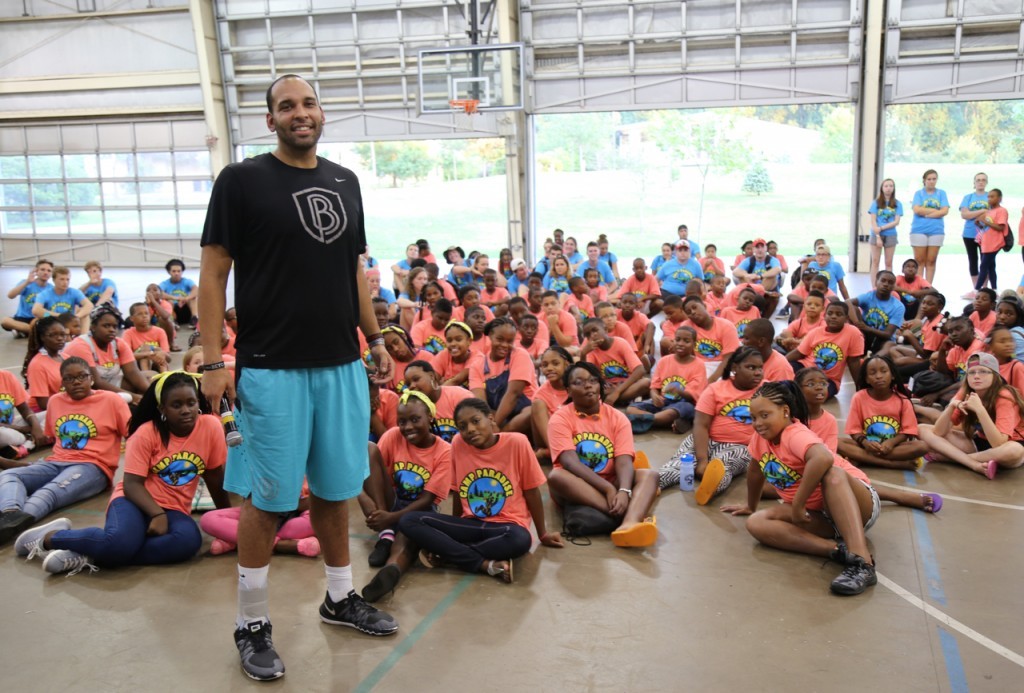 For some of the campers these "firsts" felt a bit scary, but the emphasis all week was on overcoming fears and taking full advantage of every opportunity that you are given.  On Tuesday night the campers were visited by Aaron Johnson, President and CEO of BALL BEYOND. BALL BEYOND is dedicated to helping young student-athletes maximize their potential on and off the basketball court.  Aaron talked to the kids about the many opportunities available to them at camp and encouraged them to face their fears and boldly take advantage of every new and challenging activity to expand their skill set.  He was a great inspiration to the kids.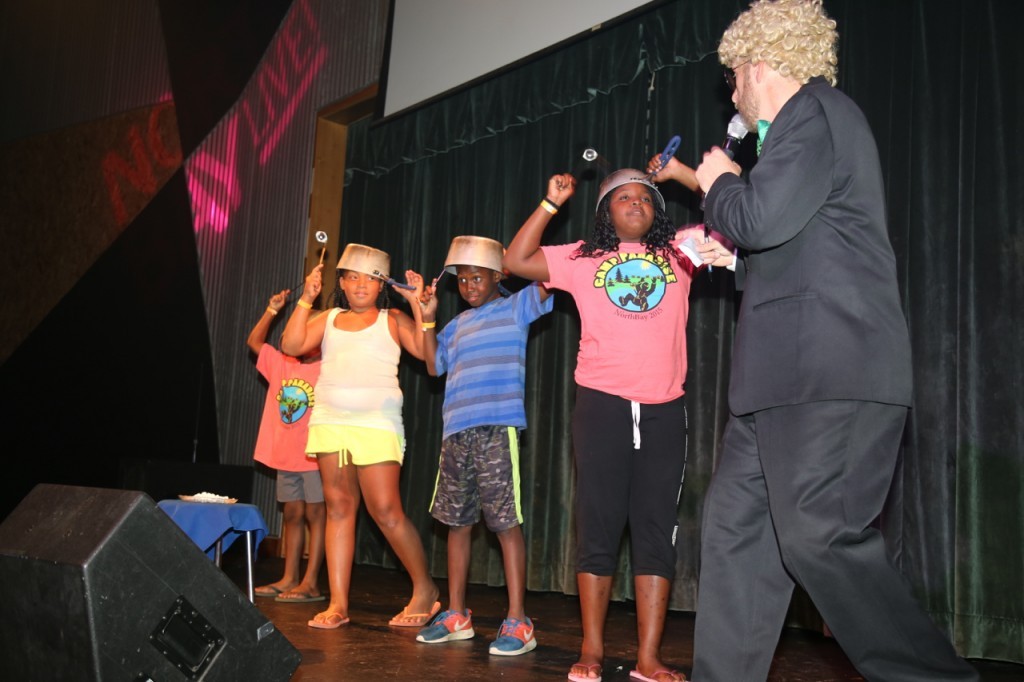 After a full day of swimming and adventure activities on Wednesday the kids were invited to watch NorthBay Live (a NorthBay produced live show which is a mix between Nickelodeon and Late Night)!  The kids sat in the theater and were entertained by two NorthBay staff who were really funny and a game-show host who was hilarious!  The three kept the kids completely engaged and entertained.  The live portion of the show was followed by a NorthBay produced movie which captivated the kids' interest with its suspenseful plot and moral message.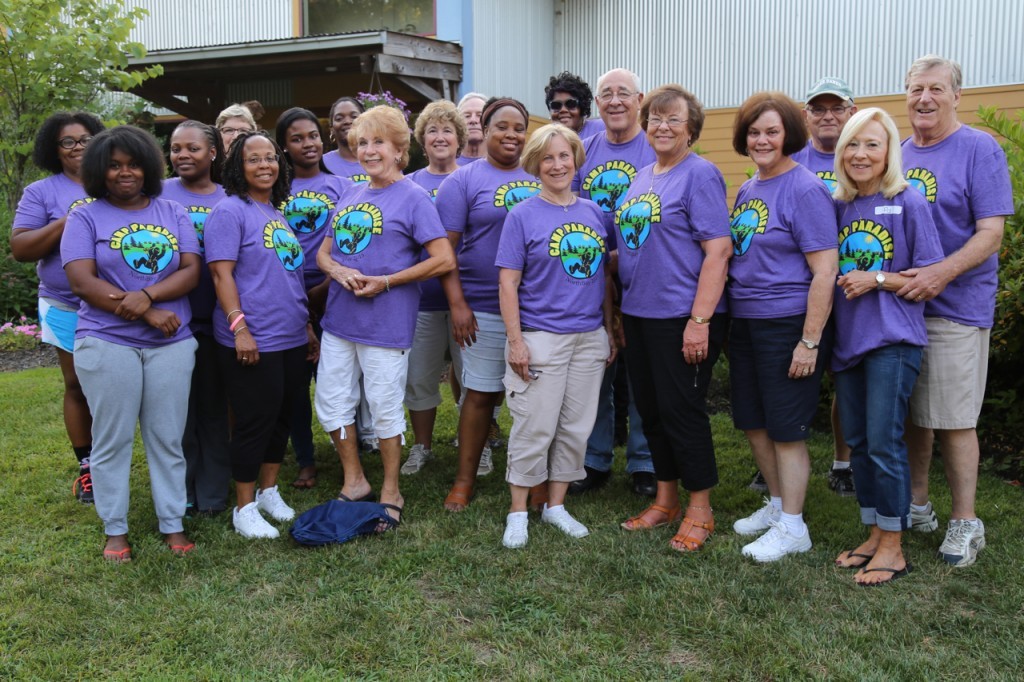 Meals at NorthBay were fantastic!  The Andrew L. Hicks, Jr. Foundation brought 20 VOLUNTEERS who worked as the Kitchen Crew.  Half were from Chester and the other half were from West Chester.  They worked 10 hour days in order to set tables, serve food and beverages, refill platters and clean up after every meal!   They worked with smiles on their faces, even though their job was exhausting!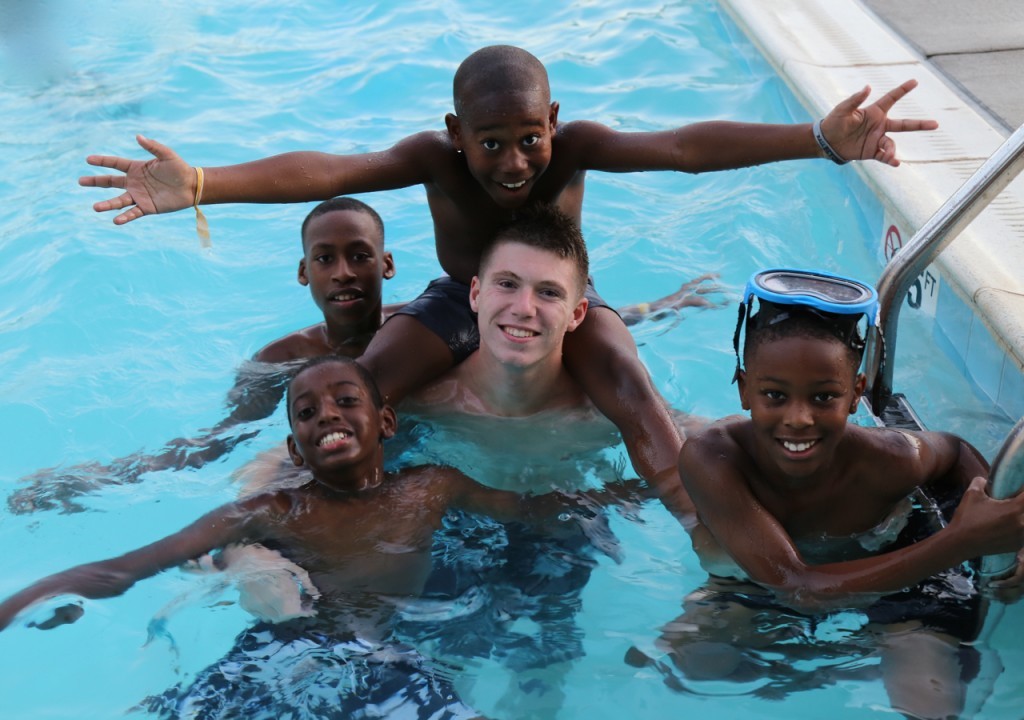 Every night at NorthBay was fun.  Wednesday night included Capture the Flag, the pool and volley ball.  Thursday night was the Amazing Race and a Bonfire on the beach and Friday night was the highlight with a beach dance party and ice cream at the pool!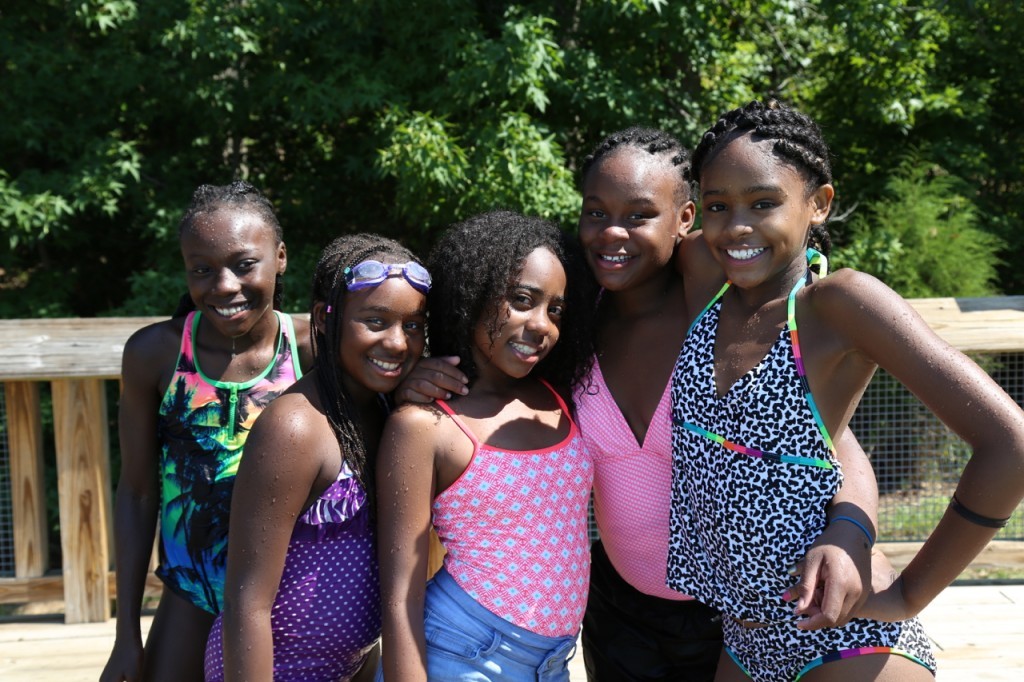 Every camper received a free draw string bag, beautiful bathing suit, flip flops, water bottle and beach towel from Partners in Outreach, a Chester Springs based non-profit that supports inner city kids going to camp.  The kids loved the gifts, most especially the really cool bathing suits!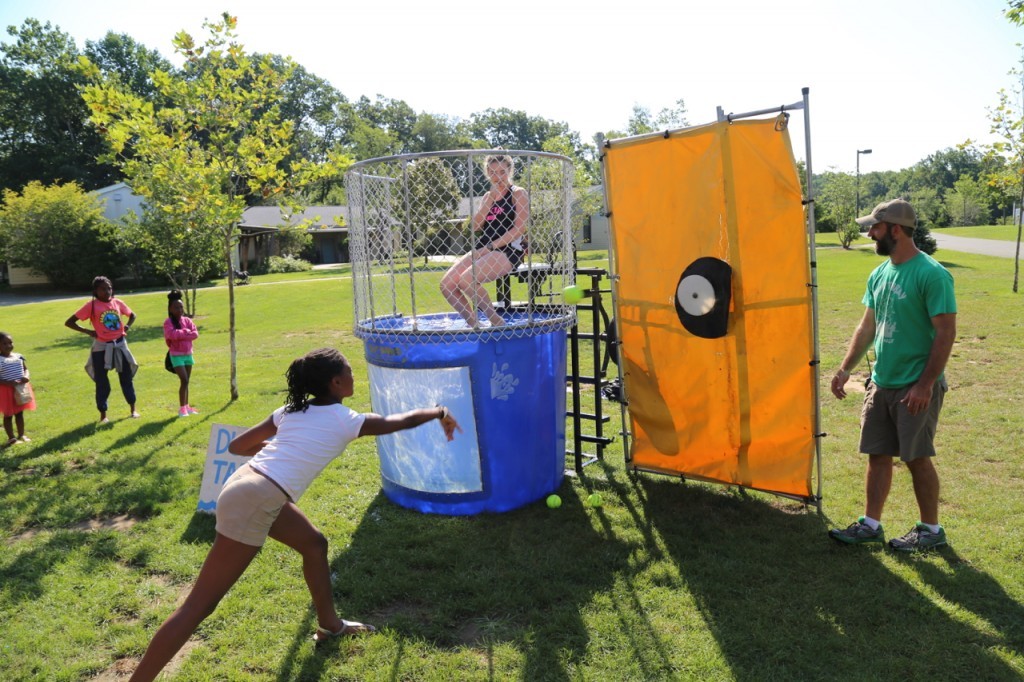 Saturday came really quickly but the last day proved to be an absolute blast!  NorthBay held a County Fair and set up so many carnival games where the kids could earn tickets.  Those tickets could be used to purchase popcorn, lemonade or if you saved 10 tickets you could request that your Counselor or Chaperone be sent to either The Dunk Tank, the Pie Throwing station, or the Barber Shop where their face would be covered with shaving cream and the camper would clean up the shaving cream with a water gun shot at high speed from a very close distance!  It was a howl to watch the Campers love on their Counselors and Chaperones by dunking them or hitting them with a pie to the face!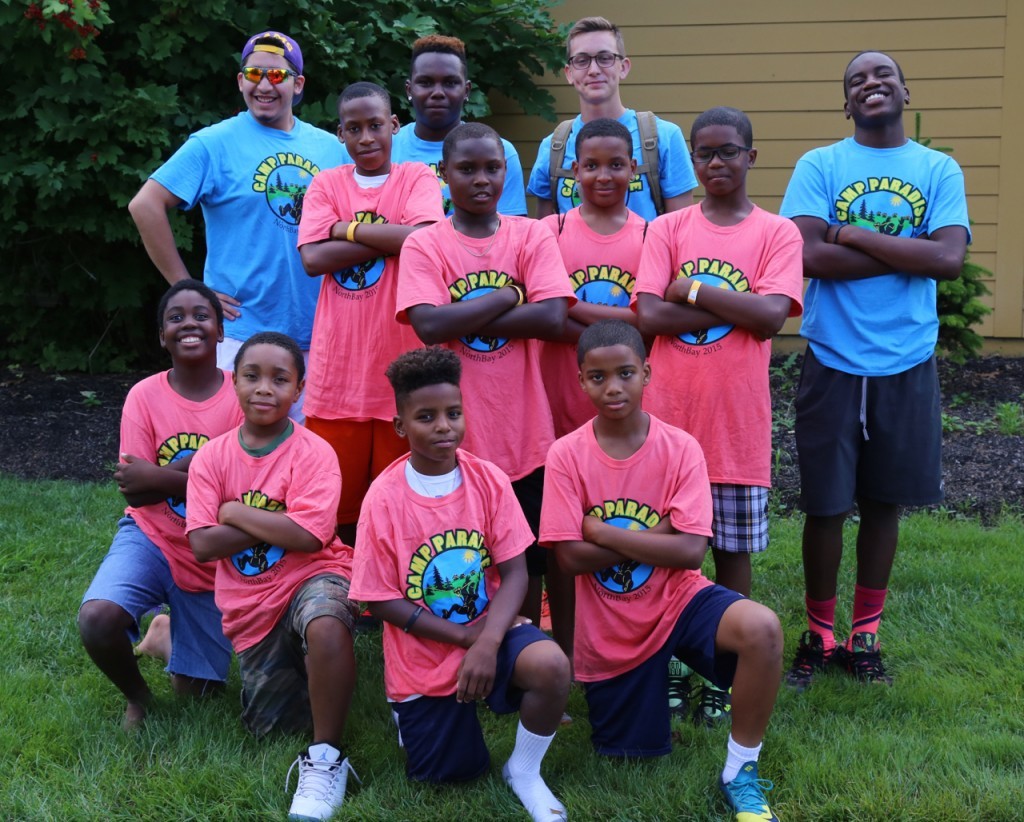 One amazing note to Camp Paradise this year was that the Foundation had 6 High School/College Counselors from Chester and 2 Adult Chaperones from Chester who were excellent!  Quimon, (on the far right with the blue shirt) is now a Chester high school student and he volunteered as a Counselor.  His cabin's Chaperone, Emmanuel (on the far left with the blue shirt) is now a WCU student.  The funny thing is that a few years back Quimon was a CAMPER in Emmanuel's cabin!  That wasn't even planned!  AMAZING!  It's beginning to come full circle and that has been our prayer that Chester kids who came to camp would come back and serve as Counselors and then one day even Adult Chaperones.
Click here to see a video of Camp Paradise, created by Ryan Howe, a junior at Henderson High School.
Click here to see more pictures and videos, taken by NorthBay, at Camp Paradise.
Special Thanks:

NorthBay
Partners in Outreach
Aaron Johnson, BALL BEYOND
Krapf Bus Company
UPS
Tuttle Marketing