Warrior Guides Widener Field Day 12/13/14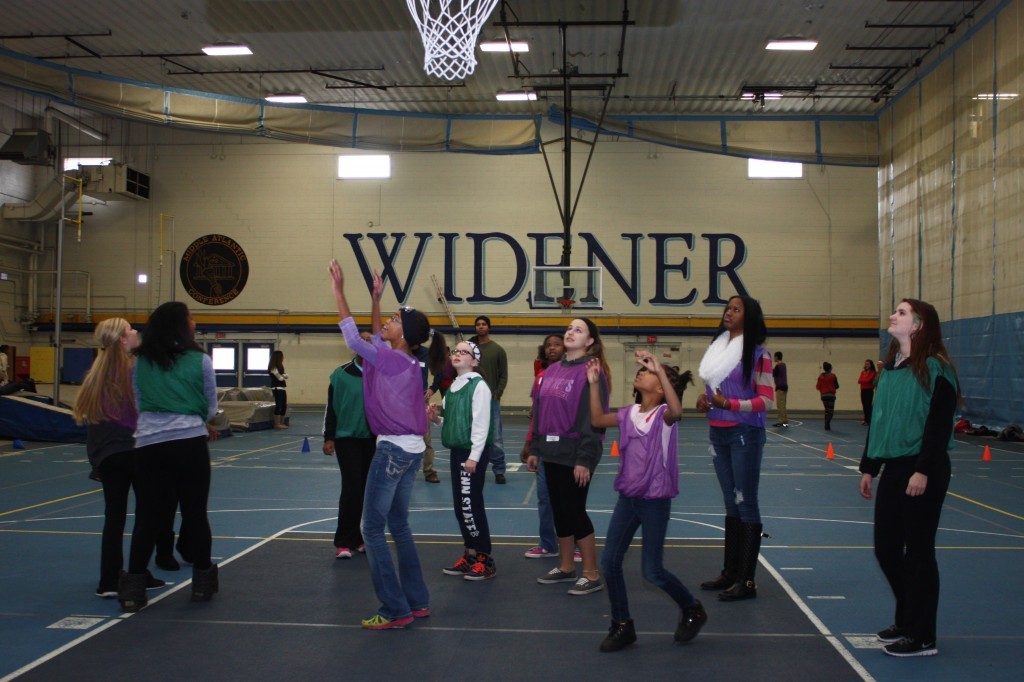 The Warrior Guides met their Braves at Widener University's Schwartz Athletic Center on Saturday, December 13th for a Field Day event that included a little bit of Community Service for the City of Chester, PA. The pairs spent a few minutes catching up on all that has been happening since their last outing in early November and then the large group was split into four smaller groups. The first four activities of the day were part of a rotation so every pair was able to participate in all four. Those activities included basketball, dodgeball, an arts and crafts project for Christmas and also the community service project.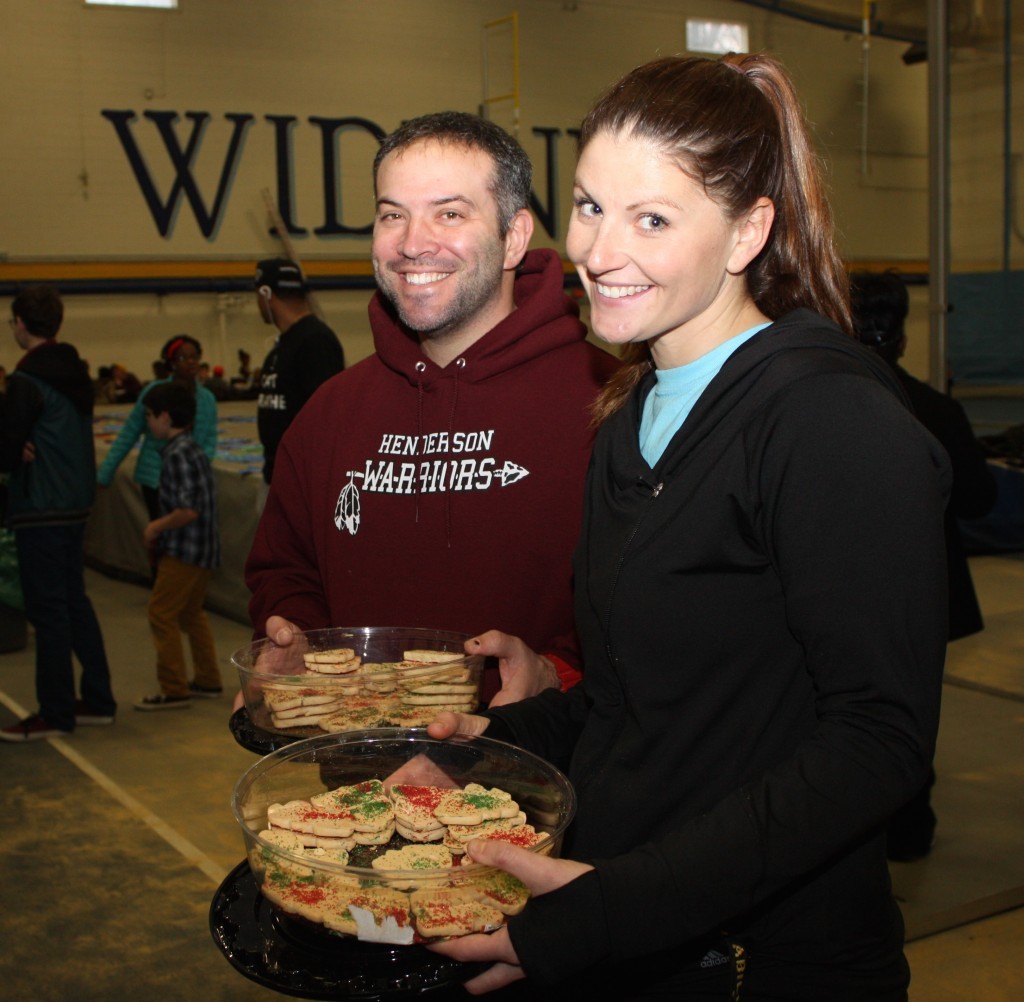 Basketball and dodgeball were both organized by Henderson High School's Physical Education instructor, Whitney Sharp. Basketball is always a favorite. The kids enjoyed breaking up into two teams, slipping on their pinnies and then going head to head in half court games on Widener's court. After 30 minutes of basketball, the groups rotated to dodgeball. This game was really exciting. The rules were a bit different for the Guides as they had to throw underhand and the Braves were given a few other advantages, but all in all, everyone had tons of fun.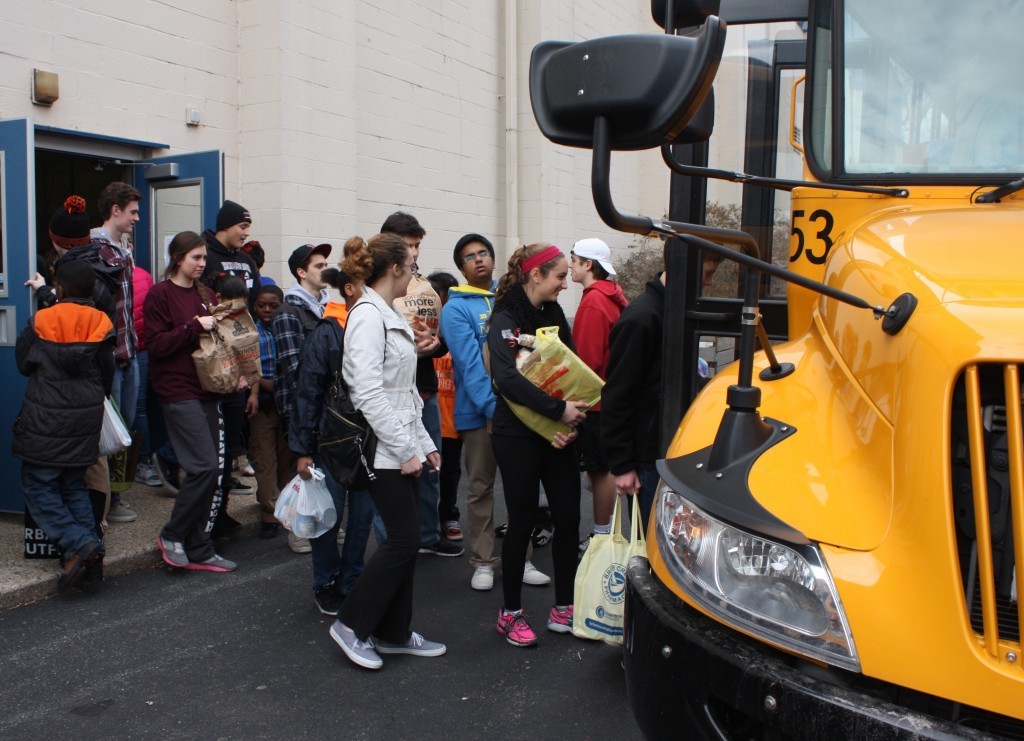 The third rotation included a short bus trip to City Team Ministries. Every Guide brought a bag stuffed full with non-perishables as a donation to the event. Many of the Braves joined the effort too. The pairs boarded a school bus and went to City Team to donate the food to the organization. City Team was preparing to give out hundreds of meals that next week so the donation was greatly appreciated.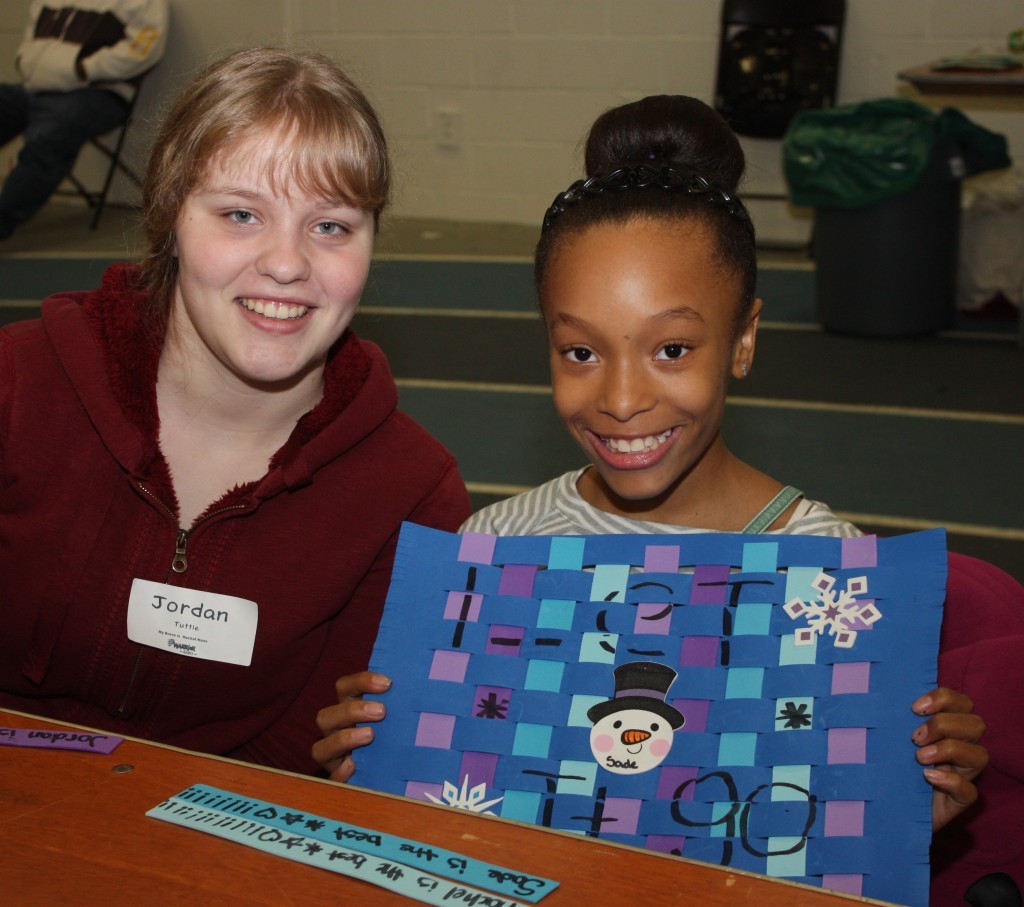 The final rotation allowed the kids to choose one of four different arts and crafts projects that they could make for Christmas. They were able to complete the projects with the help of their Guide. The small crafts turned out really well and the kids had fun putting them together.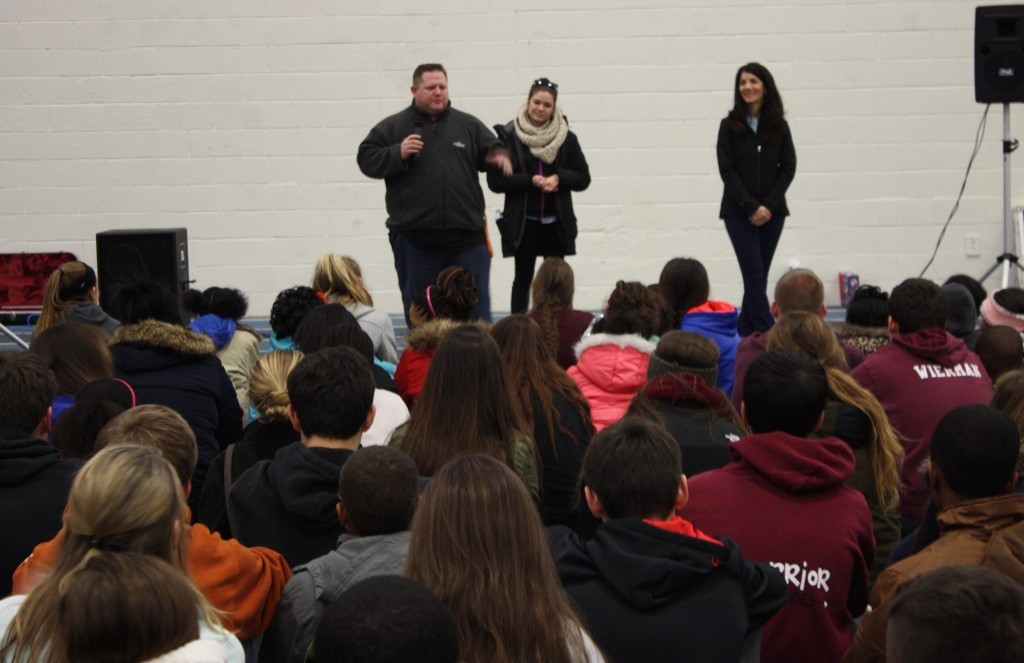 After everyone completed all four rotations, the kids had the opportunity to listen to some folks from City Team Ministry come and talk to them about their mission and the significance of the kids' great donation. City Team was so thankful for their effort and reminded the kids that everyone sometimes needs a little help. Next the large group was treated to a delicious Christmas dinner together. Kids could choose chicken tenders and macaroni and cheese, or baked ziti and meatballs, a salad, Italian bread, a drink and dessert. It was nice to sit down and eat and talk together.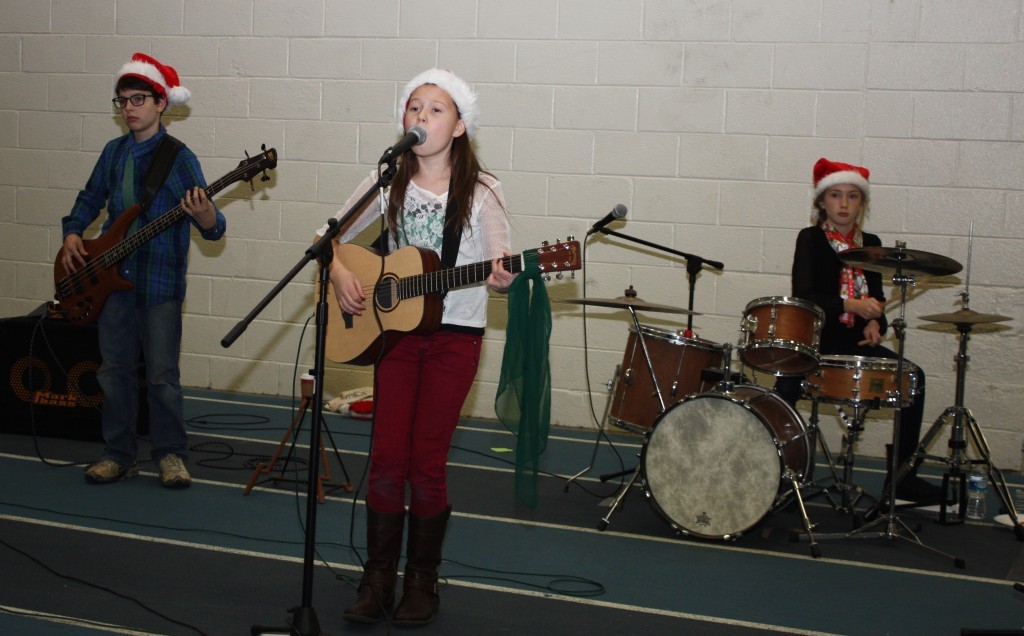 When dinner was over, a wonderful band called G-Minor, played a small Christmas concert for the Warrior Guides. The band even learned some special Christmas songs to sing just for the Warrior Guides. This group has become pretty special to the Andrew L. Hicks, Jr. Foundation as they have now played at Camp Paradise, the Fall Carnival and this Warrior Guides event.
Special Thanks:
Widener University Women's Track Coach, Kevin Cunningham
Widener University Schwartz Athletic Center
G-Minor
Italian Brothers Catering
Krapf Bus Company