Hicksie Cup 2014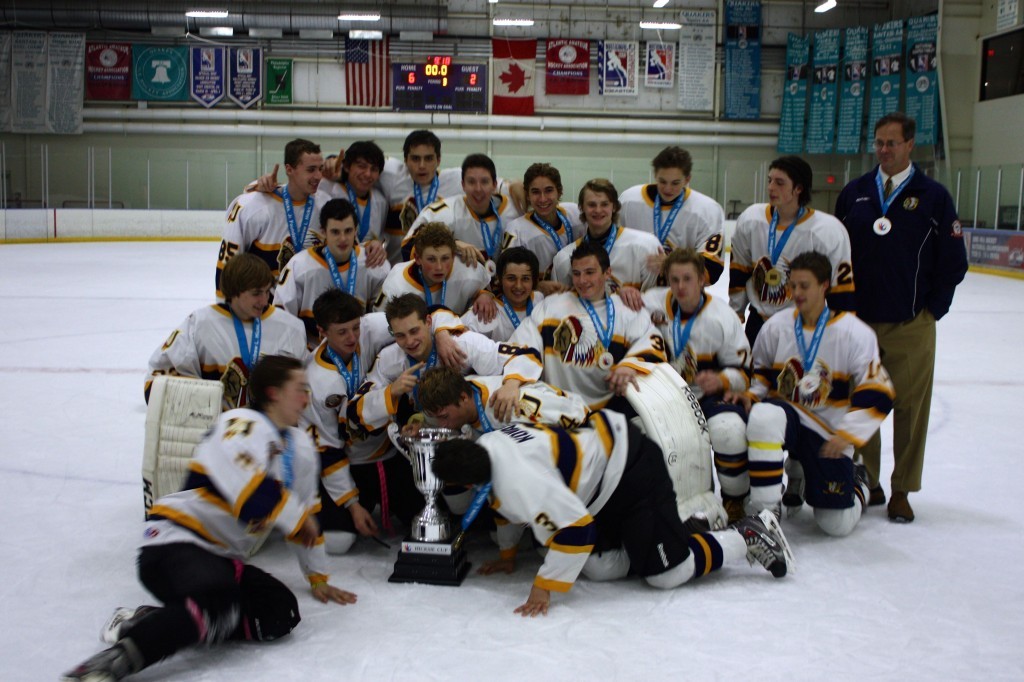 The 2014 Andrew L Hicks Jr. Memorial Hockey Tournament, also known as the Hicksie Cup, took place at Ice Line from October 6th through October 17th. This year's tournament was expanded to eight high school hockey teams from the original four team format. The high school teams participating in this year's tournament included: Henderson, West Chester East, Rustin, Conestoga, Downingtown East, Downingtown West, Great Valley, and Unionville.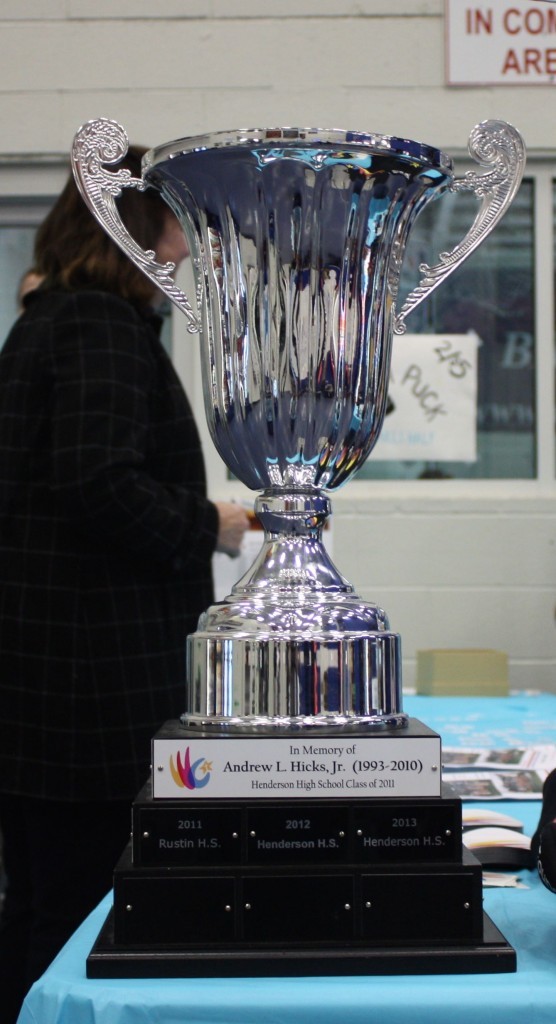 The eight teams were divided into two Groups of four teams. The first three nights of the tournament consisted of preliminary round play between the teams within each Group. The second place teams from each Group advanced to the Consolation Game and the first place teams from each Group qualified for the Championship Game. Both games were played on Friday October 17th. The Consolation game featured West Chester East versus Downingtown East. Downingtown East was able to hold off West Chester East to win the game 5 to 4.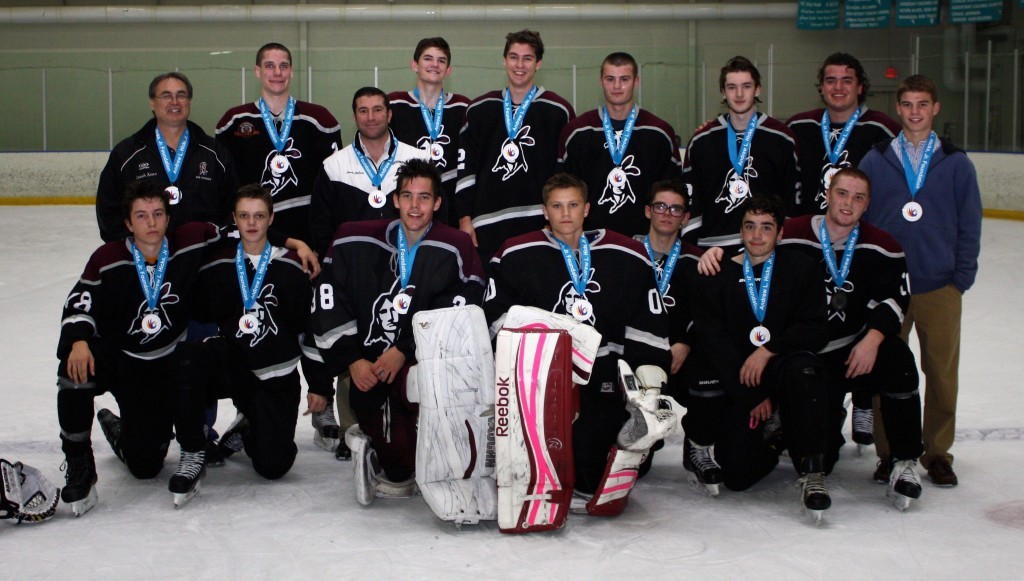 The Championship game was played between Henderson and Unionville. Both teams had gone 3 and 0 during the preliminary round games to earn a spot in the Final. Unionville got off to a strong start and took an early lead. Henderson fought back in the second period only to have Unionville go on and win the game 6 to 2. Unionville was presented the Hicksie Cup trophy after the game along with Foundation Gold medals to each individual player and coach. Henderson, last year's champion, earned a second place finish this year and received Foundation Silver medals for their effort.
This year's tournament raised over $3,000 for the Foundation. The success of the 5th annual Andrew L Hicks Jr. Memorial Hockey Tournament was due to the tremendous support and assistance received from the eight hockey clubs that participated in the tournament, Ice Line, and special group of Foundation volunteers including Ken Knox, Elizabeth Cottle, Jim Binns, Dan Knisely, the McCool family, Willow Dysard, Adam DeAngelo, Doug and Kathy Baer, and Renee McGusty. We would also like to thank Jim Anderson and all the ice hockey officials who volunteered to officiate all 14 games free of charge!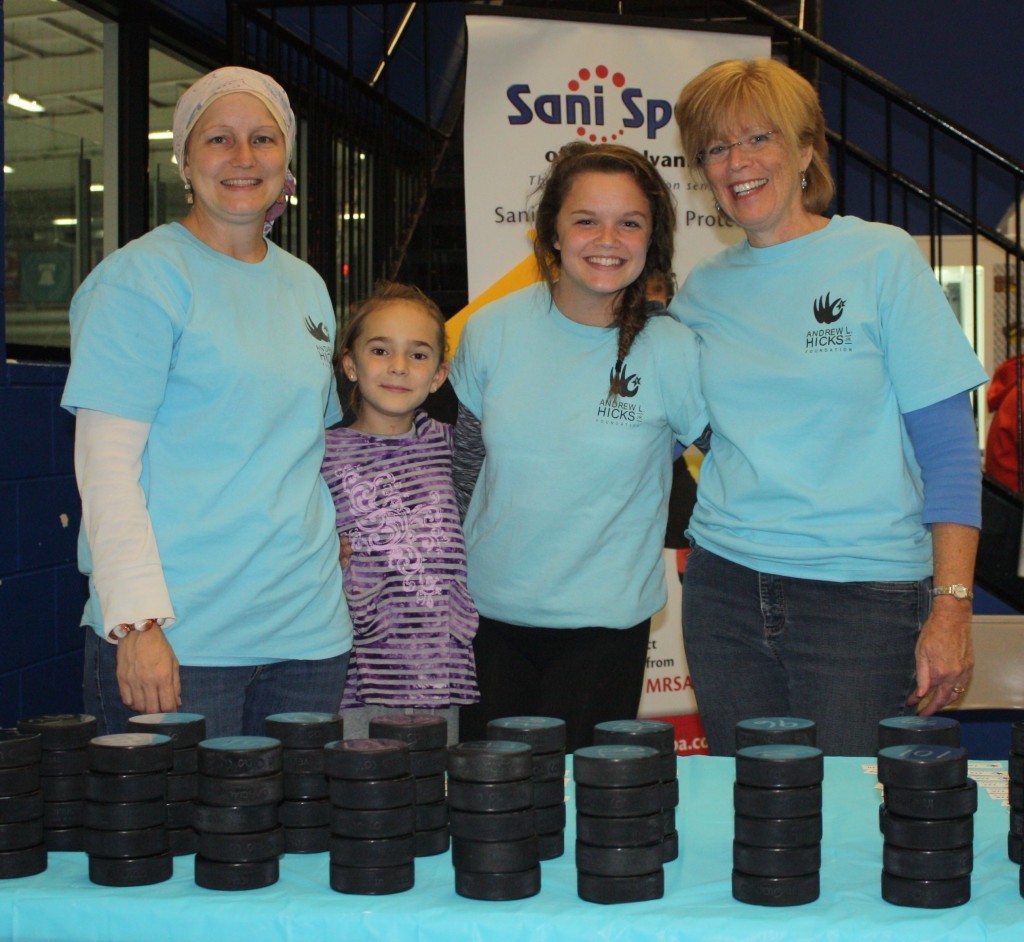 The money raised from the tournament will be used to underwrite the 2015 Learn to Skate event that will take place in March 2015. We expect to bring approximately 100 kids from Chester to Ice Line to spend the afternoon skating with 100 of the high school players that participated in the Hicksie cup. If you'd like to assist with the 2015 Learn to Skate event, please consider signing up as a Foundation volunteer.
Special Thanks:
Ice Line
Crown Trophies
Jim Anderson
Henderson Ice Hockey
Unionville Ice Hockey
WC East Ice Hockey
Rustin Ice Hockey
Conestoga Ice Hockey
Downingtown East Ice Hockey
Downingtown West Ice Hockey
Great Valley Ice Hockey