Warrior Guides Geocaching 05/19/13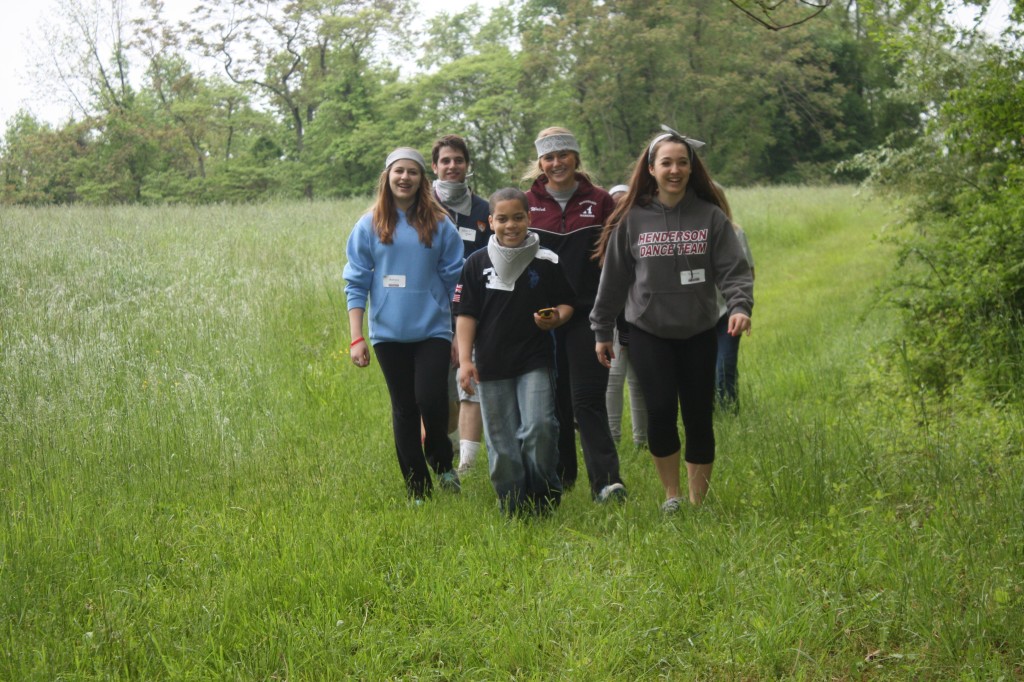 The Warrior Guides finished up their year together by Geocaching at Paradise Farm Camps in Downingtown on Sunday, May 19th.  The Warrior Guides and their Braves paired up and were put into teams of 10 (5 Warrior Guides with 5 Braves).  Each group was assigned a color and was given an Adult Volunteer Small Group Leader.  Half of the 18 groups began their adventurous day out in the fields and woods with their GPS systems, looking for hidden caches, each worth a certain number of points.  Some were very well hidden and some were a bit easier to find, but the hour and half that they spent searching went very fast and was quite a lot of fun!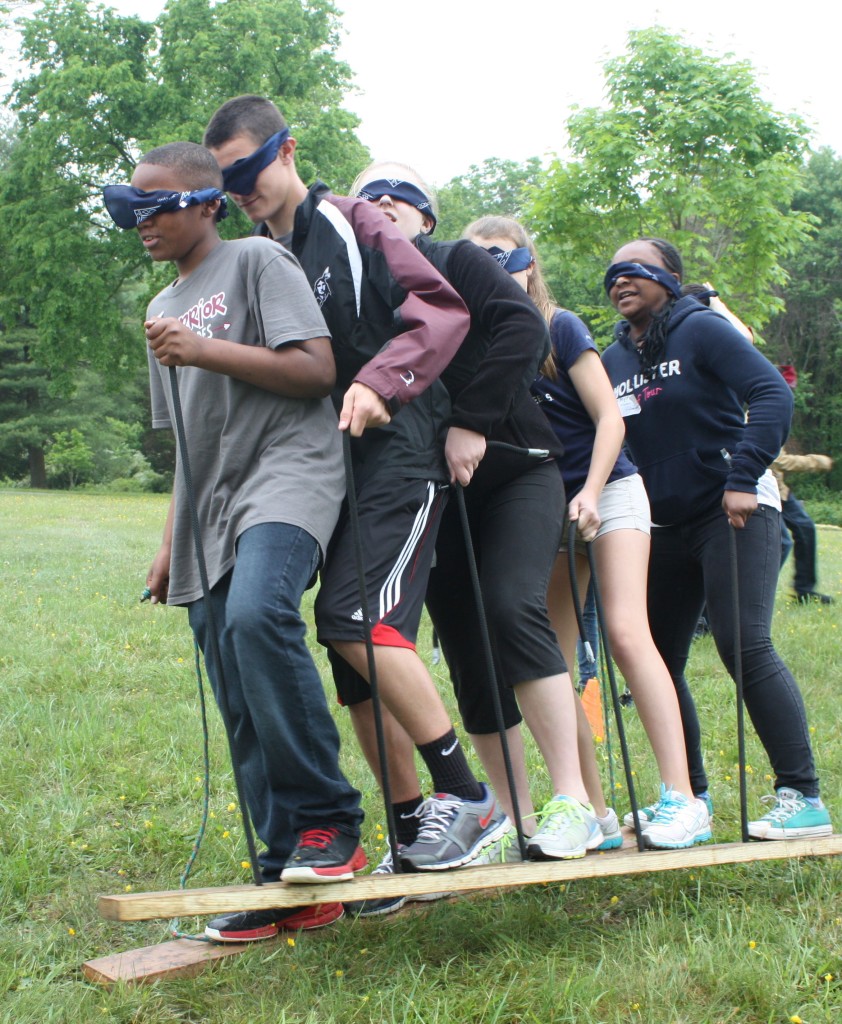 The other 9 groups stayed at the Base Camp and participated in five different small group team building exercises.  The whole thing was very competitive as each group was trying to win the activity and get the awarded points.  Some groups had to work together to move along two wooden "skis" using coordinated instructions so that they could move the left one at once and then the right one at the same time.  All this was done while being blindfolded so they relied on verbal instruction and trusted one another.  The other activities also required a leader who was trustworthy and clear instruction and then everyone working together in unity.  A lot was learned that afternoon.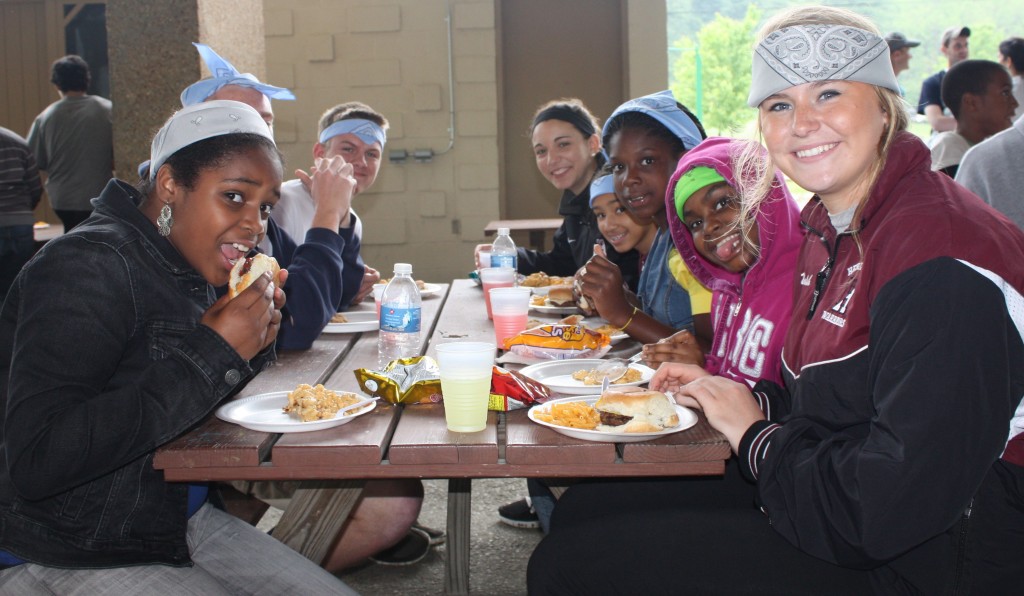 After the team building, the kids enjoyed a terrific BBQ of cheeseburgers, hot dogs, chips, bananas, macaroni and cheese and some cookies.  It really was a terrific day.  We appreciate all of the adult volunteers who made it possible and we are hopeful that we'll get to repeat this activity again next year.
Special Thanks:
CCWA Paradise Farm Camps
Geo Caching Adventures
Krapf Bus Company