Warrior Guides Bowling 11/19/13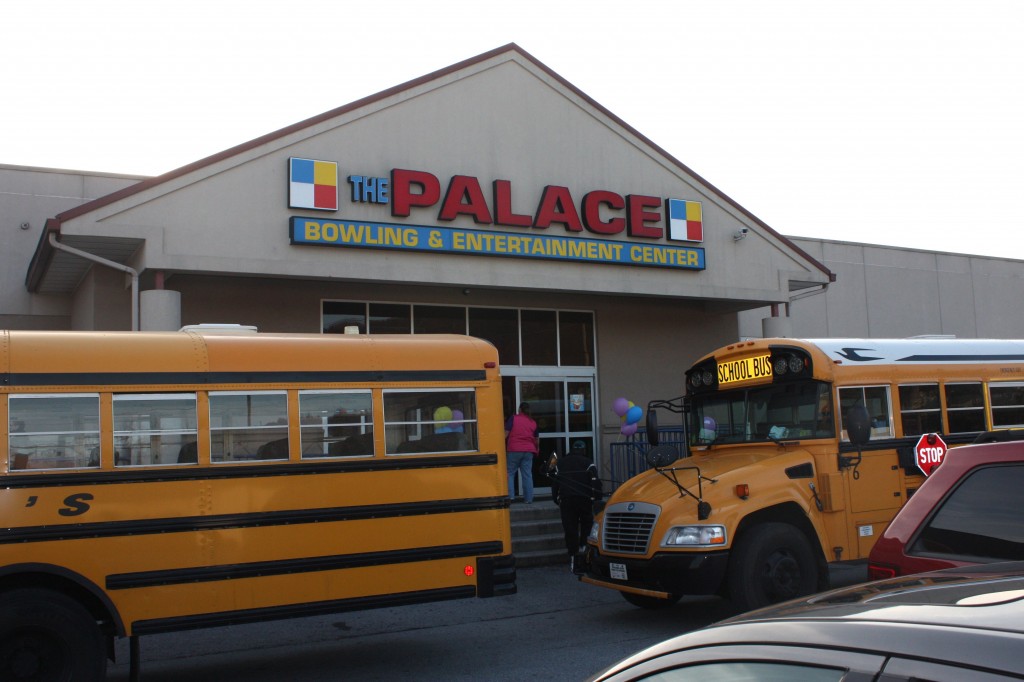 The Palace Bowling and Entertainment Center was again the venue for a fantastic day of bowling and dancing for the Warrior Guides club.  On Saturday, November 19th, the Braves from Chester traveled to Downingtown to meet their high school friends.  The two groups had not seen each other since the Henderson High School football game in October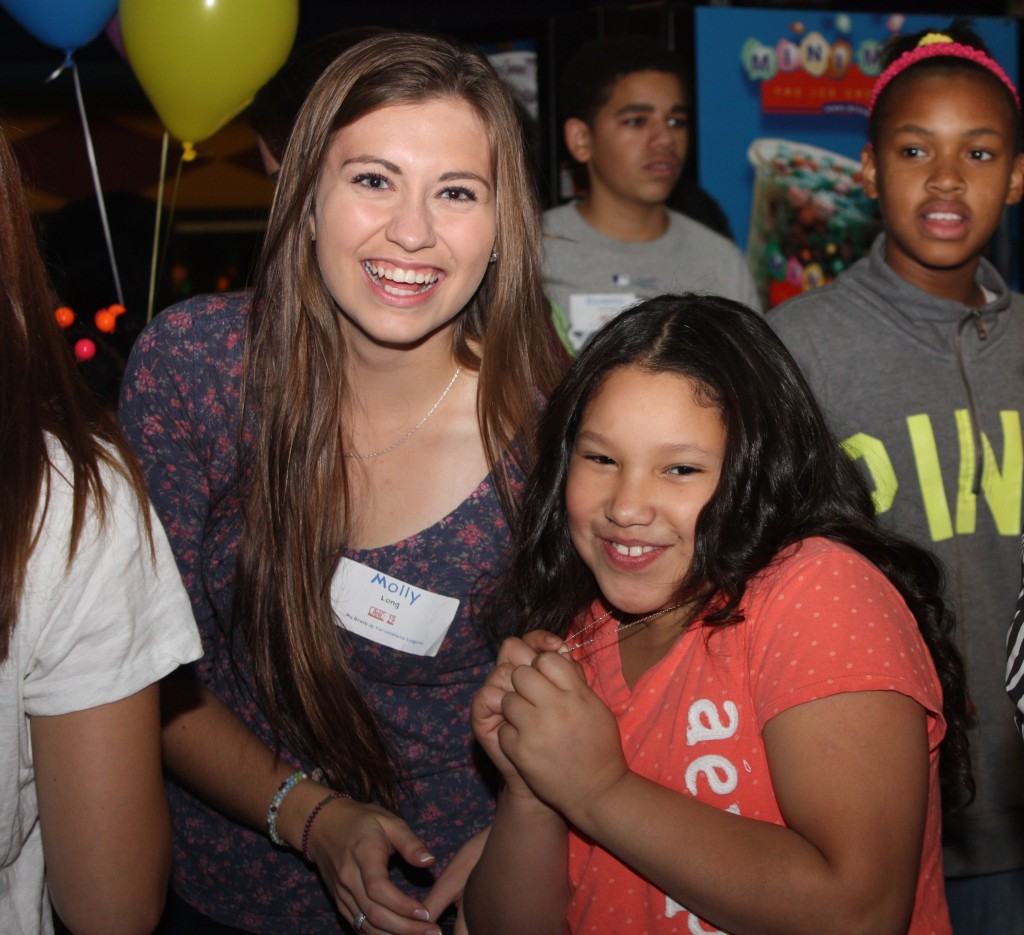 The pairs quickly found their lanes and began to bowl together.  Some of the kids are really good bowlers and there were strikes and spares galore.  Some of the others were more interested in trying new styles, besides the traditional bowling form, and they had a lot of fun experimenting with bowling backwards and bowling between their legs.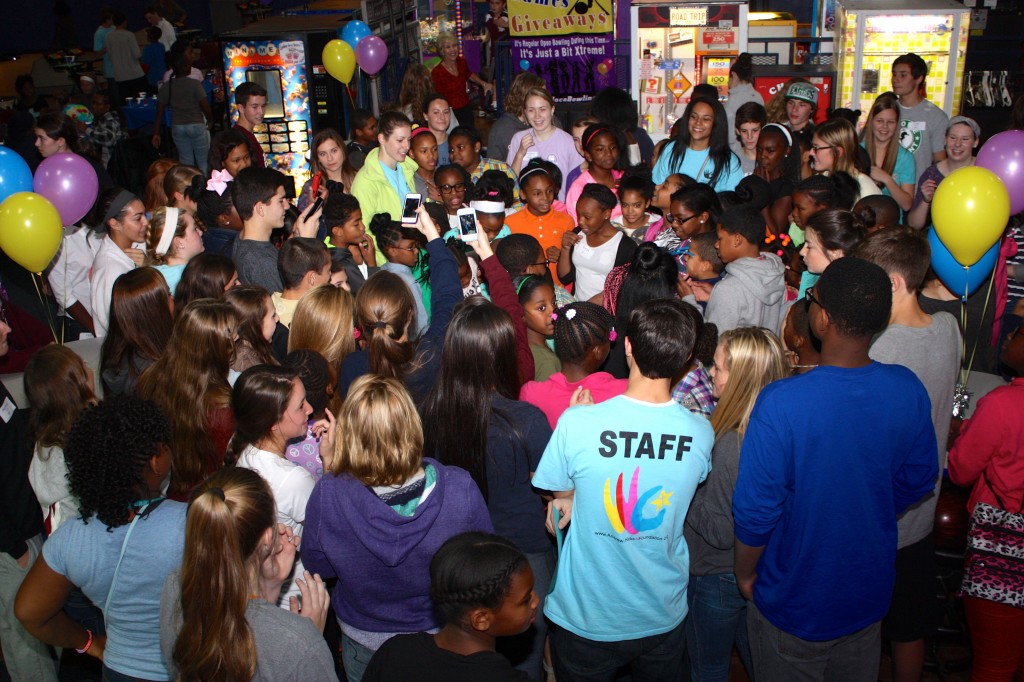 The kids always have a great time on the dance floor too!  The DJ was playing some really great music that both sets of kids were very familiar with and so the dance floor was packed!  So many of the chaperones were enjoying themselves just watching what was going on!  We again had a great group of chaperones from West Chester University and we're so thankful for their support.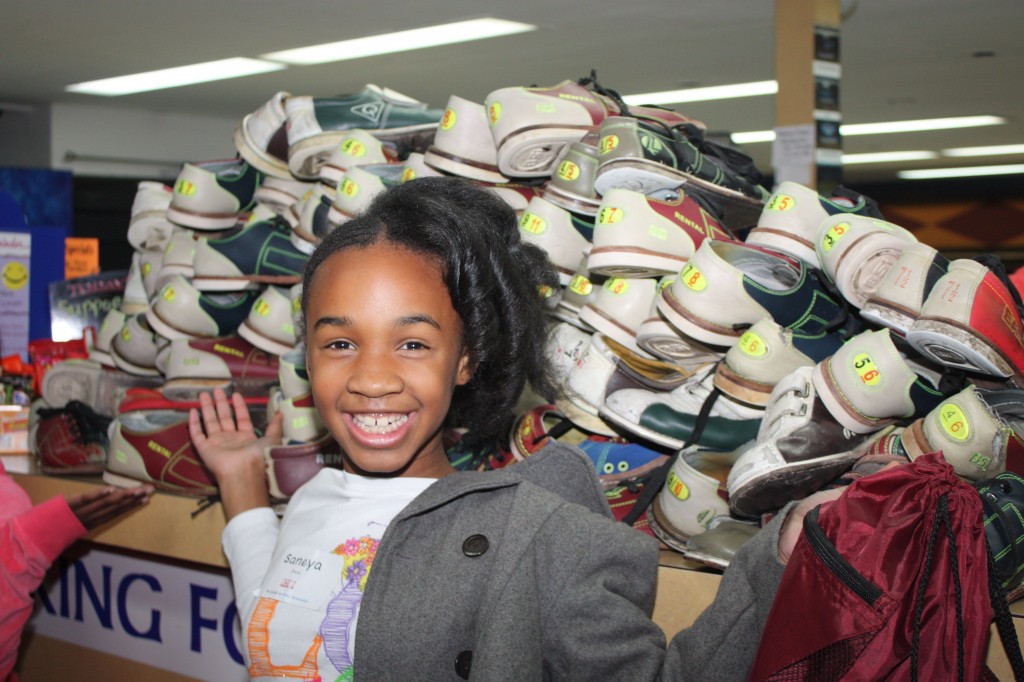 Everyone had plenty of pizza and cake to eat, and soda to drink.  The cakes were beautifully decorated and enjoyed by all.  The kids are becoming friends pretty quickly.  Those who were shy are breaking out of their shells, and the others are allowing their friendships to grow.
Special Thanks:
The Palace Bowling and Entertainment Center
West Chester University Physical Education Club