PA System Installed at Henderson's Schramm's Field 2013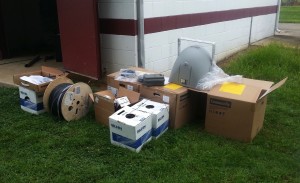 The Andrew L. Hicks, Jr. Foundation recently contributed to a new Public Address System for the Varsity Soccer Field at Henderson High School.  The system previously donated to Schramm's Field was determined to be underpowered for the vast venue.  That system was given to the tennis program at Henderson.  The Andrew L. Hicks, Jr. Foundation partnered with the Athletic Department to purchase the new, powerful system.  The Foundation also received assistance with the installation from Brubaker Inc.  We are very grateful to their technician, Dan, who did a professional job and was a pleasure to work with.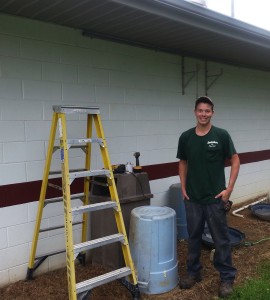 The Foundation purchased the equipment from Community, a Chester based manufacturer and supplier of professional audio equipment.  We are grateful for their support in this project as well.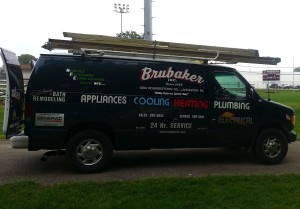 As a strong supporter of Henderson's soccer program, the Foundation is hoping that many  Warrior GOALS and SAVES will be reported over the new PA System.  GO WARRIORS!
Special Thanks:
Henderson Athletic Department
Brubaker Inc
Community
Advanced AV