Cut-A-Thon and South Hill Designs Open House 10/6/13

Henderson High School seniors Carly Askinas and Dionna Poluch, organized a Cut-A-Thon at Peter's Salon & European Spa on Sunday, October 6, 2013 which raised almost $2,000 for the Foundation's work.  The girls worked hard to make sure that the word got out about the fund raiser and they spent their day welcoming new clients, serving light food and refreshments and cleaning up after every cut.  Everyone who came for a hair cut felt special and certainly appreciated the cheap price for a fabulous cut, especially since all $20 was being donated to the Foundation.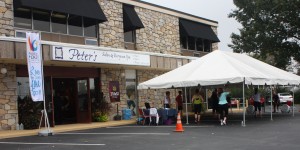 Peter's Salon co-owner, Carol Thiel, also ran a Zumba-Thon contiguously, encouraging Zumba instructors to donate their time while the classes ran from 10am until 2pm.  Each participant donated $10 towards the total funds raised.  The classes were held outside in the parking lot, under a tent, and everyone enjoyed the fun music and good time!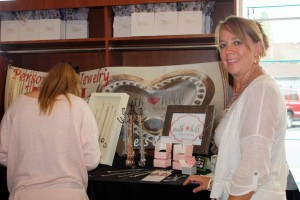 In addition, Kim Rowe from South Hill Designs also participated in the event.  Her clients got to design their own custom lockets  and a good percentage of all of Kim's sales for the day (and from future booked parties) was donated to the Foundation.  Kim's sales generated an additional $375 for the Foundation.
Thank you to everyone who came out to support this senior project.  What a really fun way to raise money for our programs!
Special Thanks:
Peter's Salon & European Spa
Kim Rowe and South Hill Designs