Army Navy Men's Soccer at PPL Park 11/08/13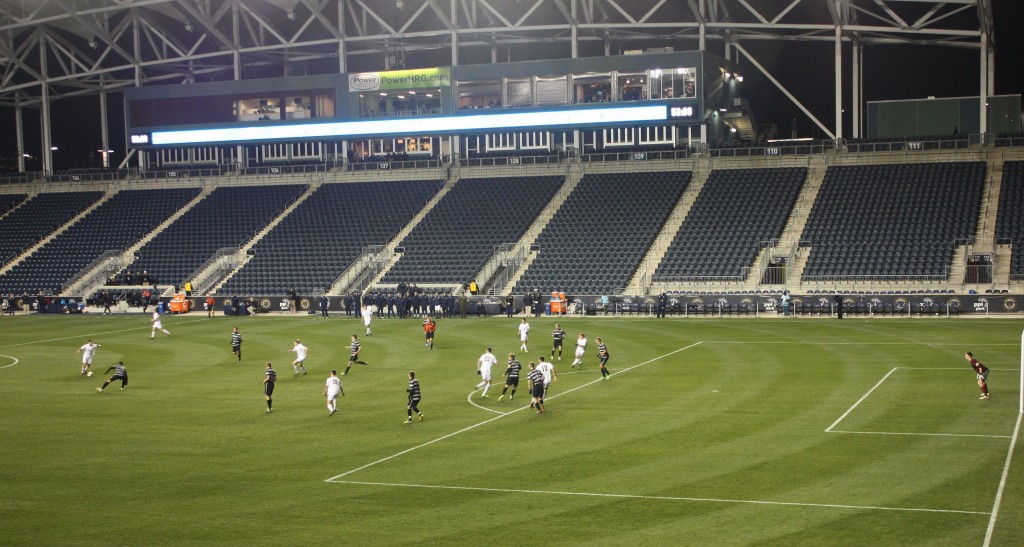 Thanks to the Philadelphia Union who graciously offered the Andrew L. Hicks, Jr. Foundation 135 free tickets to the Army Navy Men's Soccer Game, held at the stunning PPL Park on Friday, November 8, 2013.  The gift was in recognition of the work that the Foundation has done in the City of Chester.  Some of the guests were from West Chester and many of our guests were from Chester.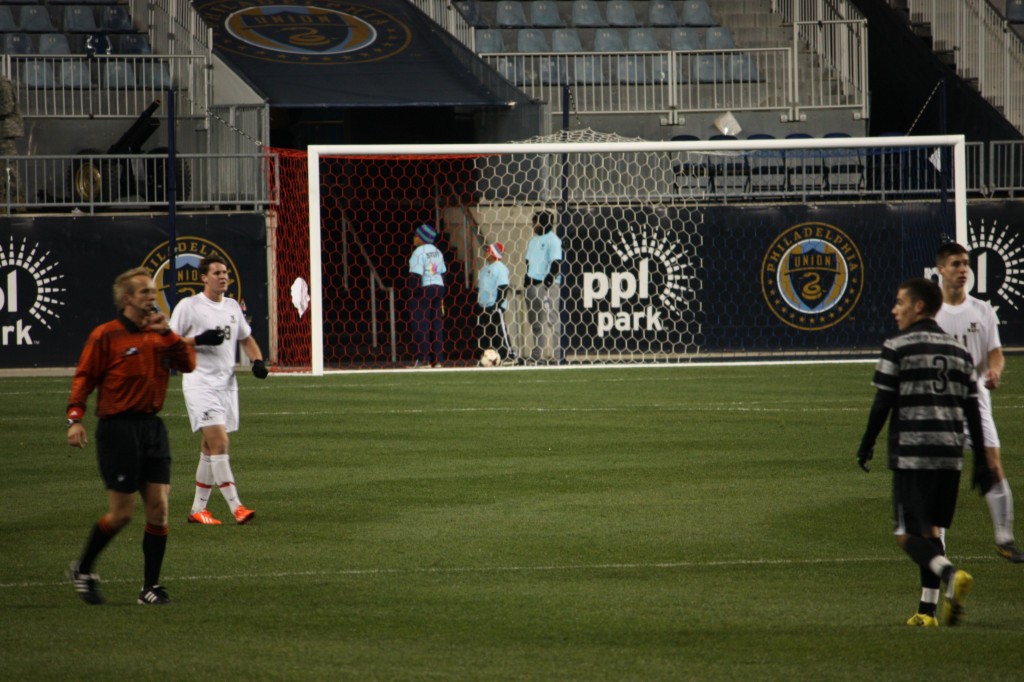 In addition to the free seats, the Foundation was invited to choose 12 boys to be ball boys on the field that day.  Four of the ball boys were from West Chester and 8 were from Chester.  Some of the boys have been Warrior Guides with us for two years.  Others have attended Camp Paradise and are ready to be Counselors this year!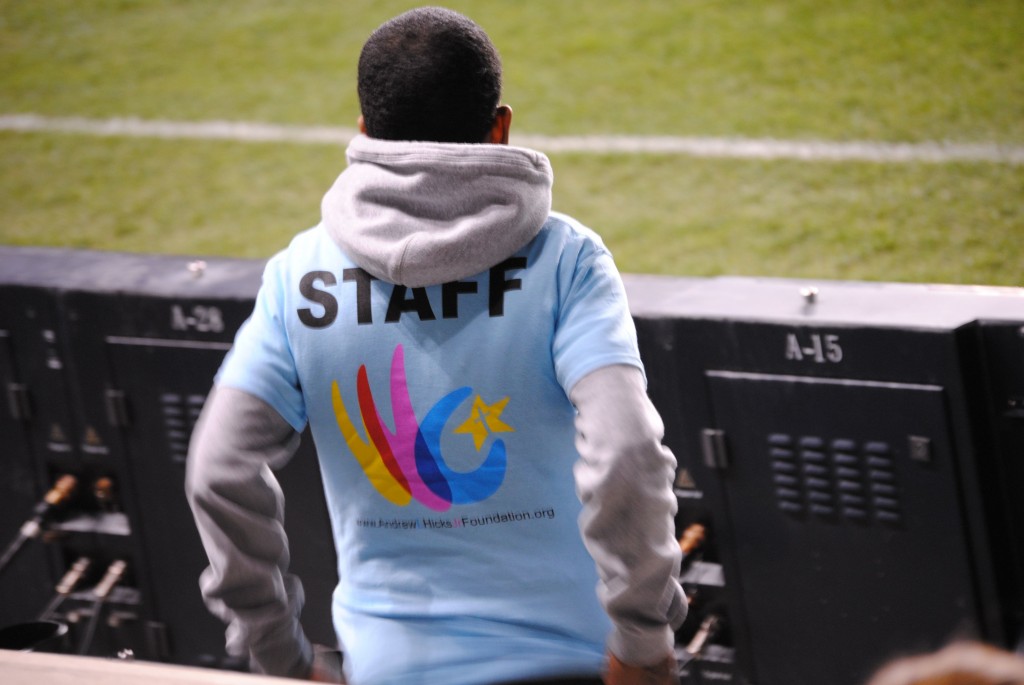 The boys that participated wore their STAFF t-shirts and were strategically placed all around the field.  They had the best seats in the house.  The rest of the crowd enjoyed a clear, but cold evening of fellowship and excitement.  The game was fast-paced and the battle was tightly contested and went into overtime, with the Midshipmen of the United States Naval Academy coming out ahead 1-0.
The audience appreciated the aggressive play, but mostly appreciated the hard work, loyalty and commitment to country by the young men of both service academies, West Point and Annapolis.  Our hats go off to both teams, especially as we remember our veterans this Veterans Day weekend.  Thank you for your selfless service and protection.
Special Thanks:
Philadelphia Union