Warrior Guides End-of-Year Celebration 5/20/12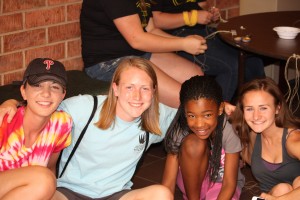 Christ Community Church hosted the Warrior Guides and their Braves for a fantastic End-of-Year Celebration.  The afternoon began with games of dodgeball and jewelry making, and then everyone gathered in the lobby for popcorn and beverages.  Shortly afterwards, the entire group moved into the small chapel to watch a slide show presentation which highlighted the different events from the year.  After that, the large group shared pizza and drinks and a final game of dodgeball before the Chester Braves boarded the buses to head back home.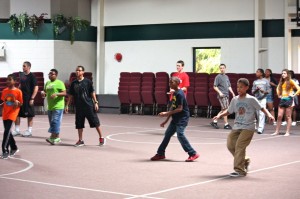 The Warrior Guides moved downstairs into the Youth Center to listen to a couple of songs performed by Christ Community Church's youth band and then listened to Mrs. Hicks share with the group the story behind the establishment of the Andrew L. Hicks, Jr. Foundation.  It was a great day which celebrated all of the hard work and effort that the Warrior Guides put into making this a successful inaugural year for the club.  Barriers were broken; trust was established; great friendships were formed; and attitudes were changed forever as a result of the 86 match ups that were made in October and the experiences that these kids shared.  It was a beautiful year!
Special Thanks:
Christ Community Church
Krapf Bus Company