Jamboree 11/3/12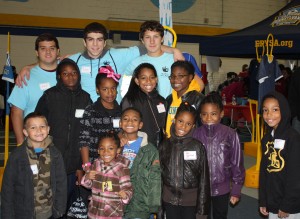 On Saturday, November 3, 2012, the Andrew L. Hicks, Jr. Foundation provided the Chester Upland Soccer for Success Program with a Soccer Jamboree to celebrate the success of its inaugural season.  The Jamboree was held at Widener University in the Schwartz Athletic Center.  Widener University has taken the lead on this exciting and innovative program that will help children in the Chester and Upland communities develop positive life skills while building their abilities in soccer.  The university has joined with the US Soccer and other key partners in the community to launch this after-school youth development program that uses soccer as a vehicle for social change among urban youth.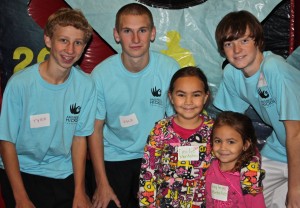 The Jamboree was the culminating activity following the autumn soccer season.  Almost 100 children participated in the Jamboree which included six activity stations:  inflatable moon bounces, carnival and field games, soccer, face painting, a group ceramic tile quilt project and a stop at In Ian's Boots to be fitted for a new pair of soccer cleats.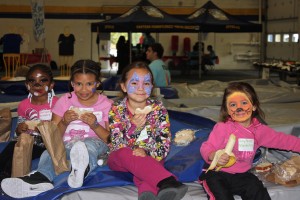 Volunteers from Henderson High School, Rustin High School and West Chester East were available at every station to play with the children and encourage them in that station's activities.  After a full rotation through all of the activities, every enjoyed a healthy lunch of a turkey and cheese sandwich on whole wheat bread, chips, a banana and a water bottle.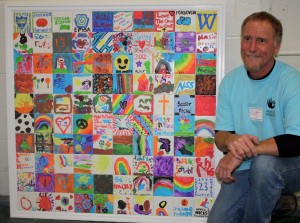 The group out project allowed each soccer player to paint his or her impression of the Chester Upland Soccer For Success Program or the Jamboree.  The finished project turned out beautifully.  The Jamboree was a graduation project for Henderson High School  seniors Julia Bissinger, Dara Martinelli and Sean Engle.
Special Thanks:
In Ian's Boots
Dietz & Watson
Arriana's Gourmet Cafe
Dan Mayer
Mr. Y and East Bradford Elementary School
Health Partners
EPYSA
The Philadelphia Union
Crozer Medical Center
Greener Partners
Aramark
Gentile's Market
Krapf Bus Company