The Andrew L. Hicks, Jr. Foundation has established Warrior Guides, a 1 on 1 mentoring club through Henderson High School. The club is currently in its eighth year and this year has matched up 75 Henderson students with 75 Chester 5th & 6th graders. The goal of the Warrior Guides program is to provide an opportunity for Henderson High School students to be a significant influence on the life of a Chester 5th or 6th grader who may need supplemental support, friendship or encouragement. Each member is expected to participate in our 8 monthly events through out the school year. These meaningful relationships further develop trust and understanding between the racially and economically diverse group of students.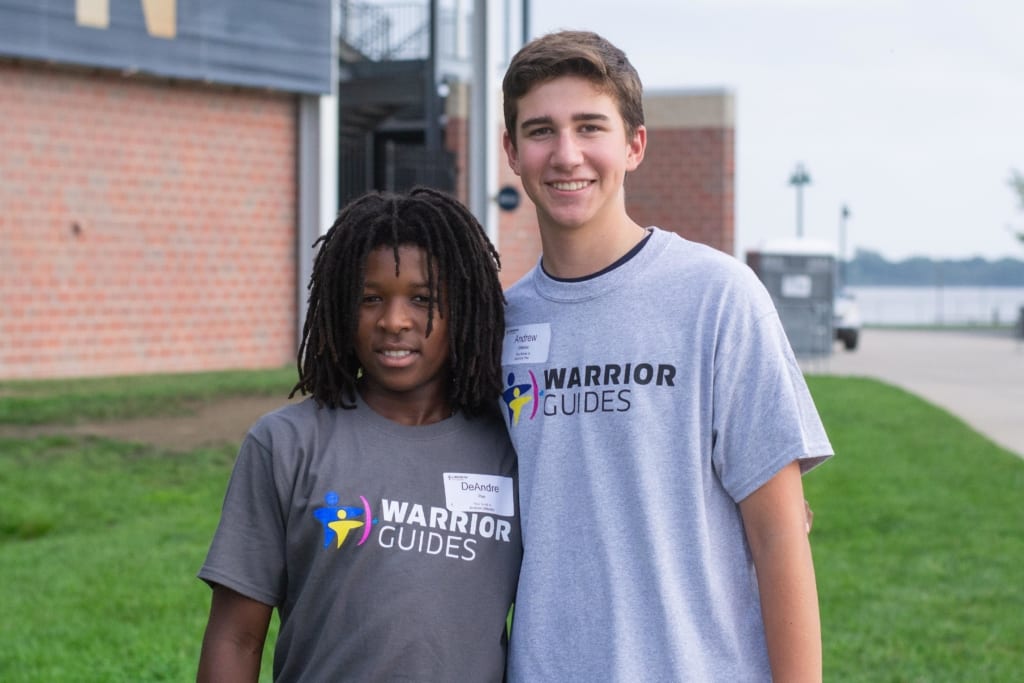 2018-19 Events:
September: Meet & Greet
October: Temple Football Game
November: Game Night
December: United Sports Christmas Party
January: Urban Air Trampoline Park
February: Arnold's Family Fun Center
March: Field Day
April: Community Collaboration Day
Check out our blog for pictures and more information on past Warrior Guide events. Any questions please email our program director, Niki Goodson.