"I can't thank you enough for everything you have done for our school.  I keep looking over at the backpacks and smiling!"  -

Susanne Cianfaro, MSW
School Social Worker
Chester Community Charter School

"Thank you for the tremendous gifts you have bestowed upon our school.  The student book bags and uniform check are items that we need and will use." –

Patricia L. Vallot
Principal
Frederick Douglass Christian School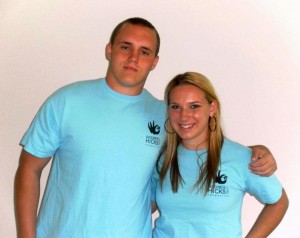 The Andrew L. Hicks, Jr. Foundation successfully completed its Second Annual School Supplies Drive in August 2011.  On September 6th,  Nick Gustaitis and Erin Sullivan, along with Karen Hicks delivered 148 filled backpacks to four elementary schools in Chester.  Nick and Erin were the two Henderson High School students that decided to make this effort their senior project.  They stuffed the backpacks with donated notebooks, pencils, pens, crayons, colored pencils, pencil cases, folders, glue sticks, erasers, scissors and everything else that a child would need to be prepared for school.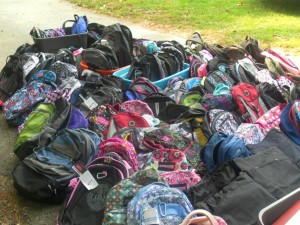 The backpacks were delivered to Widener Partnership Charter School, Chester Community Charter School, Chester Upland School of the Arts and Frederick Douglass Christian School.  The Principals that accepted the donations were so appreciative and the Social Workers were anxious to get the supplies to the Chester students right away, especially to the many who had come to school that first day without a backpack or any supplies.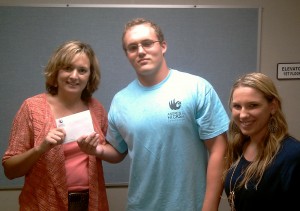 In addition, Nick and Erin were able to raise $1,870 in a School Uniform Drive which they managed to run simultaneously.  Since uniforms are required at each of our four partnership schools, Nick and Erin along with Karen were able to distribute these funds to the four schools so that children in need could receive a free uniform this year.