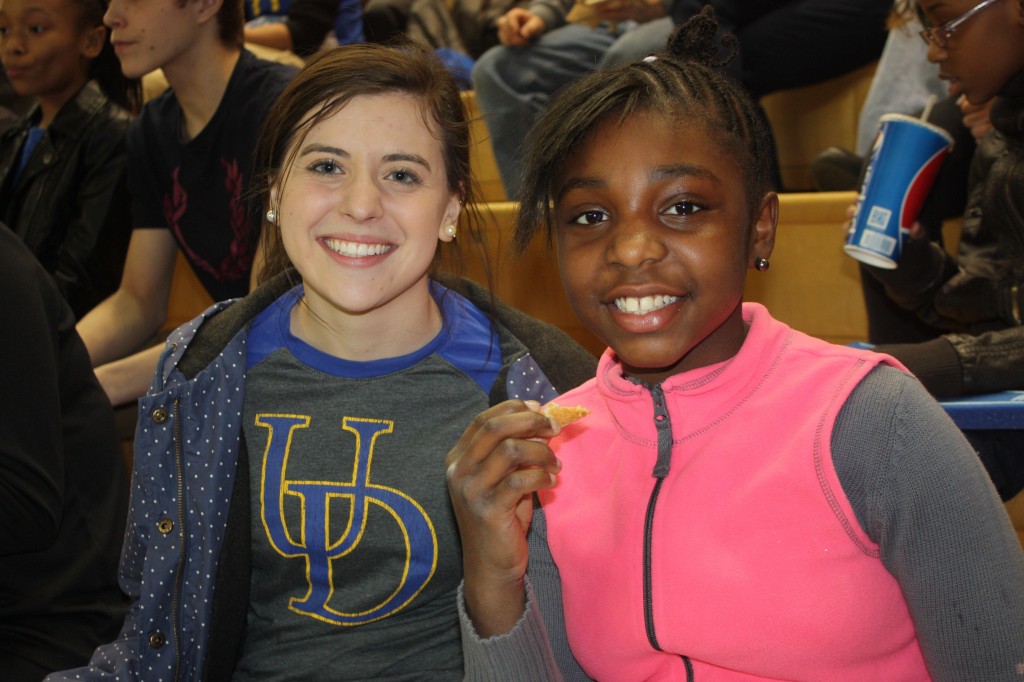 Our thanks go out to the National Association of Basketball Coaches Wives Heels and Hoops program for providing the Warrior Guides with tickets to see the University of Delaware Men's Basketball team play against Drexel on Sunday, February 23rd at the Bob Carpenter Center in Newark, DE.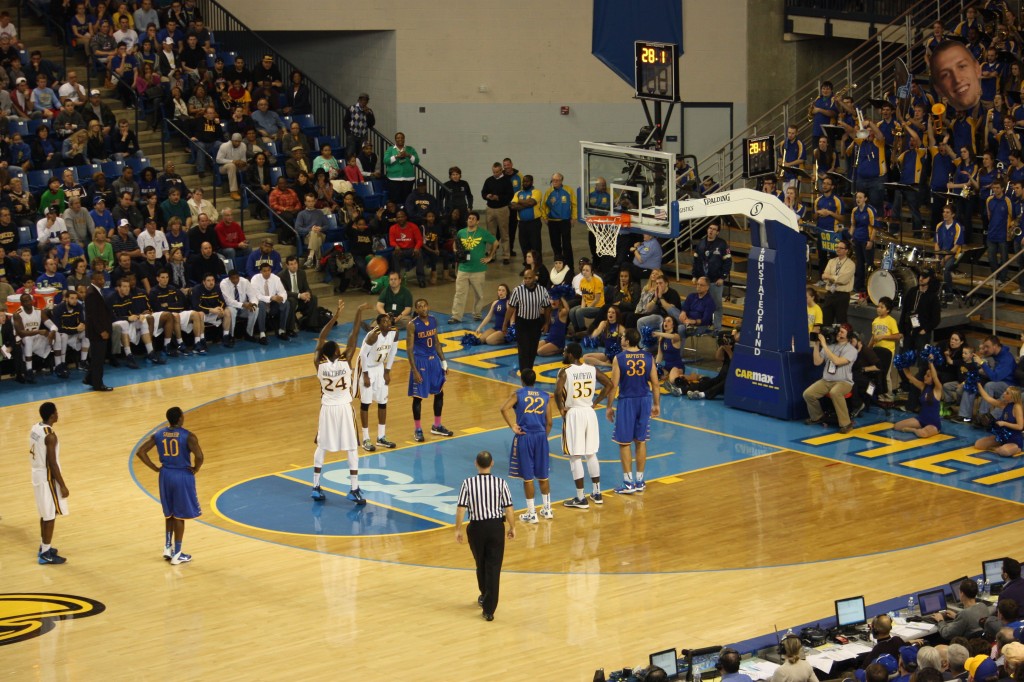 The students were so excited to see the Blue Hens who had a legitimate shot at capturing at least a share of the CAA regular season title with a win against Drexel.  Both teams fought ferociously with the scoreboard raising each team's points by two or three like a teeter totter.  There was never much breathing room for either team during the battle.  Unfortunately, Drexel won the match with a score of 65-69 but it did come down to the final minute of play with a three point shot which sealed the night for Drexel.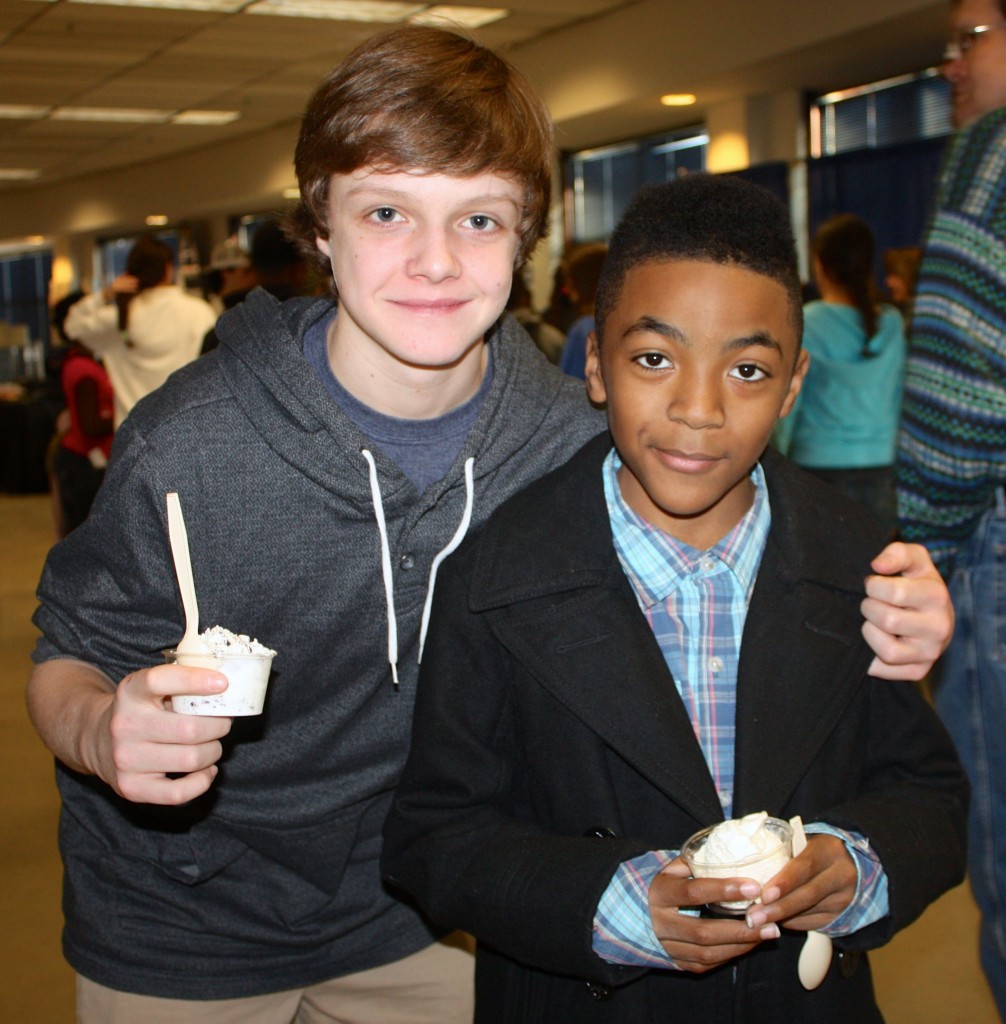 Despite the loss, the Warrior Guides had a fantastic time.  They enjoyed excellent seats in a packed house of excitable fans.  Each child was also treated to a hot dog and a soda thanks to Coach Monte Ross and his generous wife, Michelle and the Andrew L. Hicks, Jr. Foundation made sure that every child got a few scoops of delicious ice cream from the Delaware Creamery.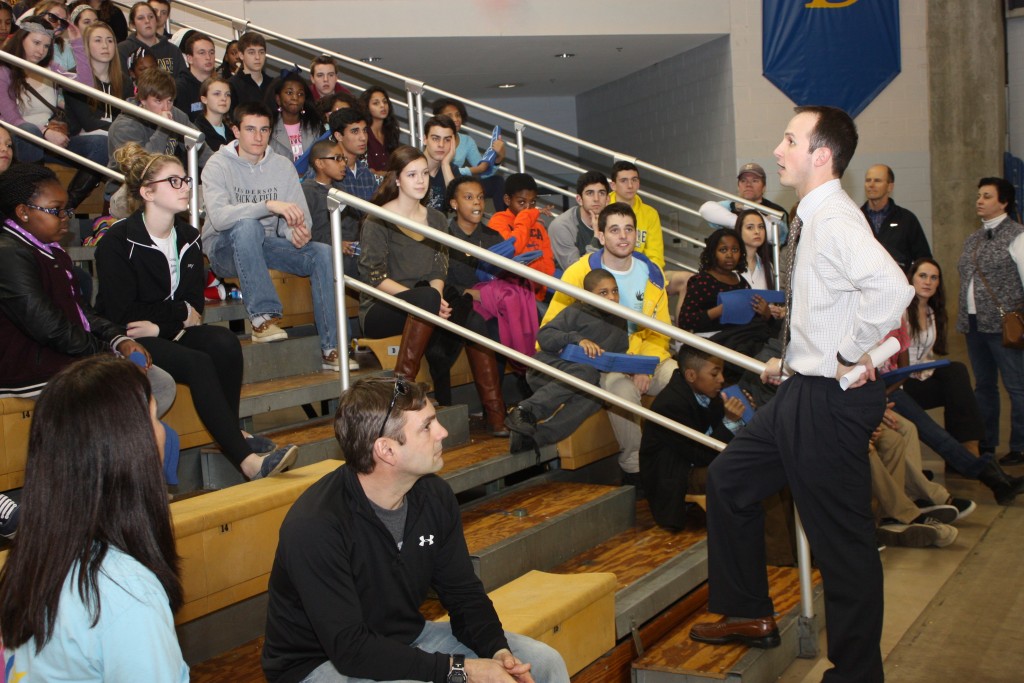 When the game was over, Assistant Coach Phil Martelli, Jr. came out to talk to the Warrior Guides and Braves and gave a very inspirational speech.  he talked about his love for the game and his dream to play professionally.  He shared how when he realized his dream wasn't going to materialize, he found a way to pursue his passion from the bench.  He emphasized how important relationships are in his life and have been to making his career and he disclosed that his greatest asset when he was on a college steam was his ability to be a great team player.
Special Thanks:
National Association of Coaches Wives Heels and Hoops
Coach Monte Ross and Michelle Ross
Assistant Coach Phil Martelli, Jr.
University of Delaware Men's Basketball
Krapf Bus Company
University of Delaware Creamery
Philadelphia Soft Pretzel Company, West Chester