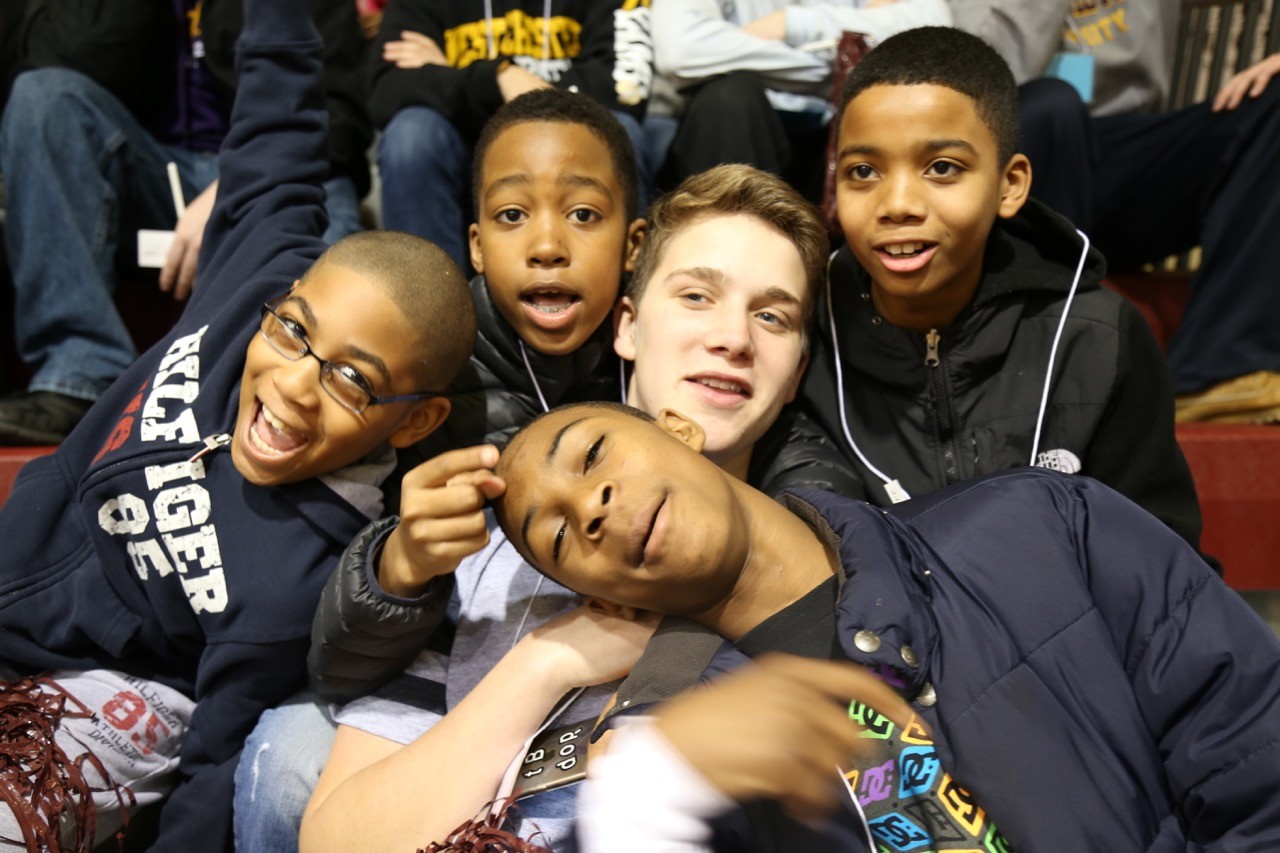 On Saturday, February 20, the Warrior Guides got together with their Chester Braves for a St. Joe's Basketball Game. Both sets of students arrived to St. Joe's Hagan Arena for a 2:00pm tip off. Our seats, donated by St. Joe's, were right on the court behind the net. It was great for the Braves and Guides to spend some time together since the last Warrior Guides event was canceled due to snow.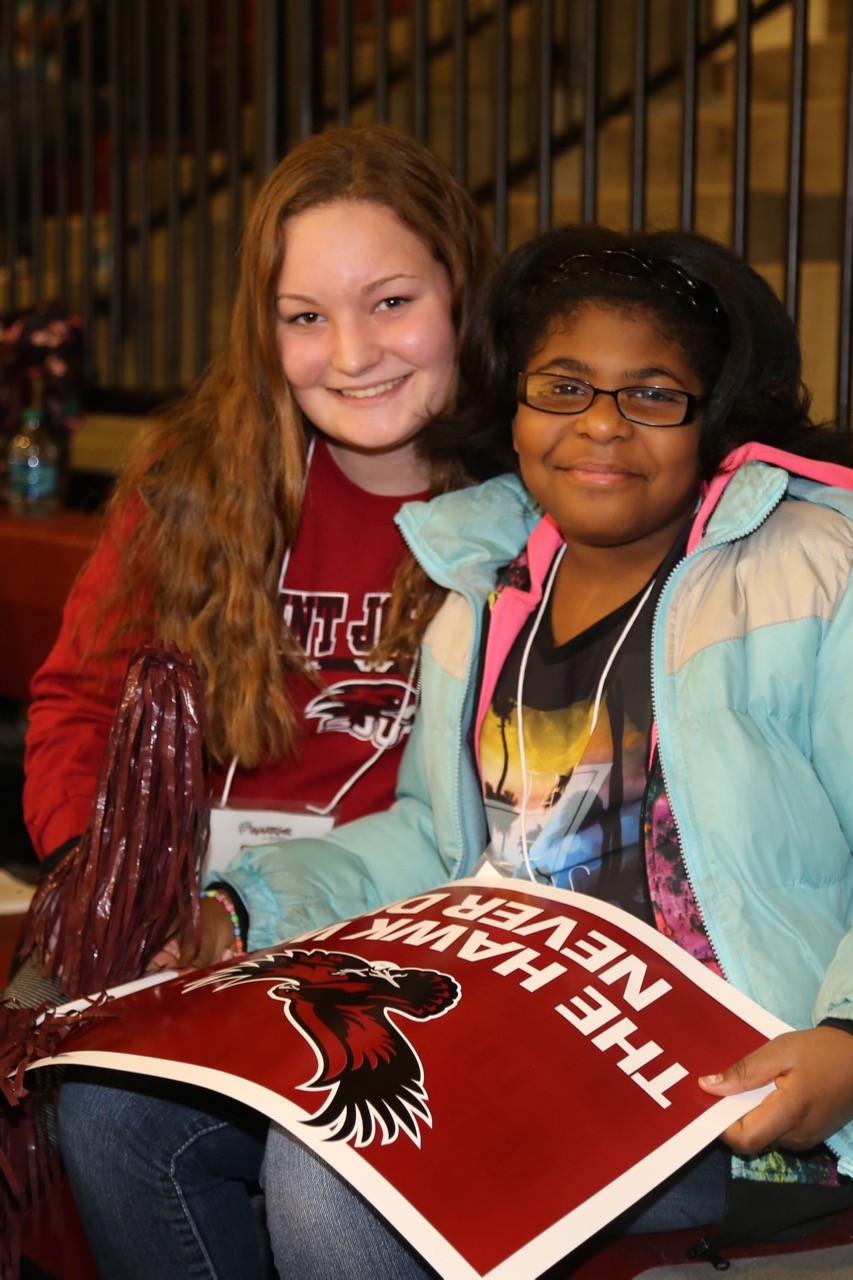 The Lady Hawks put on a great game against Rhode Island. After the first quarter, Saint Joseph's had a 25-14 edge. Rhode Island made it 25-19 after scoring the first five points in the second quarter, but SJU answered with a 15-0 run, making the score 40-19. The excitement of the game was kept high as the Rhode Island Rams worked hard to try to mount a comeback. In the end, the 74-63 victory went to the Hawks!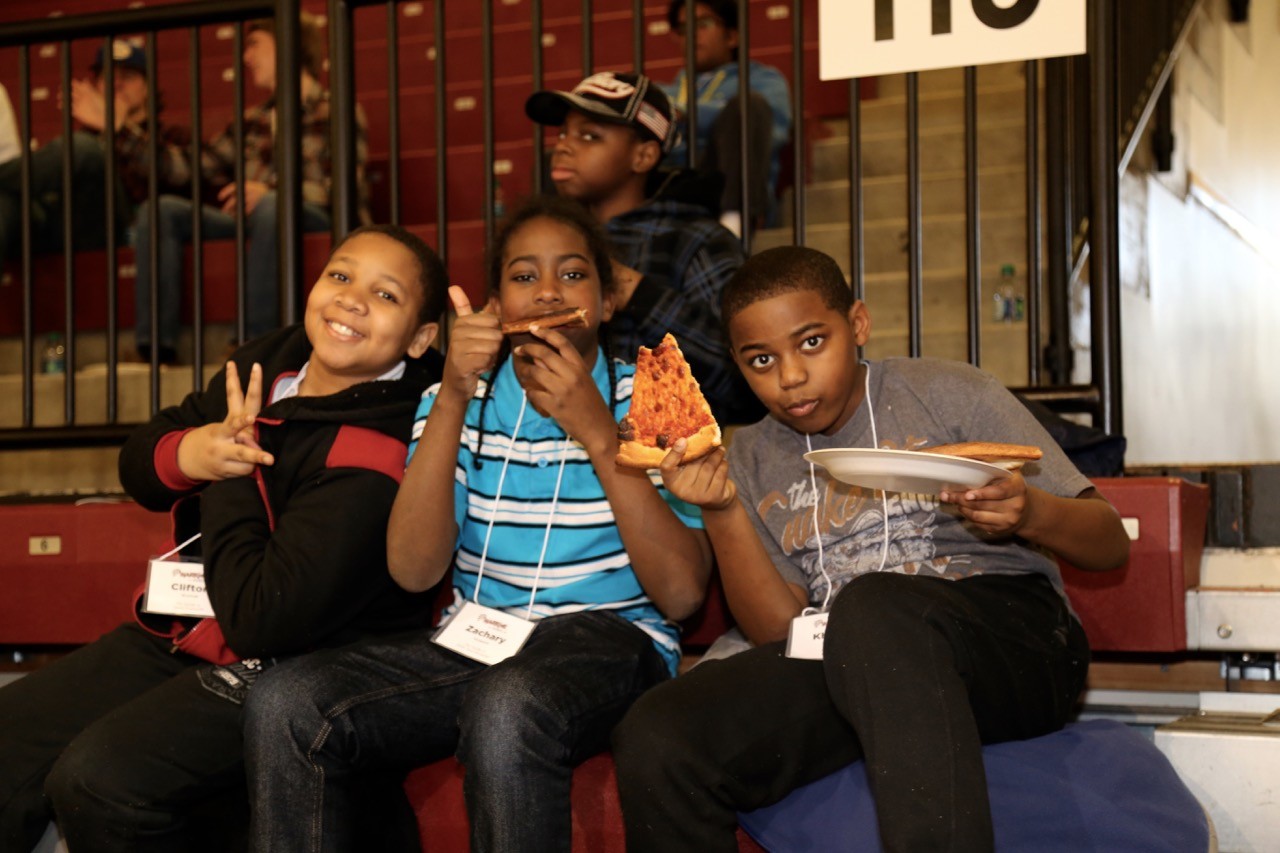 An important part to any event is the food – and the pizza from St. Joe's and Tony Roni's hit the spot along with some Rice Krispy Treats for a sweet dessert. Our game happened to be Senior Day, so once the win was official, we were able to watch the Senior Lady Hawks be honored.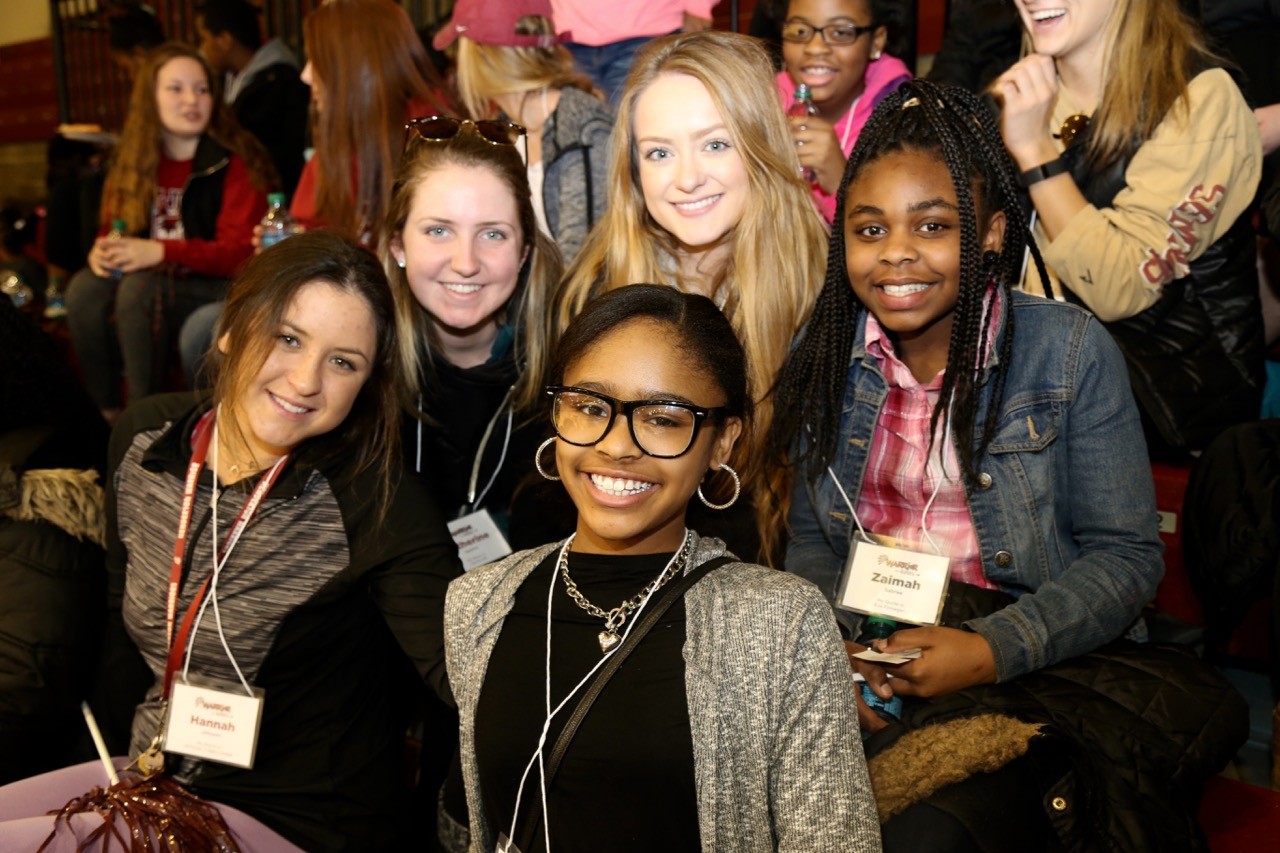 After the game and Senior presentation, we had enough time left to take a walking tour of the St. Joseph University campus. The sun was shining and the temperature soared to 60 degrees, so we were all grateful to be out and about the beautiful campus.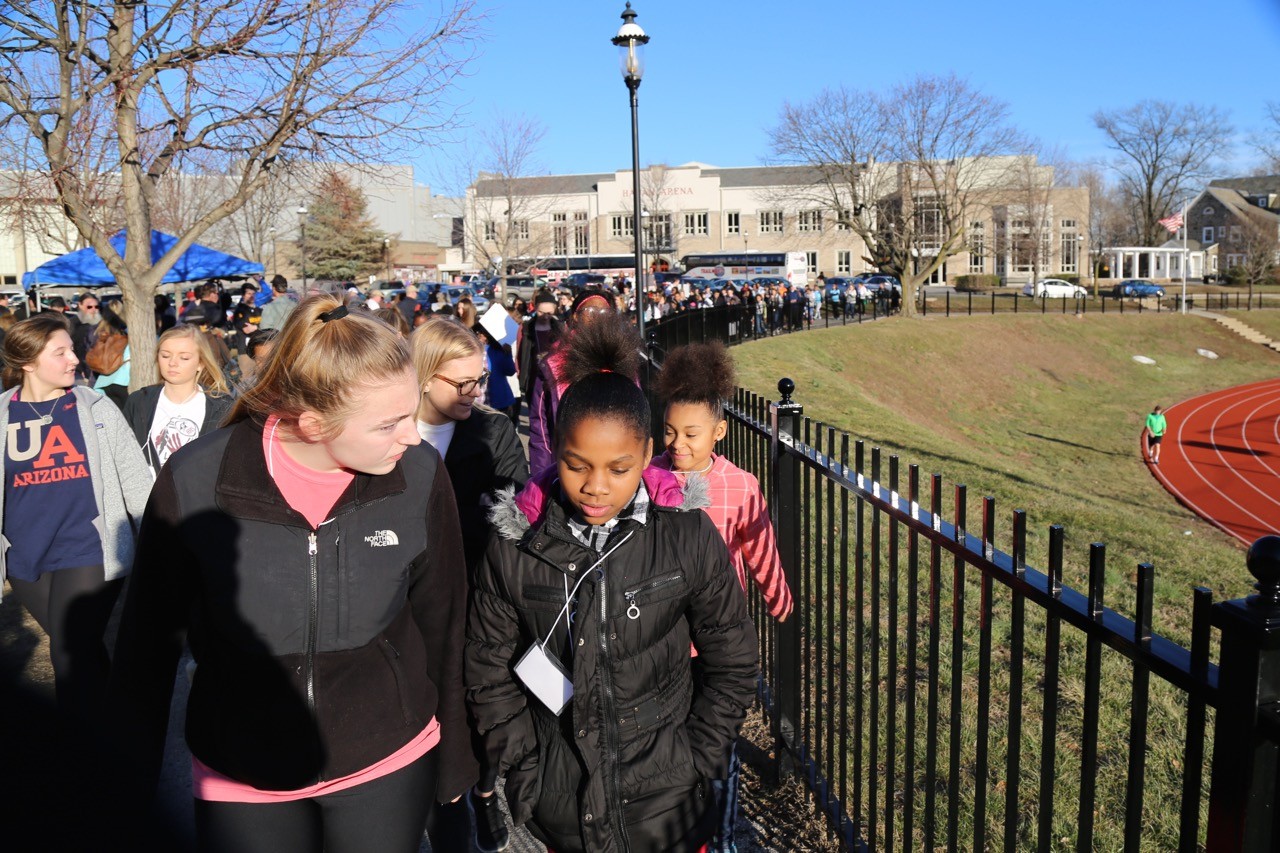 We saw the track, lacrosse fields, tennis courts, and even walked through one dorm. Our group stretched out in an impressive line as we wound around the campus, which has been around for over 160 years. We ended the tour where we started, loaded the buses and headed home after a great day of spending time together! Braves and Guides will meet again in March for a fun bowling party.
Special Thanks:
St. Joe's University
Christina Garofolo Henderson, Marketing Coordinator at SJU
Tony Roni's Pizza
Krapf Bus Company