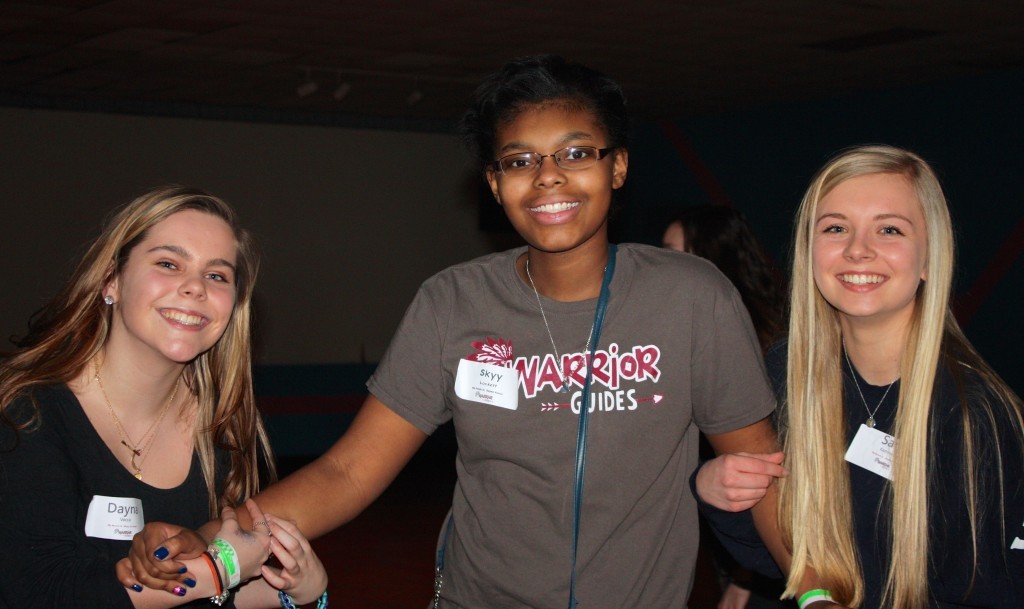 Anxious to see each other again after their trip to see a St. Joe's basketball game was cancelled due to inclement weather, the Warrior Guides met at Caln Skating Center in Downingtown for an afternoon of Warrior Guides Roller Skating.  The 115 pairs of kids began the night at 5:00pm with everyone grabbing a pair of skates and lacing up.  Some were on skates for the first time, but those who were in the program last year at least had some experience.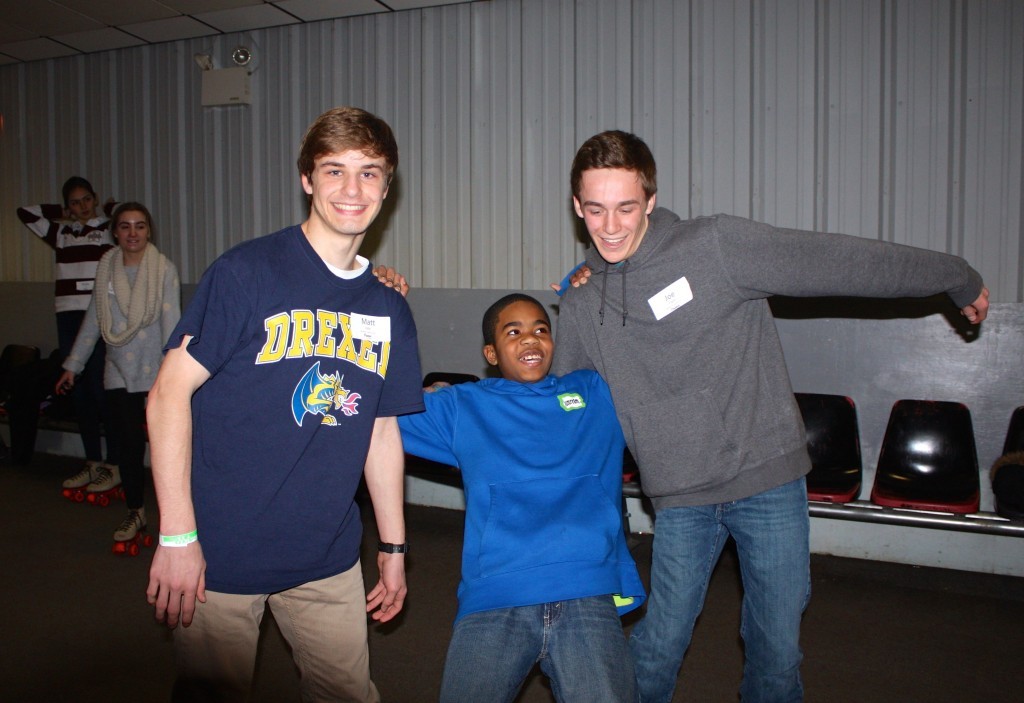 The music at the Skating Center kept most on the floor skating around and even practicing skating backwards or doing tricks.  Mostly the kids just really enjoyed each other's company.  Some were holding hands, and some were holding on for dear life!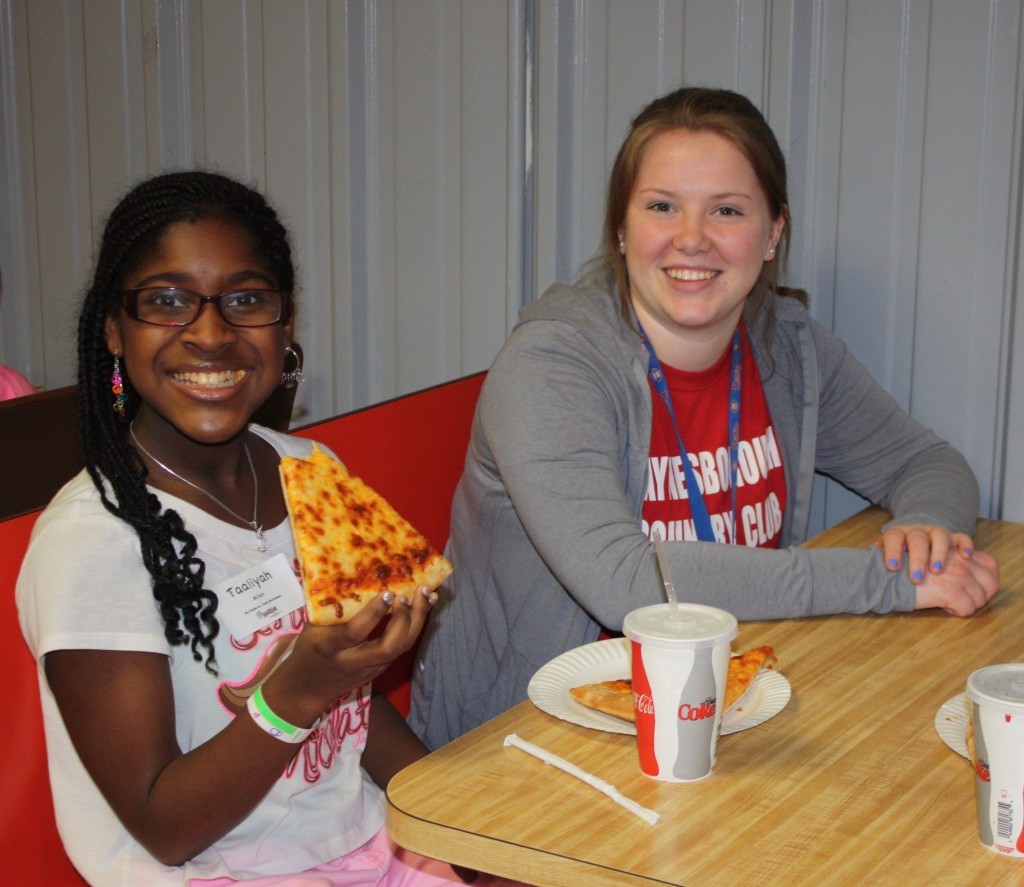 Everyone enjoyed two slices of pizza, some soda and a cookie for dessert.  At 7:00pm the crowd turned in their skates and traded them in for their dancing shoes.  The Skating Center played hit after hit and everyone filed onto the skating rink, turning it into a giant dance floor.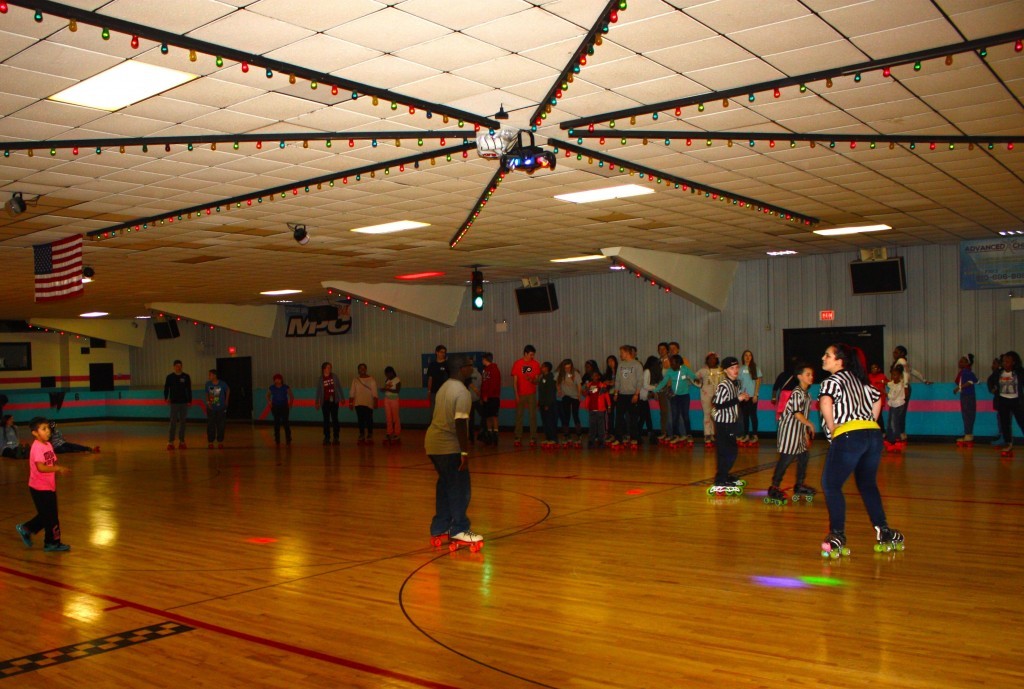 What a fun night!  The kids said good bye to one another and are looking forward to the next event on April 11th where they'll meet in Chester for a strong day of community service.
Special Thanks:
Caln Skating Center
Krapf Bus Company