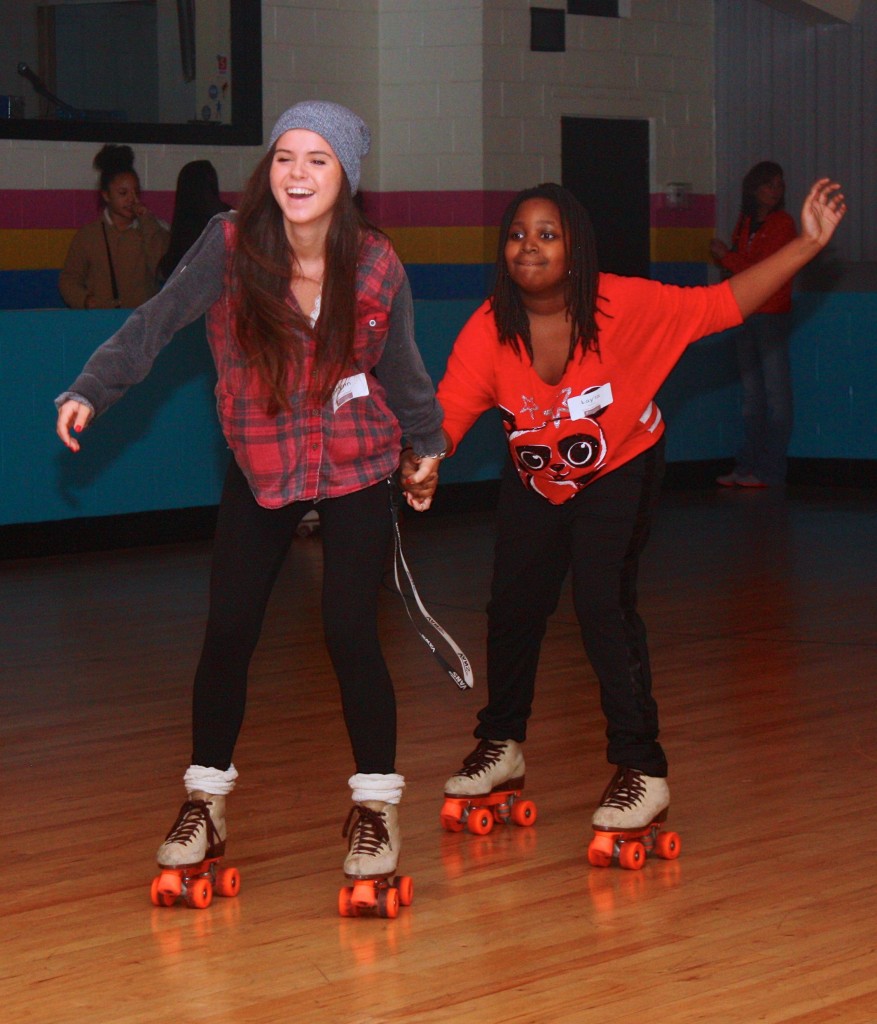 The Warrior Guides rang in the new year with a Roller Skating party on Sunday, January 12th.  The Andrew L. Hicks, Jr. Foundation rented out the entire Caln Skating Center for a giant dance party on skates.  Many of the Chester kids were stars, having such an easy time going around and around, while some of the West Chester kids were inexperienced with the sport.  It really didn't matter because all the kids had a fantastic time.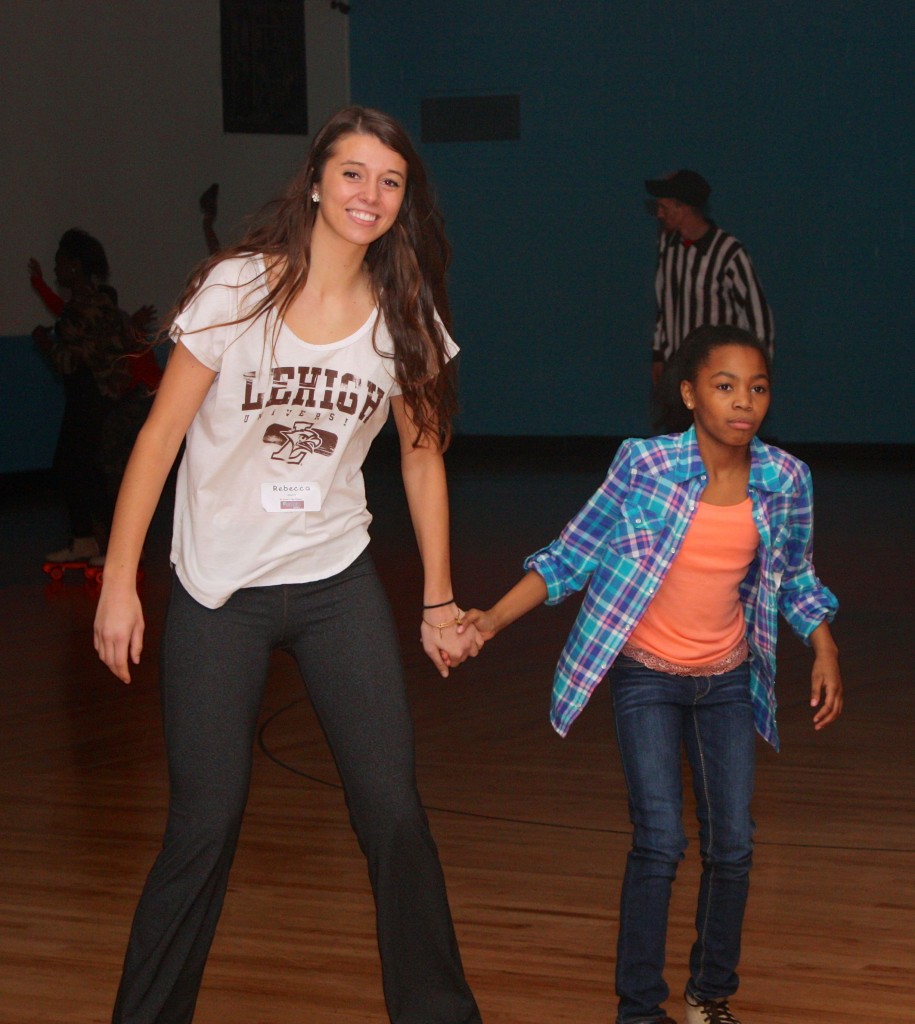 The songs that the DJ was playing were great and the kids really enjoyed holding hands and dancing while covering the hardwood floor.  Most pairs held hands, or held onto each others' waists to ensure that everyone stayed upright!  Before long we had lots of people skating well to the music and sometimes forming lines of 6 or 7 wide!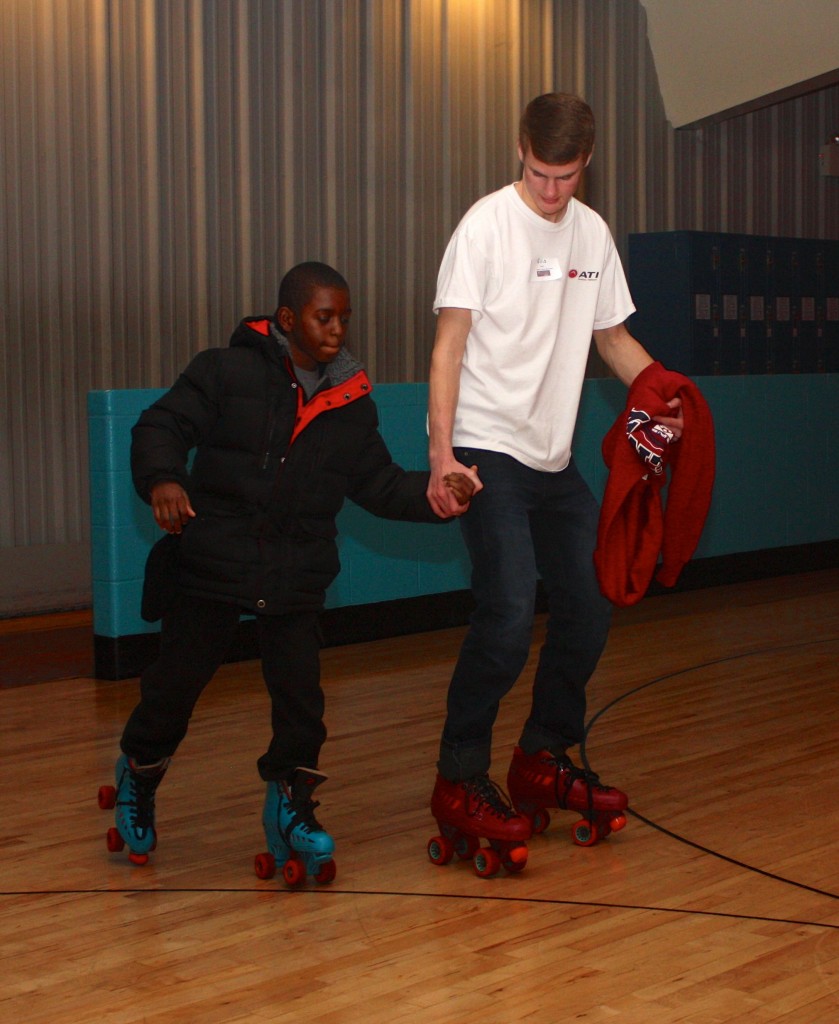 The more experienced skaters were happy to spend time with those who were unfamiliar with the roller skating.  All those who were less accustomed to skating were eager students and willing to try it and enjoyed themselves in the process.
Everyone got the chance to take a break from the excitement on the rink by skating over to the lunch area for pizza, soda and cookies and brownies.  The kids are becoming really good friends and seem to really appreciate the time that they spend together.  Our next event is in February and everyone is looking forward to a day at the University of Delaware to cheer on Blue Hen Men's Basketball On Sunday, February 23rd.
Special Thanks:
Caln Skating Center
Krapf Bus Company