The Warrior Guides and their Braves met at The Palace Bowling and Entertainment Center in Downingtown on Saturday, January 10th from 5:40pm until 7:40pm for an evening of bowling, pizza, dancing and dessert. The group has been meeting monthly since October when we got together to go to a Henderson football game. Then in November we went to the Army/Navy Soccer game in Chester at PPL Park. In December the group met at Widener University for a field day and for a little bit of community service.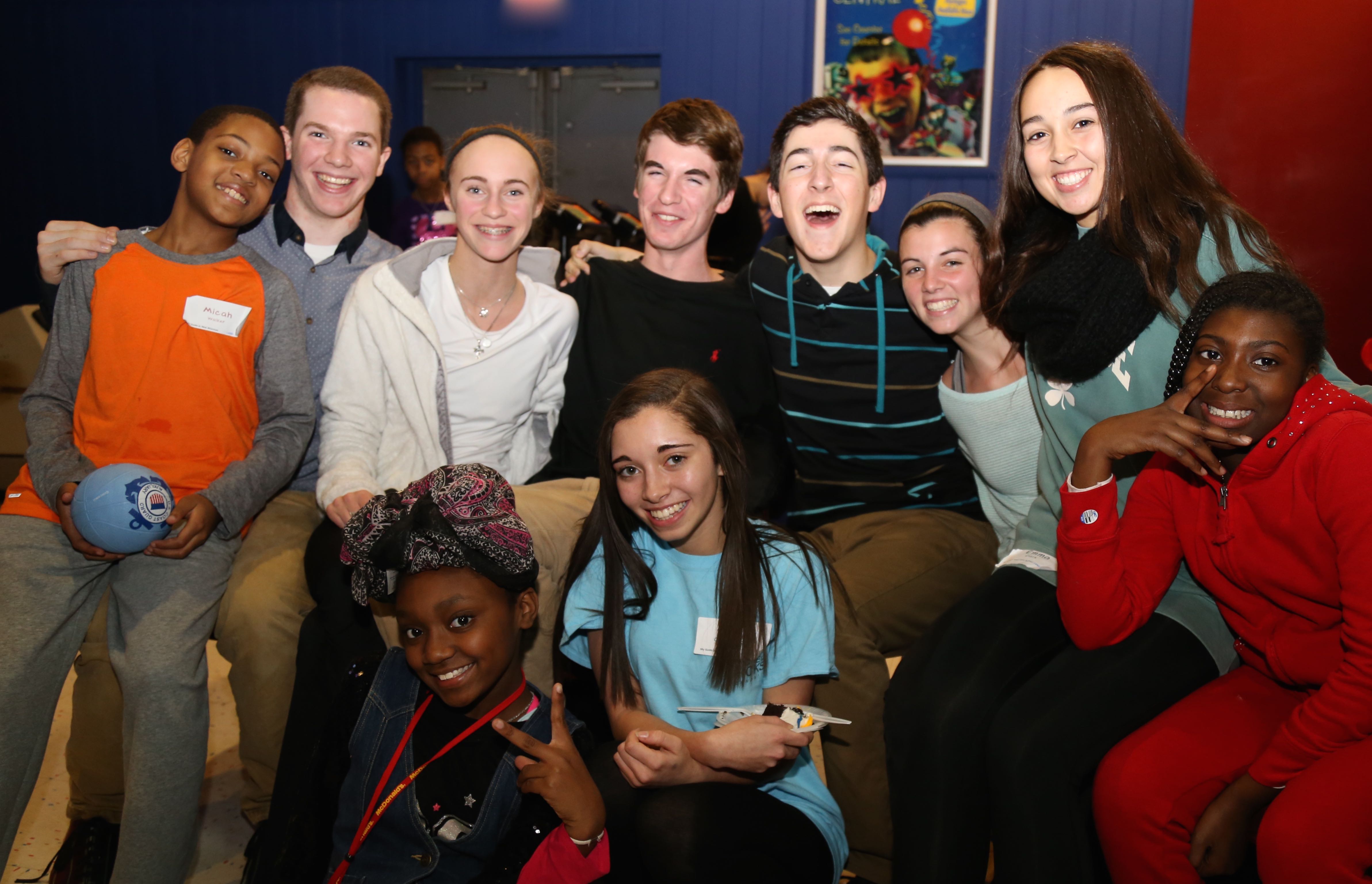 The kids are really getting to know each other and become good friends. Many of the pairs are participating for their second straight year together and they are really close.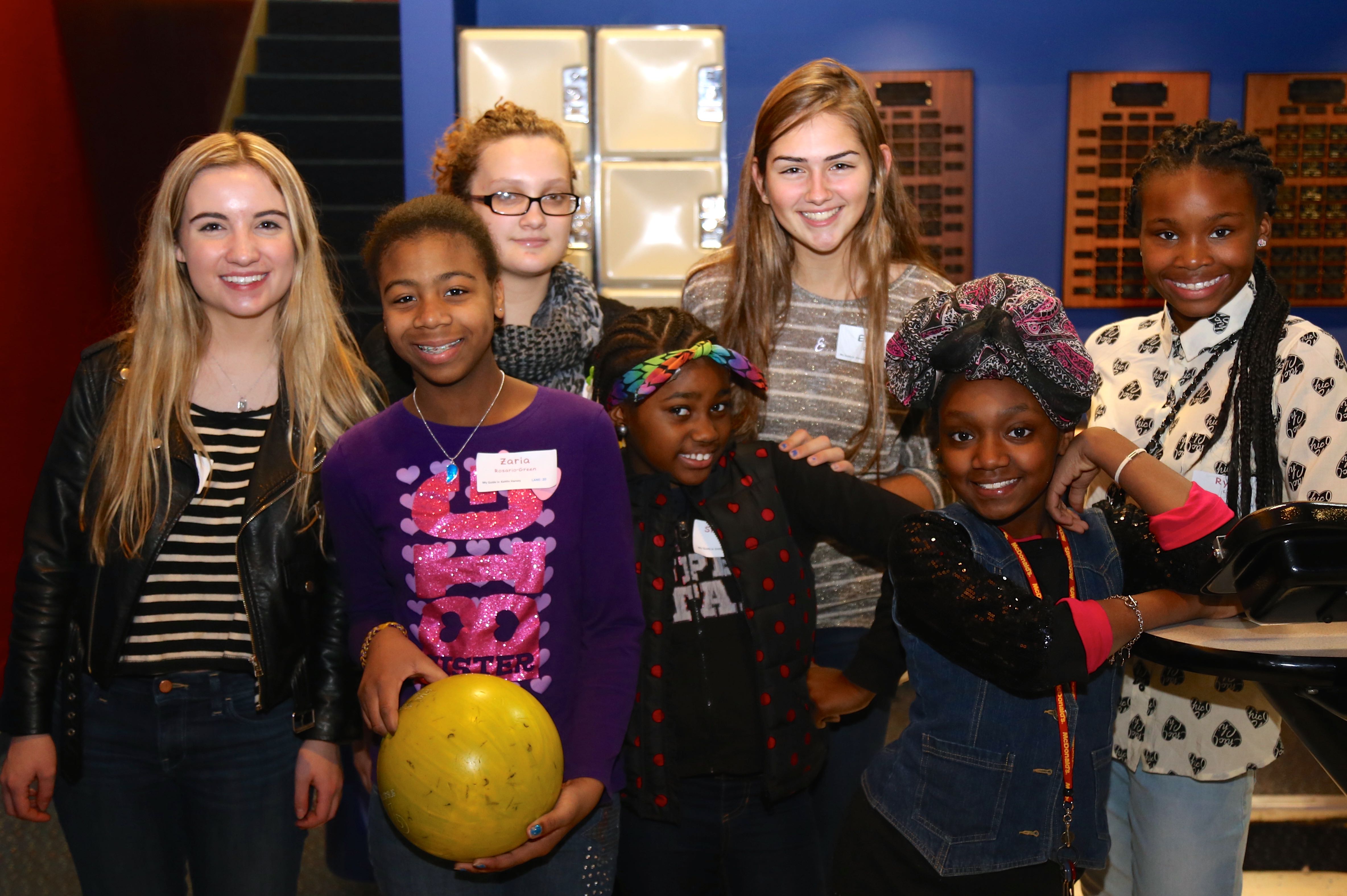 Bowling was lots of fun. It was a freezing cold day in January, so being inside was great and the kids had a ton of fun! Bowling is fun for everyone, regardless of your skill level. Whether the kids had never bowled before and needed to use the lane guards, or were really pretty good and could get some strikes and a bunch of spares, they all had a great time.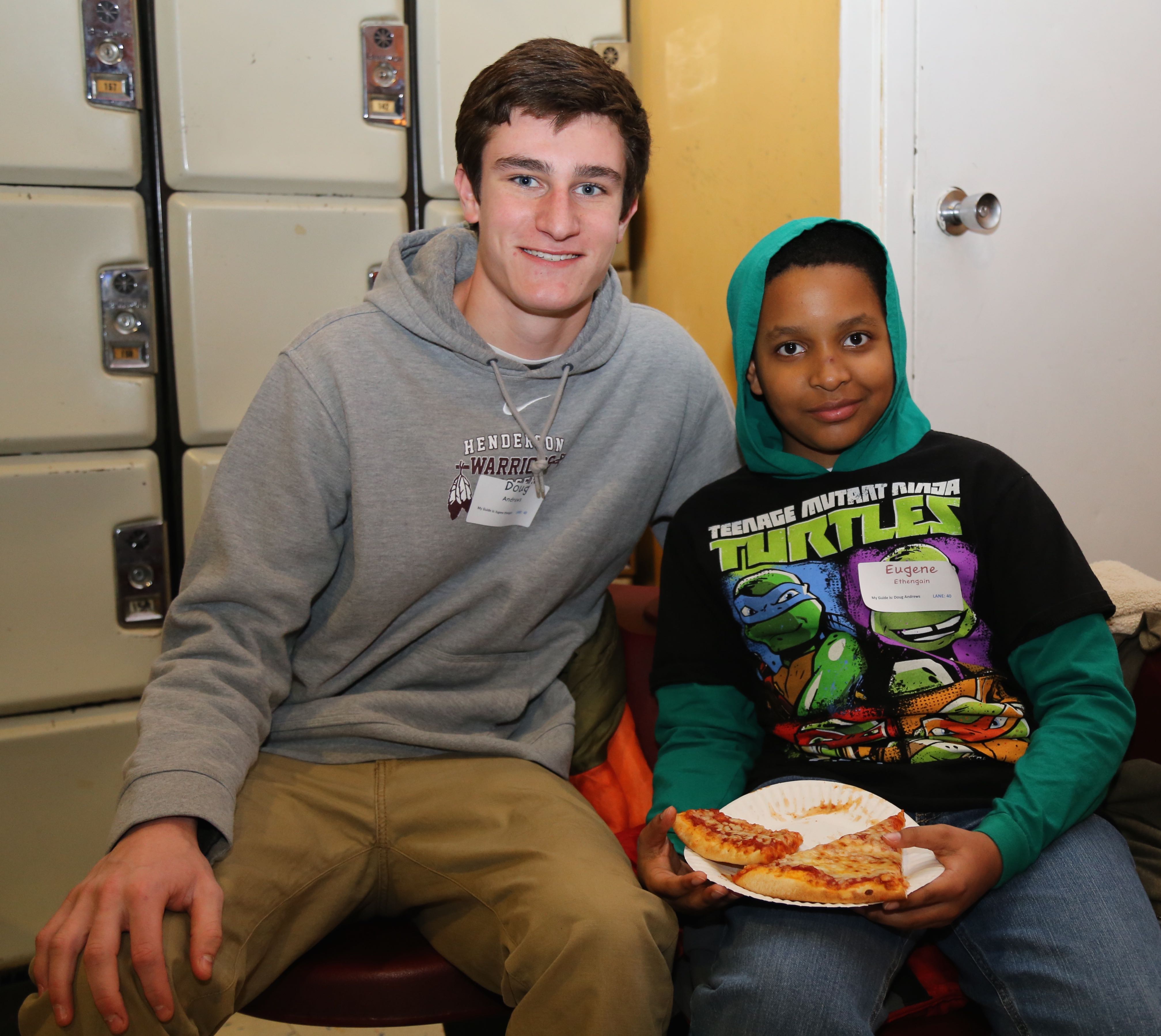 The Palace also provided the Warrior Guides with a DJ who was outstanding. The kids put in their special requests and before long so many were on the dance floor, showing off their moves.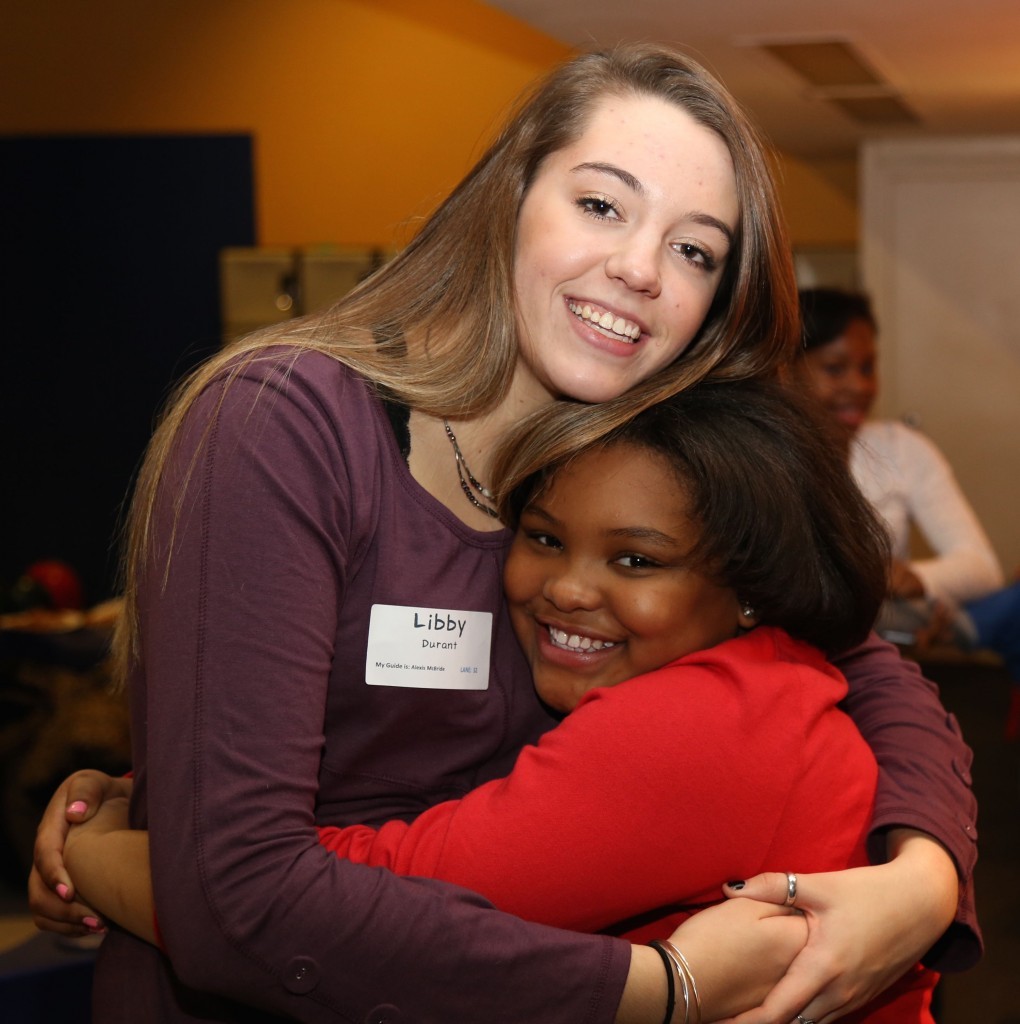 The crowd worked up a bit of an appetite so the pizza and cake really hit the spot. Next the Warrior Guides are heading to Philadelphia, PA to watch the St. Joseph's University women's basketball team take on the Spiders from the University of Richmond on February 21st.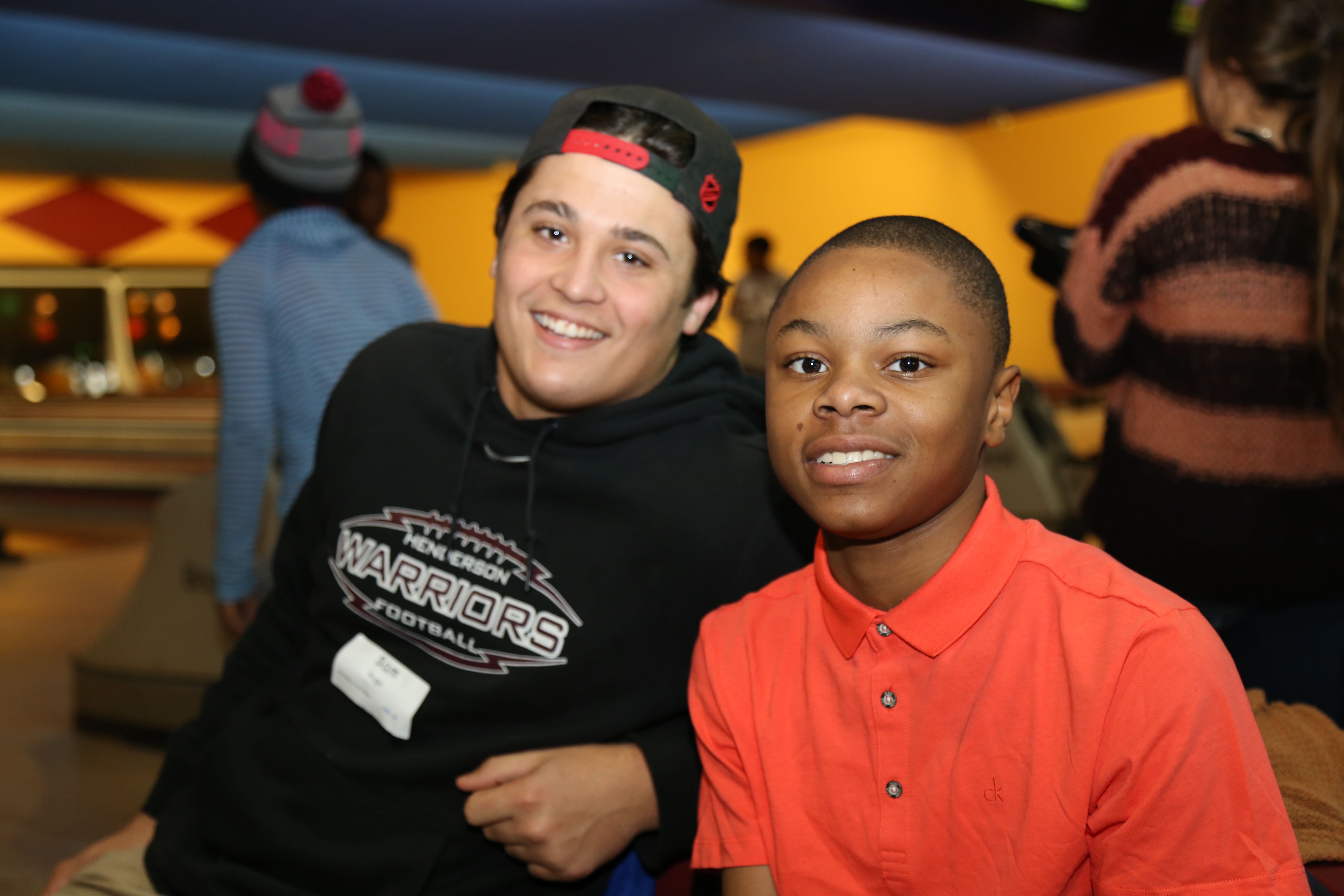 We had many wonderful adults chaperone the event, quite a few of whom are from Chester. The Foundation is grateful for the vast number of Braves' parents who are giving up their time to spend riding the bus with the Chester Braves to the events and back. These events would not be possible without their support.
Special Thanks:
Krapf Bus Company
The Palace Bowling and Entertainment Center
Chester Housing Authority, Booker T. Washington Community Center