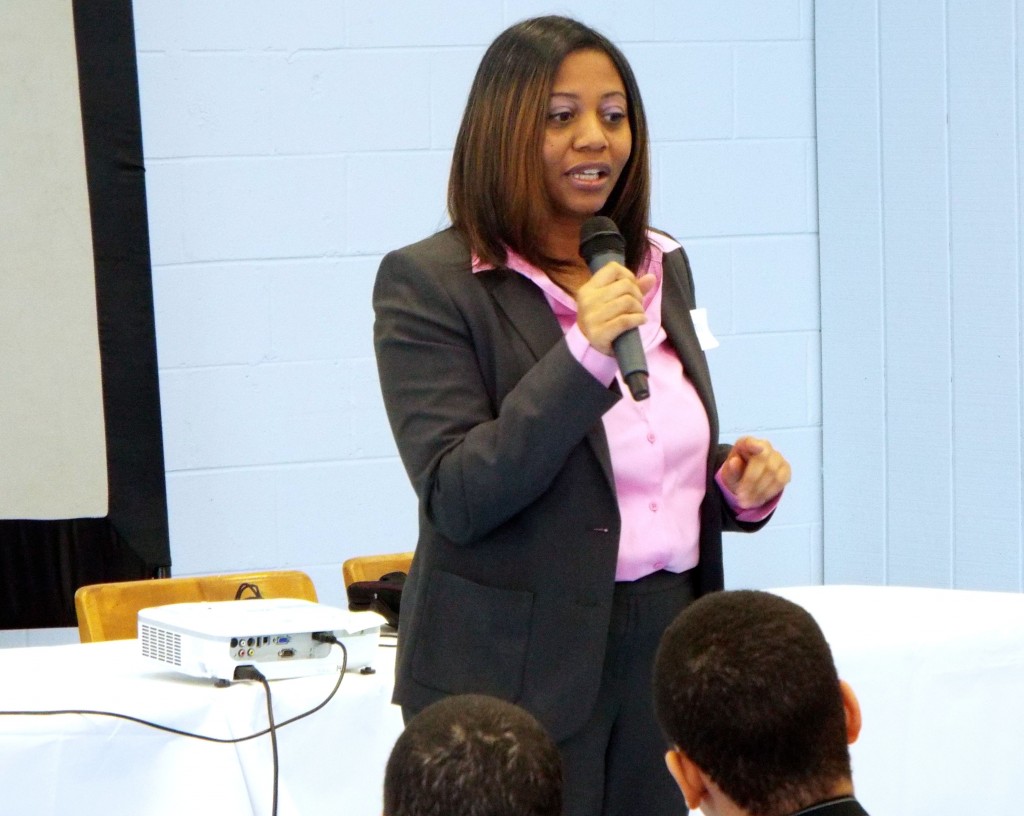 RISE, a teen leadership program serving 6th, 7th and 8th grade students in the City of Chester, PA celebrated its official kick-off with the RISE Summit on Saturday, February 1st.  RISE, a program being run by the Andrew L. Hicks, Jr. Foundation in partnership with CCWA Paradise Farm Camps, develops leadership through fostering personal Responsibility and Integrity, providing opportunities for Service, and instilling an expectation of Excellence in its participants; of themselves and of their community.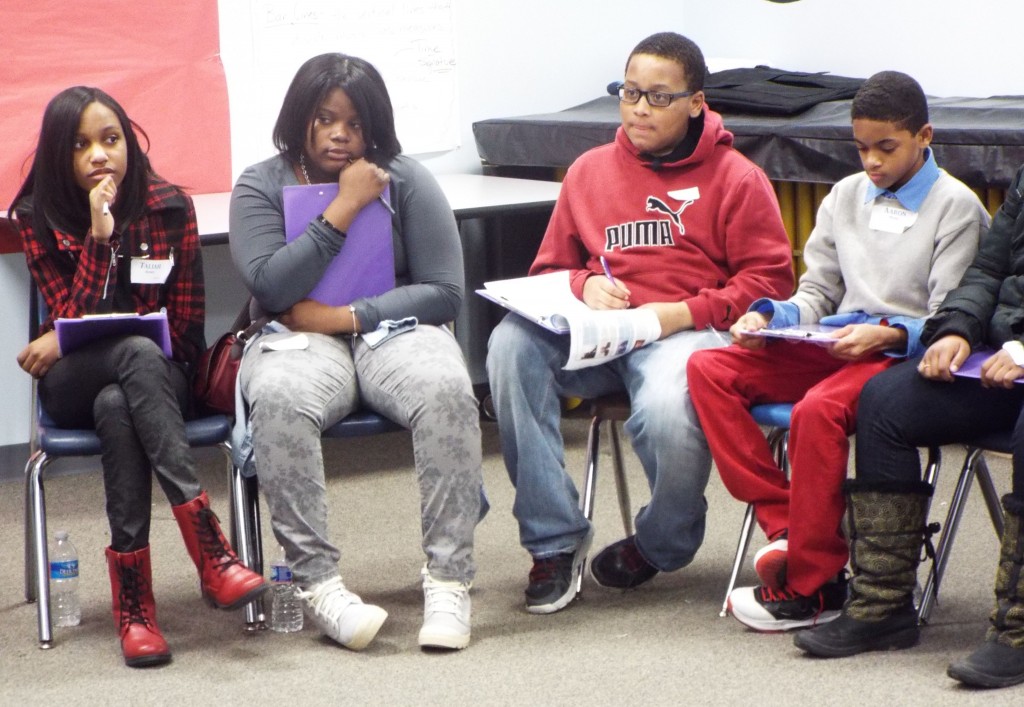 Seventy three Chester students participated in the one-day Summit, held at Chester Charter School for the Arts in Aston, PA.  The program began with Inspirational Speaker, Anitra Taylor, who shared her story of growing up in the projects in Chester, working hard and trusting God and eventually attending WCU and then getting her Masters in Social Work from the University of Pittsburgh.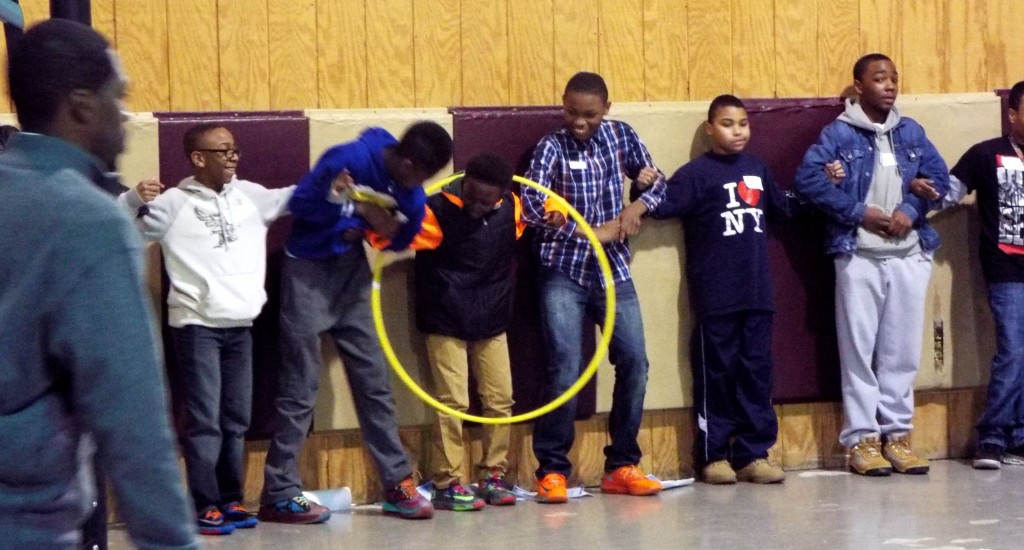 After Anitra spoke, there were some ice breakers and team building activities and then came the meat of the program.  There were three break out sessions on the topics of Responsibility, Integrity and Service.  These were led by RISE Coordinator Scott Strickling, Paradise Farm Camps Education Director Jim Mora and Camp Director, Rick Kone.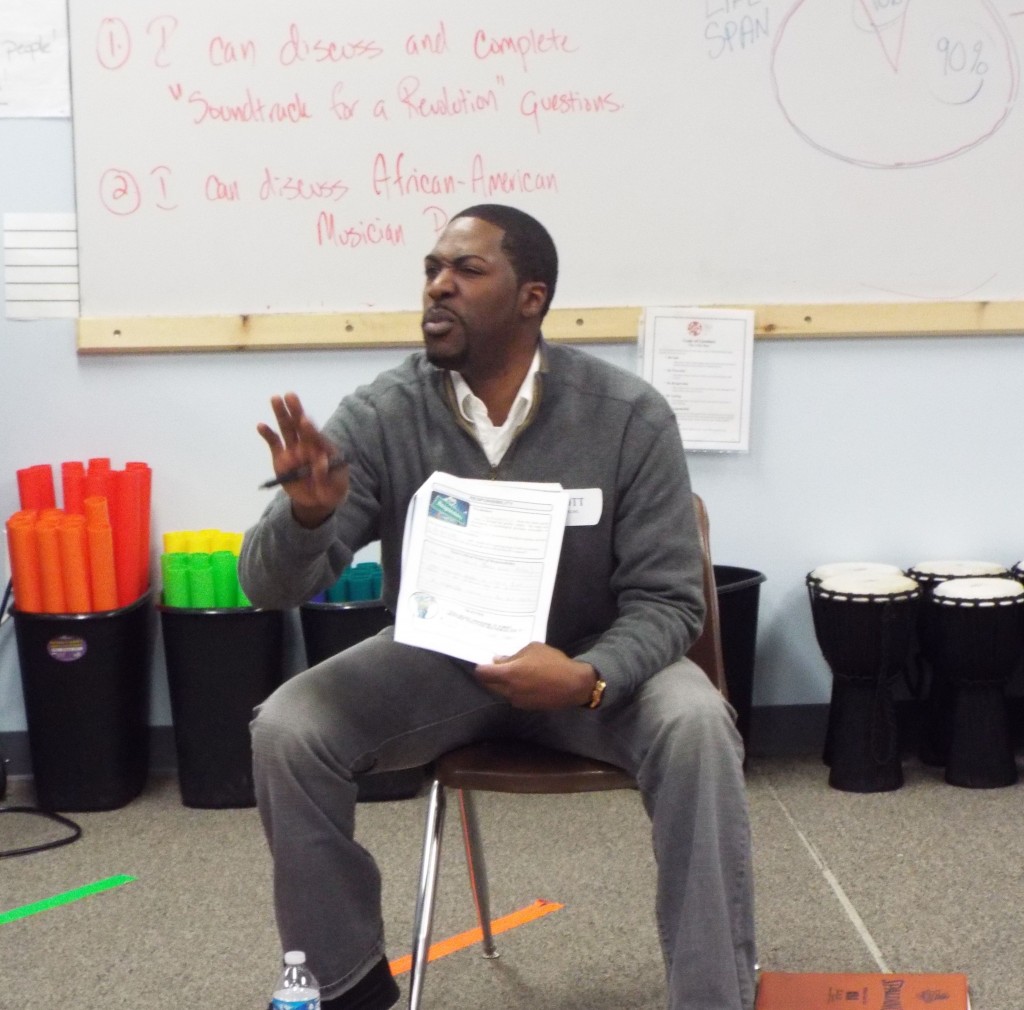 A delicious dinner followed the break out sessions and gave the kids a chance to get to know each other even better.  At 6pm the Summit hosted five professionals who sat on a panel in front of the teen audience.  Each panel member gave a brief history of their challenges and a short inspirational message and then the floor was opened up for questions from the audience.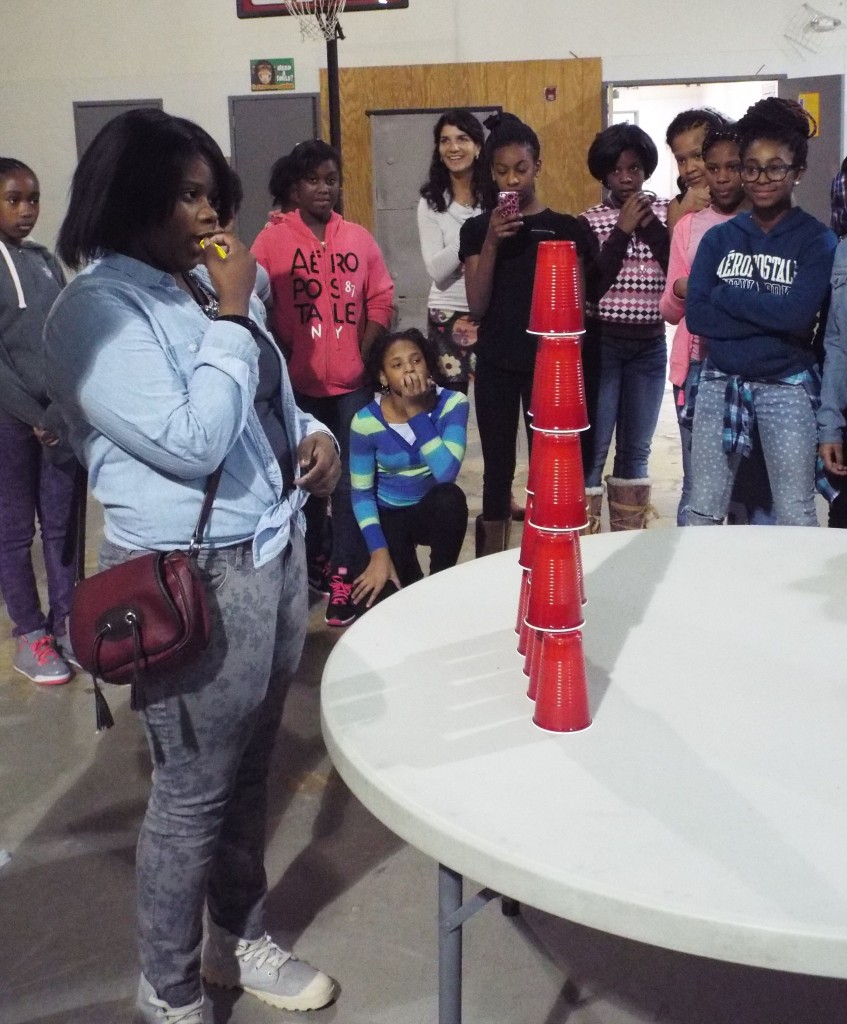 The Summit concluded with Musical Minute-To-Win-It games.  The kids had to show off their dance moves for a chance to compete in the individual games.  It was an exciting finish to an awesome, although exhausting day!  The students understand that there are only 40 spots open for RISE this fall, so they are evaluating the program to decide if it is right for them, and the RISE team is evaluating each student's enthusiasm, participation and attitude to determine f they are a right fit for RISE.  The next RISE event is a Chester Waterfront Clean Up on Saturday, March 22nd from 1-3:30pm.
Special Thanks:
Chester Charter School for the Arts
Leone's Restaurant
Anitra Taylor
Kevin Carr
Cory Long
Devon Rembert
Latiaynna Tabb
Information about the RISE Summit Panel Members:
Anitra Taylor:  Anitra J. Taylor was born and raised in Chester, PA.  She graduated from Chester High School in 1993.  She obtained her Bachelor's Degree in Social Work from West Chester University.  She then went on to obtain her MSW from the University of Pittsburgh where her concentration was direct practice and her specialization mental health.  Ms. Taylor is a licensed clinical social worker with over fifteen years experience working in the mental health field with children and adolescents.  She is currently a school social worker at Widener Partnership Charter School.  Ms. Taylor is currently in the process of opening a private practice in the Delaware County region and will specialize in grief counseling.  Ms. Taylor is very passionate about the field of social work and takes pride in the work of helping others problem solve and work through life's challenges.  Ms. Taylor has a four year old daughter, Amari, who is the inspiration for all she does.  She resides in New Castle, DE.
Kevin Carr:  Kevin is an entrepreneur, filmaker, journalist, inspirational teen life/social coach and most recently he added author to his resume with the release of his book entitled, "If All Men Are Dogs, Then Women You Hold The Leash".  If All Men Are Dogs is an inspiring work designed to empower women by encouraging them to take control of their relationships.  In his words, "It's my desire to help women recognize the power that they have, and the ability of that power to not only impact their lives but also the lives of those around them, men notwithstanding."  He is also committed to being a mentor/coach to teens and young adults.  Having grown up in the Inner City of Philadelphia, the power of vision and purpose has changed his life and he feels it is his duty to impart to youth the limitless possibilities that become available when you believe and keep yourself in a positive environment.
Cory Long:  Cory has been passionately known to many in Chester and the surrounding community as "DJ Cory Ak" since his early teenage years.  As a young event and recreation organizer and music maestro, Cory began building a rapport with the community for generations amongst generations.  A former Clean Channel Power 99 FM radio DJ turned Community Organizer, his work has now expanded over the past decade in youth development.  A graduate of Chester High School in 1993, Cory continued his education at the Art Institute of Philadelphia and LaSalle University with a focus on business and non-profit management.  Cory has worked as a community relations consultant of the City of Chester from 2007-1013 in addition to recreational programs consultant to Chester Police Activities League from 2005-2008, along with operating his marketing and events company.  His personal passion is a grass-roots mentoring group named "Making A Change" through which he shows his core leaders that we are more than conquerors through our Faith!
Devon Rembert:  Author of the blog "Good Vibes" good-vibes-blog.com, Devon Rembert is an educator, and motivator impacting change in those around him.  Devon has committed his personal and professional life to helping people become better versions of themselves.  Devon has aided Univeristy of Massachusetts Lowell, Millersville University and currently Temple University as a Students Affairs professional, increasing social and cultural awareness, as well as working i sports and recreation; where leadership, sportsmanship and teamwork were the focus.  He holds a Masters of Education in Sport Management and a Bachelor of Arts in Psychology.  Presently, he is thrilled to be a University Administrator, blogger, and aspiring motivational speaker serving people who he comes in contact with by providing awareness, perspective, and motivation to get people to be the best versions of themselves.
Latiaynna Tabb:  Latiaynna is a social relations professional who applies her use of training in the Social Sciences, specifically social behavior and family studies, first hand human service experience as a lens to develop strategic partnerships.  She has assisted in organizational and communication strategies from research to implementation and evaluation.  A 2008 graduate of the Millersville University of Pennsylvania with a BA in Sociology and a candidate for an MS in Human Development & Family Studies from the University of Delaware, Ms. Tabb has worked in youth development and education, including early childhood, nutrition and career & technical education.  Sh also is a business owner, founding Philadelphia-based talent and event management company Tabb Management.