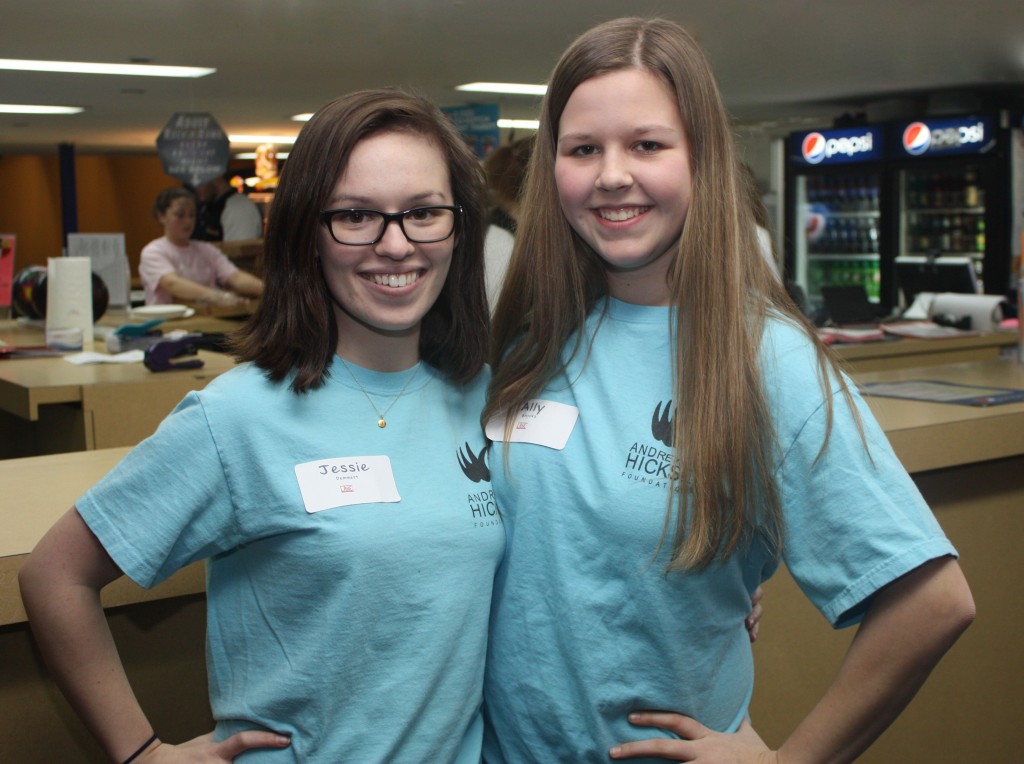 Henderson High School juniors Jessie Demmert and Ally Brooks organized the Open Bowl at the Palace Bowling and Entertainment Center in Downingtown.  The girls invited 80 Chester 1st through 4th graders to bowl in lanes with high school students, college students and some families from the West Chester area.  Considering all the snow, ice and cold weather this area has endured this winter, we are grateful that we were able to transport everyone to the Palace and back safely!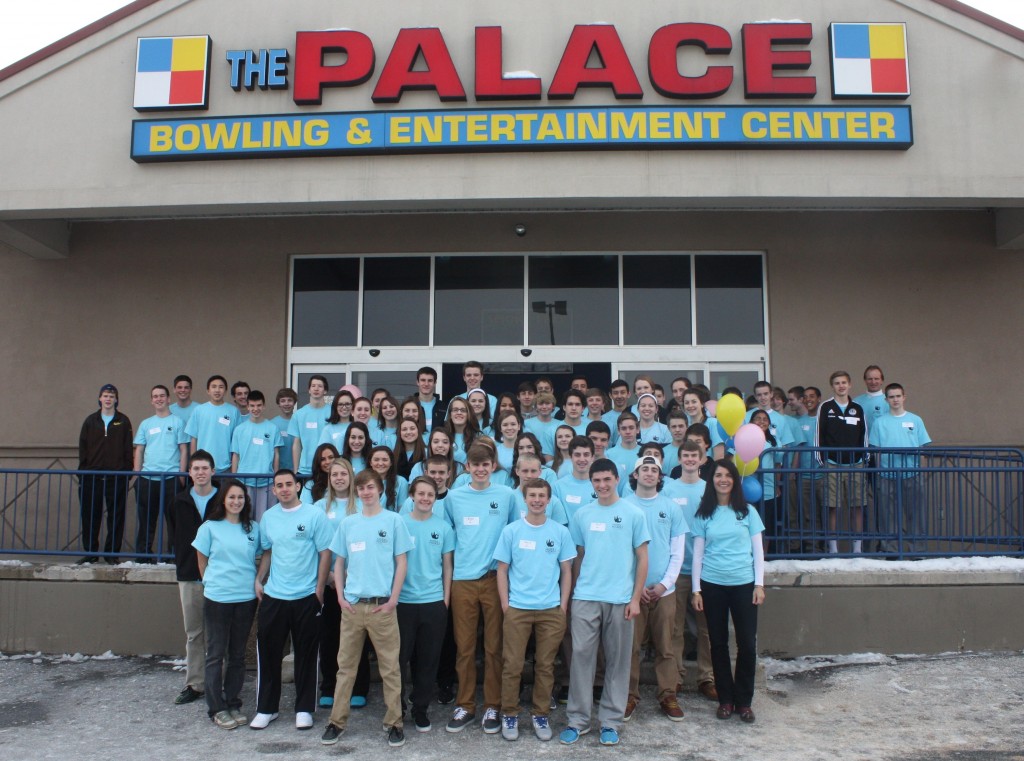 The children had a fantastic time.  Some of the lanes were filled with West Chester United Soccer Club boys from the Predators '97 and '98 teams.  This was the first time both teams have participated in Open Bowl and they had a fantastic turn out.  We also had a group of physical education majors from West Chester University who participated.  There were a  few West Chester area families that wanted to join the fun and bowl with the Chester children, and then, of course, lots and lots of the lanes were occupied by Henderson High School students.
Many of the Chester children who joined us that day had never been to a Foundation event before.  That is actually the purpose of our "Open" events; to bring in new Chester children who can see what our events are like, and to encourage high school kids who haven't volunteered with us before to "check us out" and see if they like being a part of the bridge we are building between Chester and West Chester.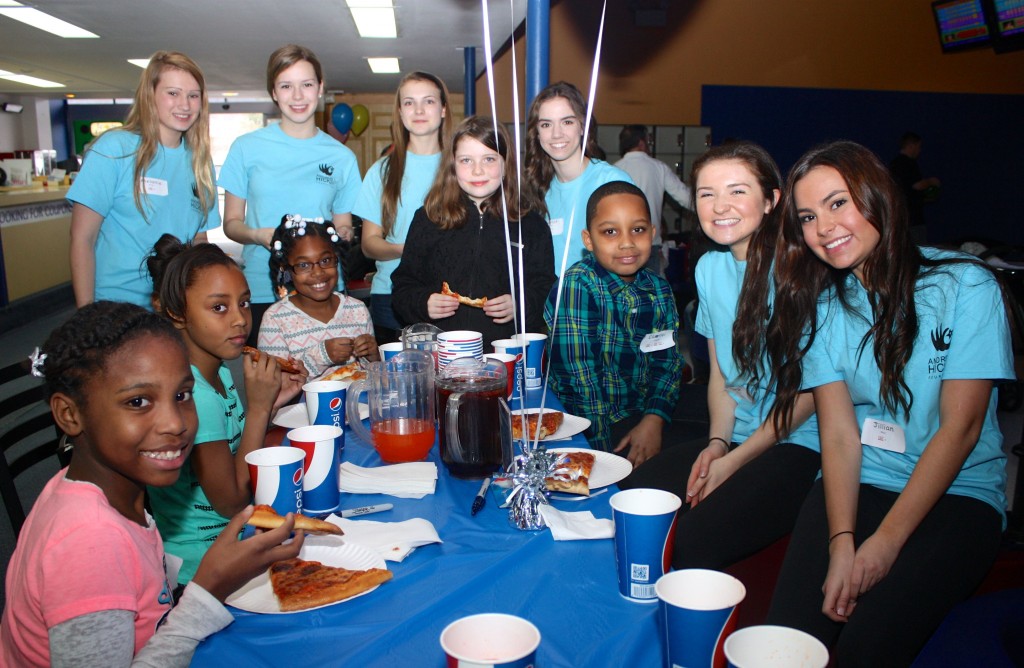 We are grateful that the Palace continues to support our efforts.  We filled almost all 40 lanes.  The kids loved the bowling, but were also treated to pizza, soda and cake.  Many of the kids most enjoyed the dancing.  The DJ at the Palace was fantastic, encouraging everyone to dance together on the dance floor and making it easy to do so with so many familiar group line dances.
Special Thanks:
The Palace Bowling and Entertainment Center
Krapf Bus Company
West Chester United Soccer Club, Predators '97Boys and '98 Boys
West Chester University