On Sunday, April 3 over 90 ice hockey players from Henderson, East, Rustin, Conestoga, Bishop Shanahan, Downingtown West, Unionville, Great Valley, Kennett High School and West Chester University joined forces at Ice Line in West Chester for our 5th Annual Learn-To-Skate event! This year, Henderson senior, Jack Scobell (pictured below) chose this event as his senior project – and he did a GREAT job!!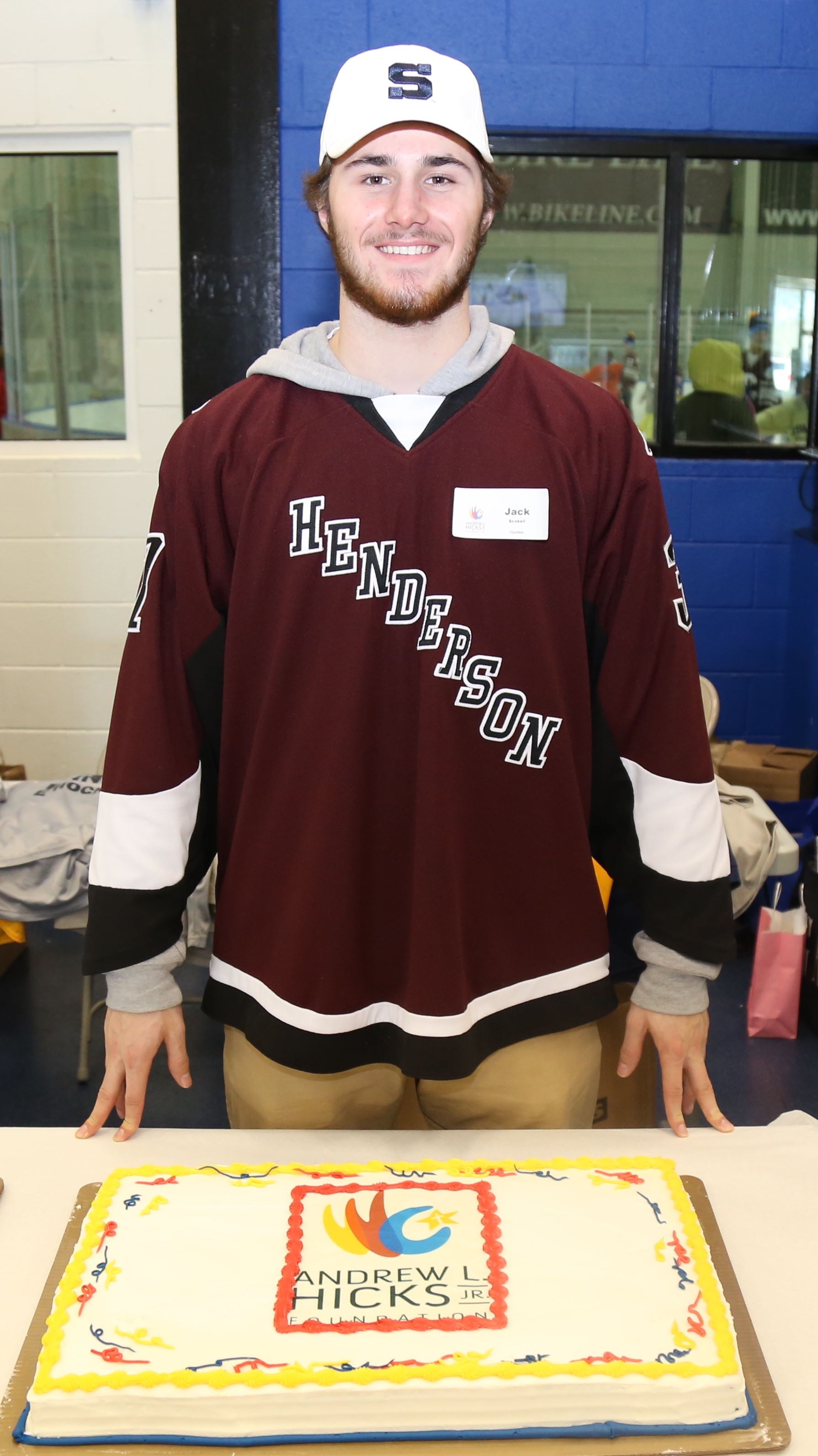 As the buses from Chester arrived, the 3rd through 5th graders piled off and were paired up with their very own hockey player for one-on-one ice skating lessons. It was great to watch the faces of the Chester skaters change from uncertainty to pure joy as they learned to skate throughout the afternoon. Some kids though, have been coming to this event for a couple of years so they didn't look nervous at all – they were excited to skate again! Miraculously, a few children were actually paired with the same hockey player as last year!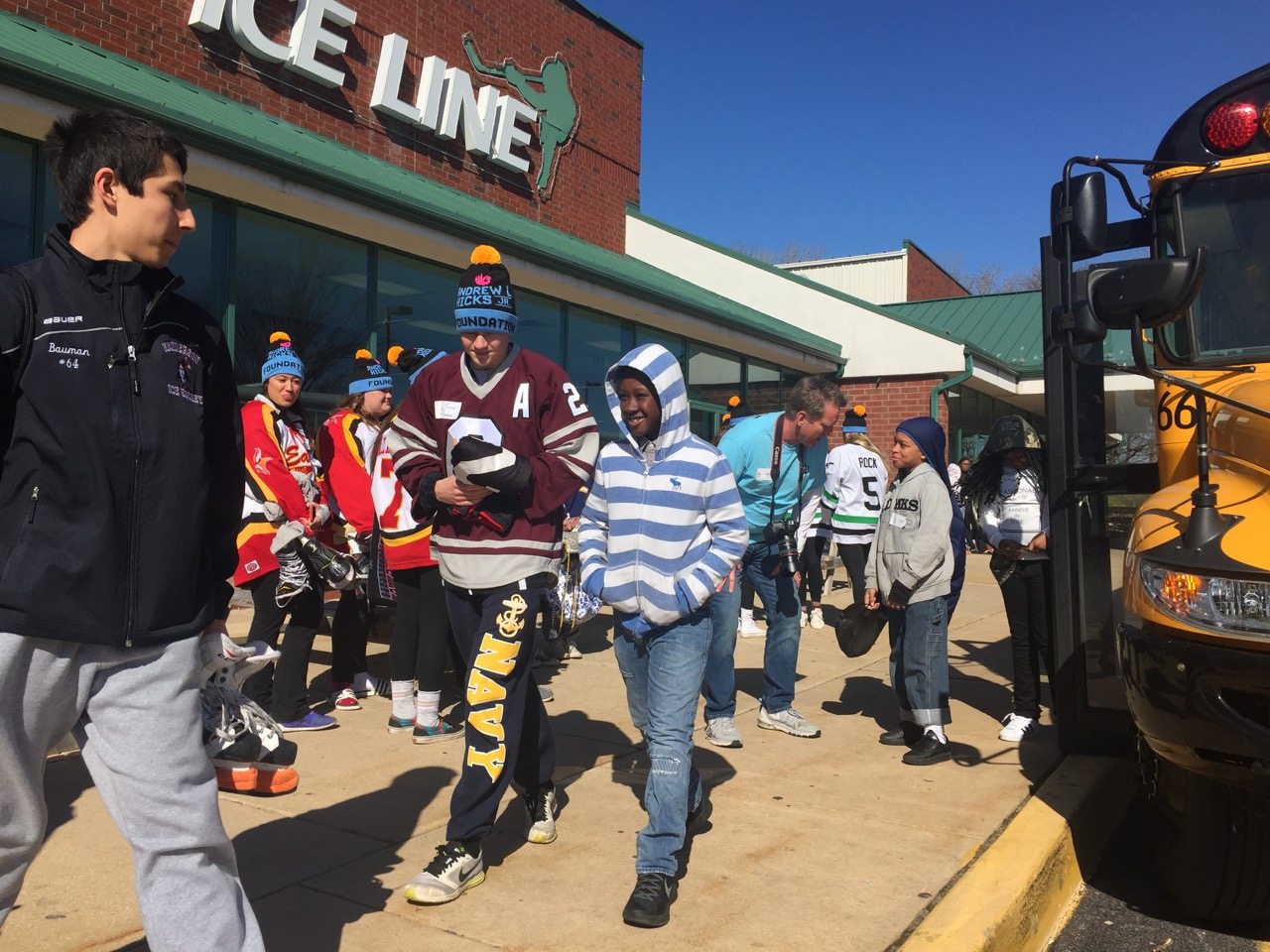 In addition to a delicious dinner (salad, baked ziti, garlic bread, pizza & cake), the Chester kids also got to take home their very own hockey jersey donated by many of the ice hockey players. It's obvious that the pairs of kids really got to get to know each other and it was awesome to watch their friendships bloom.
With less than 20 minutes to go, the chairs came out! This gave the high schoolers a chance to show off their skating skills while pushing their Chester buddy around the rink as fast as they could go. Once they got tired, they switched and the newly-turned-pro Chester ice skaters pushed their HS buddies around. We're not sure who slept better that night – the ice hockey players or the Chester kids!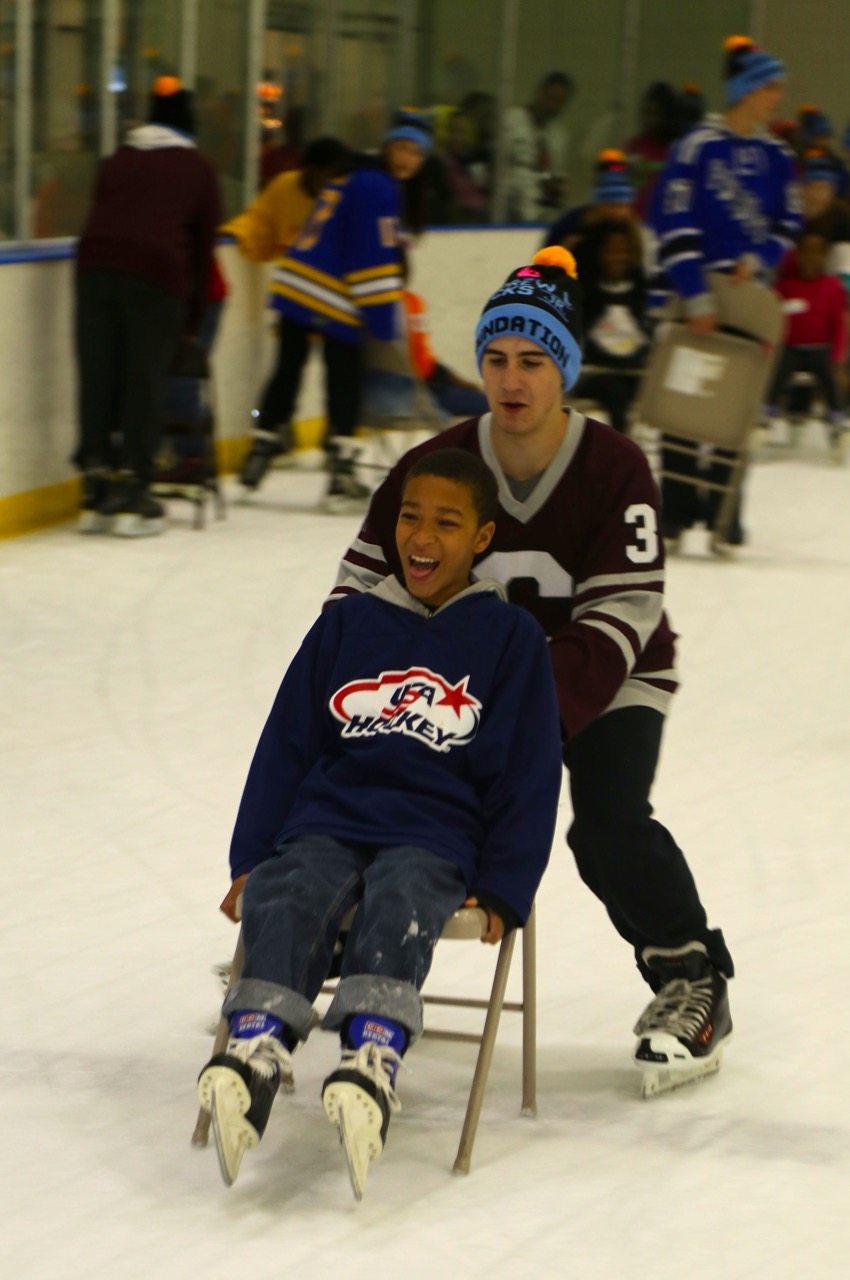 Overall, it was another fun Open Event. A major thanks to Ice Line for hosting Learn-To-Skate, Cocco's Pizza, and – of course! – our adult volunteers both from West Chester and Chester. We couldn't have done it without you!
SPECIAL THANKS:
Ice Line
Cocco's Pizza
Krapf Bus Company
Tuttle Marketing