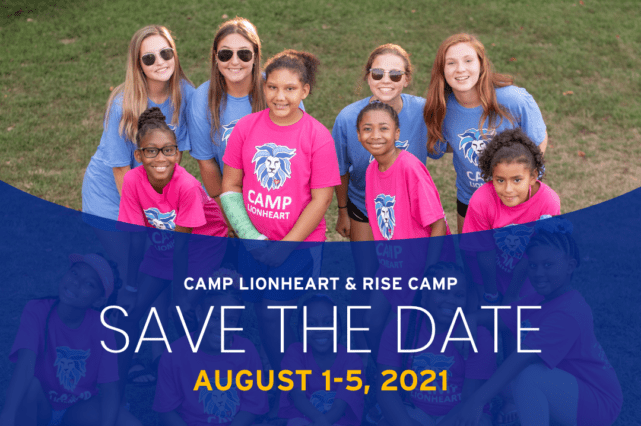 Save The Date – Camp Is Back!
---
Save The Date
Camp Lionheart & RISE Camp is Back
August 1-5, 2021
---
We know that you are ready to get outside and have some fun and so are we. That's why we are so excited to announce that this summer we are going back to Northbay Adventure Camp for Camp Lionheart and RISE Camp. It has been a tough year on everyone especially our kids. With the closure of our schools and the need go virtual, kids are missing out on the important benefits of play and connection. According to the CDC youth connectedness is an important protective factor for the health and wellbeing of children. Unfortunately, the pandemic has made these connections extremely difficult, and our kids are feeling the effects.
Summer camp is the perfect opportunity to provide children with a safe environment where they can connect with peers, feel free to play outdoors and just be kids. Summer camp helps develop resiliency by giving children the opportunity to build relationships and feel a sense of belonging.
---
Learn more about the impact of the pandemic on children & the of positive effects of summer camp.
---
Be on the look out for more information regarding how you can register for Camp Lionheart and RISE camp and the safety precautions we are putting in place.