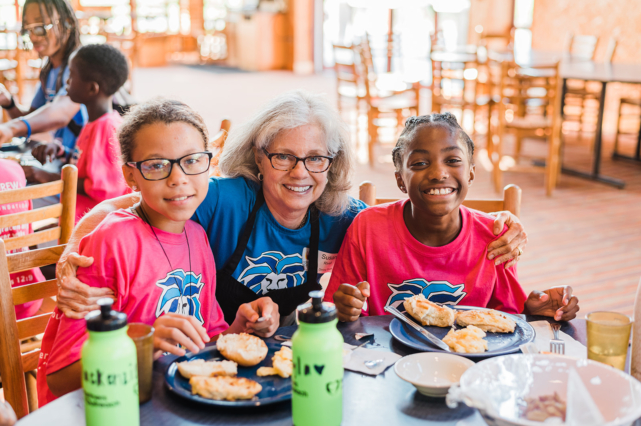 Camp Lionheart 2021: Dining Staff Information!
Come join us to become part of our dining staff at Camp Lionheart! Our dining staff is responsible for table settings, bringing out family style or individually packed meals, beverage pitchers, and plated desserts. Once meals are finished, our kind dining staff returns all serving pieces to the kitchen and cleans and resets tables for the next meal.
Dining Staff works from 7:30am-9:30am, 11am-1:30pm, and 5pm-7pm. Free time can be spend as you wish, hopefully watching and enjoying some of camp!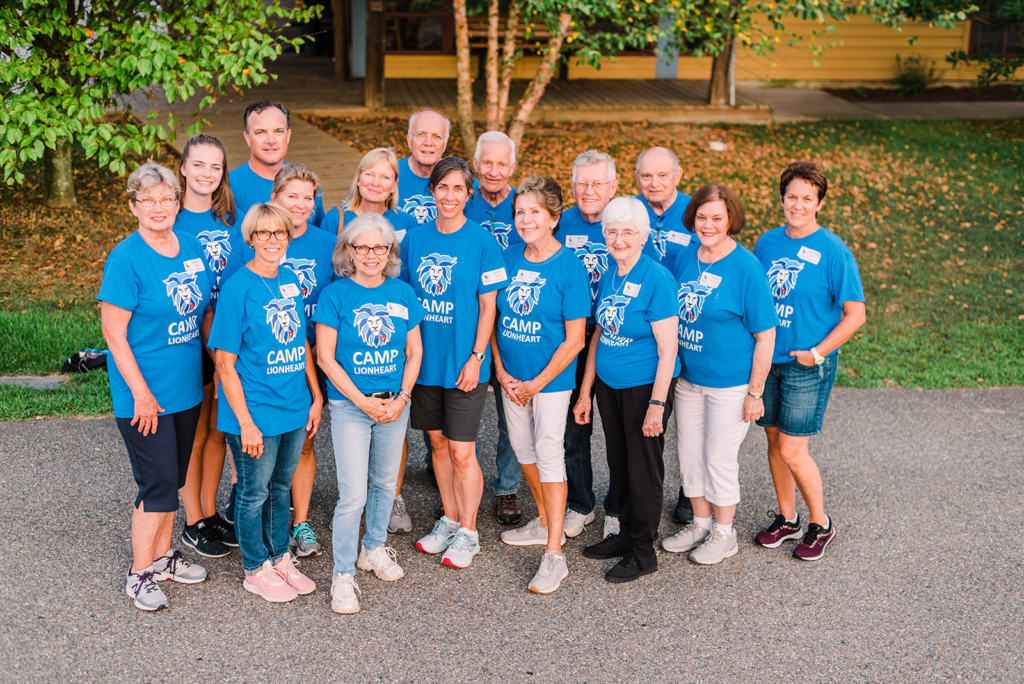 Dining Staff share a room at the cost of $50/person for the 5 days/4 nights. Additional costs are $10 for a camp tshirt and $10 for a staff t-shirt. Total cost to volunteer as Dining Staff is $70.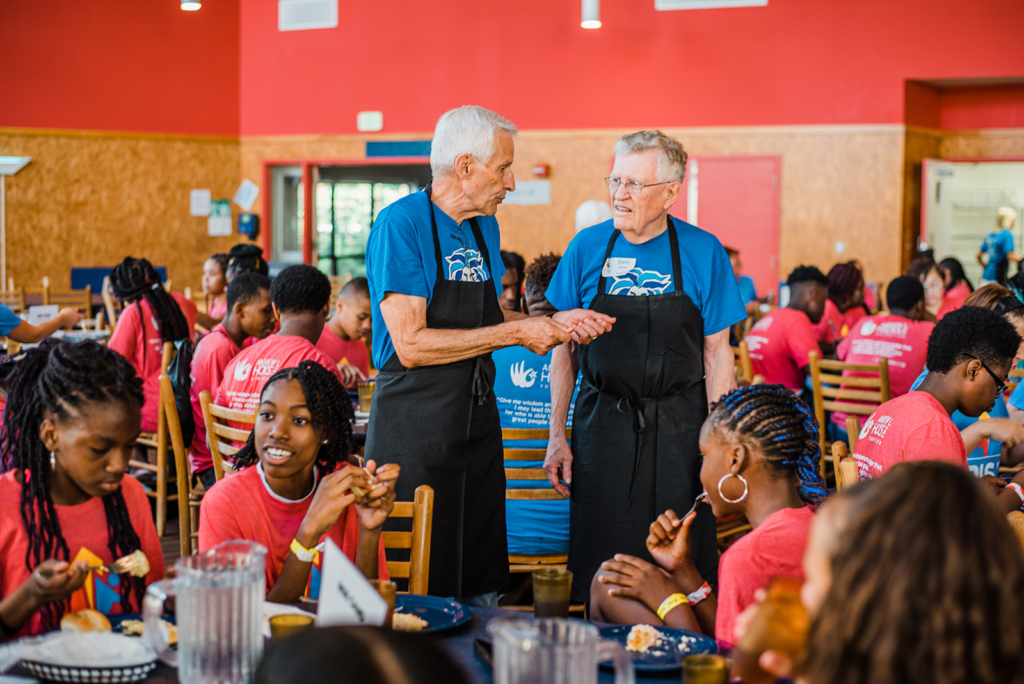 When:
Sunday, Aug. 1 – Thursday, Aug. 5
Where:
NorthBay Adventure Camp in North East, MD
Who:
Any adult interested in serving during camp!
How To Apply:
Download Application Here and email or mail required documents and payment to Karen@ALHjr.org You can also Venmo or cash app your payment, please note "ATTN: Dining Staff Payment". Thank You!
COVID19 Policy: At this time, we are asking that masks be worn during the service of meals.